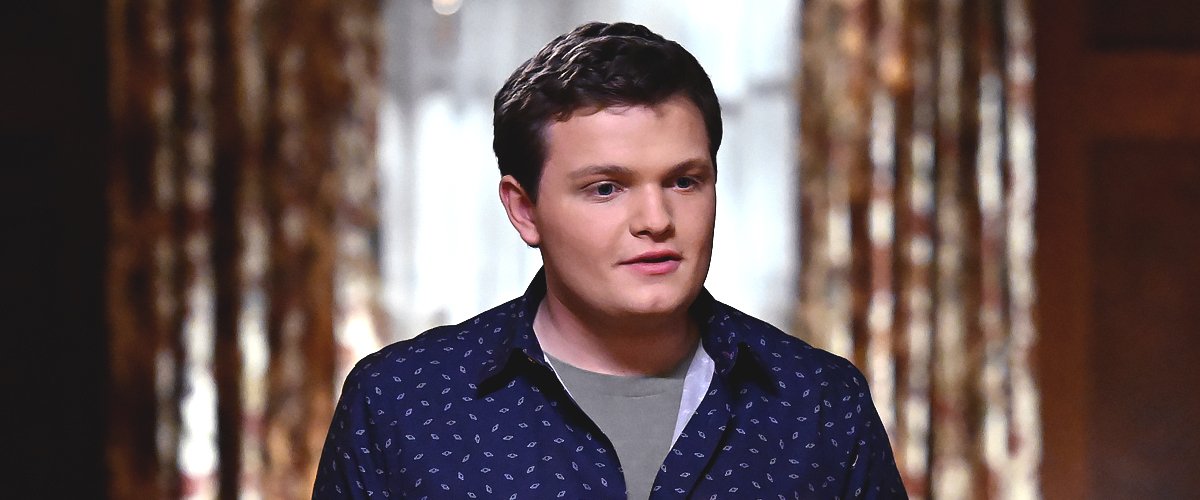 Getty Images
Andrew Terraciano Plays Frank Reagan's Grandson on 'Blue Bloods' — What We Know about the Teen

"Blue Bloods" actor Andrew Terraciano, who portrays one of Frank Reagan's grandchildren in the show, is a promising actor who has a twin sister.
Andrew, who plays Sean Reagan on the show, is a rising star who lives in the small town of Pelham in Westchester County, New York. He has been a regular member of the "Blue Bloods" TV show ever since its debut in 2010.
The oldest of the Terraciano brothers has more than one talent.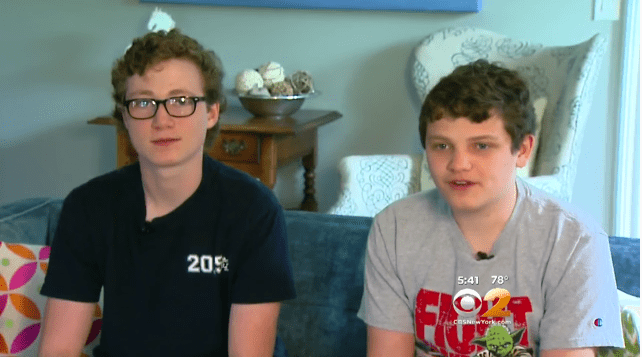 Tony and Andrew Terraciano in an interview with CBS New York in 2016 | Photo: YouTube/CBS New York
ANDREW TERRACIANO IN "BLUE BLOODS"
Sean is the youngest Reagan grandchild. His parents are Danny and Linda Reagan (Donnie Wahlberg and Amy Carlson, respectively). In the series, the teen has gone through some very difficult situations.
Apart from getting into a fight at school and being caught drinking alcohol, he once fell into a coma for over a day following a bike accident.
Andrew is not the only member of the Terraciano family with a career in the entertainment industry, though. His older brother Tony is also an actor who, in fact, works with him in "Blue Bloods."
Tony plays Jack Reagan, Danny's eldest child and Sean's brother. Back in 2016, the brothers were interviewed by CBS New York, and pointed out that they were just two normal teenagers.
ANDREW'S SIBLINGS ARE ATHLETES
Andrew, for example, claimed that the only thing he did differently from his friends was leave once a week to shoot, and consequently, fall behind on his homework. Tony, on the other hand, said:
"Sometimes, I'll be at the movie theater, and someone will recognize me and my friends will be like, 'I always forgot you're a movie star.' I'm like, 'come on.'"
Both Andrew and Tony Terraciano started modeling when they were just six months old. It was their mother who never stopped taking them to acting auditions until they finally landed the roles of Sean and Jack Reagan in "Blue Bloods."
The oldest of the Terraciano brothers has more than one talent. Not only is he a gifted actor but also a great Lacrosse player with incredible defensive skills.
Judging by Andrew's social media pages, he seems to be mainly focused on his acting career. However, he usually takes the time to show love to his older brother and his twin sister, Molly.
It is unclear if Andrew Terraciano's twin sister will become an actress, too. What we know about her, though, is that she is a talented Lacrosse goalkeeper.
"BLUE BLOODS" SEASON 10 FINALE
Since we're talking about "Blue Bloods," the Season 10 finale aired on May 1, and it left the audience in awe with an incredible and unpredictable revelation.
Spoilers warning.
The episode, titled "Family Secrets," introduced a new person to the Reagan family: Joe Hill, who happened to be the son of the late police officer Joe Reagan. Joe Jr. (Will Hochman) is a police officer, as well.
It was Paula Hill (Bonnie Somerville) who broke the news to Frank (Tom Selleck) about him being Joe's granddad. Since Frank didn't oblige Paula's request to assign Joe to a not-so-dangerous task, she promised him that they would never have a relationship.
Fortunately, Sean showed up with Joe to the now-famous Reagan family dinner, making it clear that he was a member of the family, as well.
On May 6, only five days after the season finale aired, the official Twitter account of "Blue Bloods" announced that they had been officially renewed for another season, and most fans felt relieved!
However, the most inquiring ones already knew it because Donnie Wahlberg made the big revelation on May 1. Everything suggests that we will get to see more of Andrew Terraciano's character in the show!
Please fill in your e-mail so we can share with you our top stories!