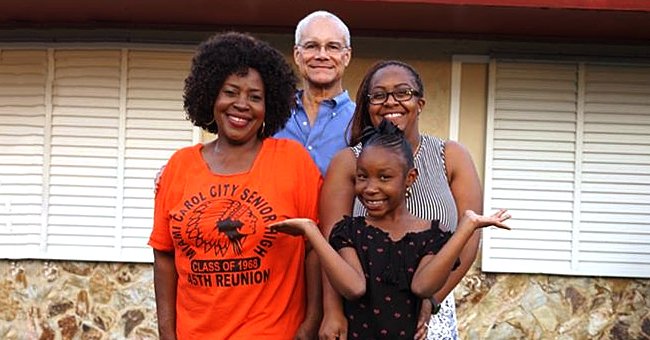 Facebook.com/jomarie.payton
Jo Marie Payton of 'Family Matters' Is 69 Now and Has a Lookalike Daughter & Granddaughter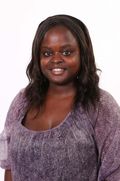 'Family Matters' star, Jo Marie Payton, is the proud mother to a beautiful daughter named Chantale France and adorable granddaughter, who both look just like her.
Jo Marie Payton made her big break on when she starred as Harriette Winslow on "Perfect Strangers" in 1986.
After landing a spinoff for the Winslow family, she became the classic mother figure for comedy sitcoms when "Family Matters" aired in 1989.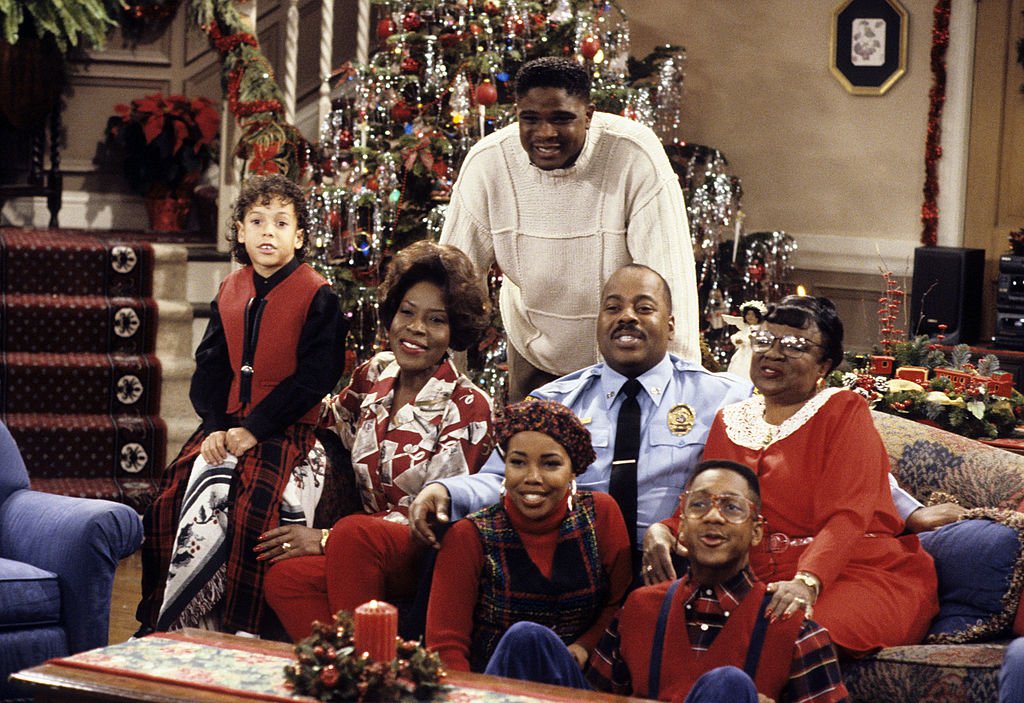 Bryton James, Jo Marie Payton, Kellie Shanygne Williams, Daruis Mccrary, Reginald Vel Johnson, Jaleel White and Rosetta Lonoire pose on a couch during an episode of "Family Matters titled "Christmas is Where the Heart Is" on December 10, 1993 | Source: Walt Disney Television via Getty Images
The show went on to be a huge success when a guest appearance by
Jaleel White
as Steve Urkel made him a household name and changed the focus of the show around his character.
In 1997, Payton made the tough decision to quit the show halfway through its ninth and final season. It is reported, she left to pursue other career opportunities as an actress.
She admitted that she decided to leave two years before her last episode was filmed. Behind the scenes, Payton didn't have the perfect family life she portrayed on-screen.
She has been divorced four times and a daughter named Chantale France with her ex-husband, Marc France. She shares a close relationship with her look-alike daughter and often posts pictures of their visit together at her home and appearances at special events.
Her personal struggles were part of the challenges she faced leading up to her exit on "Family Matters," and plan to change her focus.
Payton explained, "I was unhappy about a lot of things; I was going through a divorce. I wasn't happy on the show. I wanted to do something else. I don't regret that I left." Since then, she had welcomed a granddaughter, Kamryn, whom she proudly shows off her fans on social media.
Payton's work has not gone unnoticed, she has been nominated four times for an NAACP award, and she started the "Frankie Payton Scholarship Fund" at Albany State College in honor of her mother.
Her life hasn't been without controversy. In October 2019, an inaccurate news report that she has died forced her to address the rumor in which she proudly shared a picture of her herself with Chantale and Kamryn and reassured people that she was well.
Visiting her mother and brother's grave, who was a marine is an activity she regularly posts on her Facebook.
Payton shares her family moment not only to celebrate the memories she shares with her granddaughter about their family, but in earlier posts, she encouraged people to do the same in remembering their deceased family members.
Please fill in your e-mail so we can share with you our top stories!