Closer Weekly: Keanu Reeves & Girlfriend Alexandra Grant Never Argue and Inspire Each Other
A source revealed to Closer Weekly that Keanu Reeves and Alexandra Grant "inspire each other on every level" and that is the thing that makes them such an extraordinary match.
Hollywood's most discreet man and the most coveted bachelor, Keanu Reeves has finally gone public with a relationship. In November 2019 he stepped out onto the red carpet with artist 44-year-old Alexandra Grant and created a furor.
The report that they were dating stunned the fans, and excited curiosity about the woman who had finally snagged Reeves. 
At  6-foot-1-inch, Grant exhibits a cool elegance, but what shocked fans was her determinedly natural white hair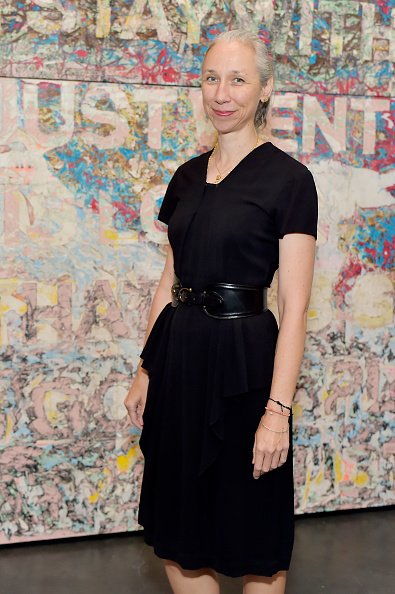 WHO IS KEANU REEVES' GIRLFRIEND
Alexandra Grant is a respected artist, and she and Reeves have been friends for years, and dating for at least two. They collaborated on a book in 2011, with Reeves' poems accompanied by Grant's drawings titled "Ode to Happiness". She revealed:
"The book was made as a surprise, by me, for Keanu, as a private gift. All our friends sitting in the room got the giggles when I gave it to him – they said, 'Please publish it!'"
Grant did, and in 2017 she and Reeves co-founded a publishing house X Artists' Books, to give artists an outlet for their work.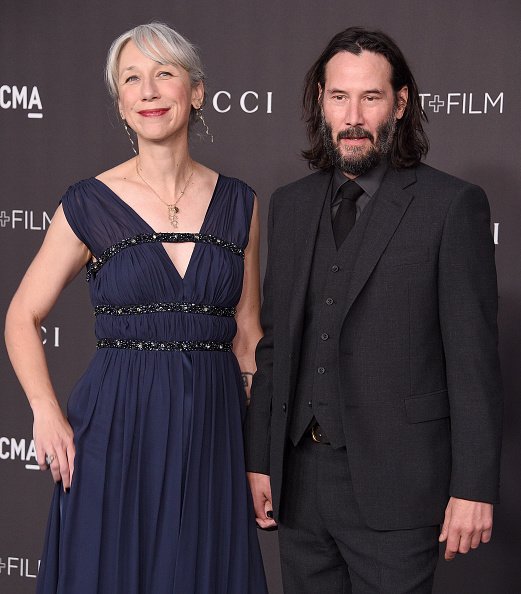 JENNIFFER TILLY SPILLS THE TEA
One of Grant's close friends, actress Jennifer Tilly, best known for her work on "Bullets over Broadway," " Liar Liar," and "The Fabulous Baker Boys," opened up about the couple's relationship. She confessed:
"I remember a couple years ago, about a year and a half ago, [Grant] said, 'Keanu Reeves is my boyfriend' and I'm like, 'Wait. What? What? What?'"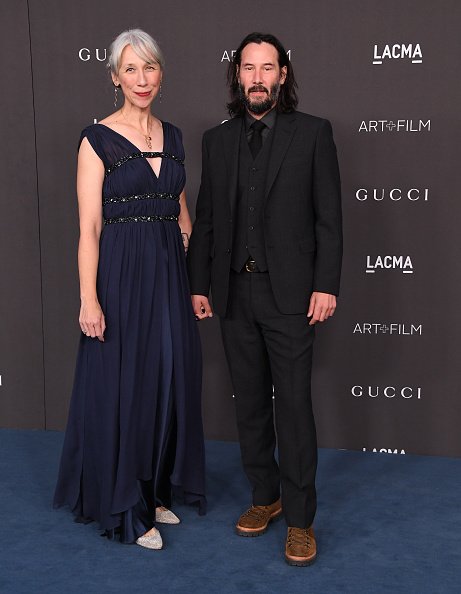 Grant and Reeves initially met at a dinner party in 2009, and started a friendship that blossomed into love. They are both calm, quiet personalities, who despite their high-profile work, like to keep their lives low key. Proof of that is that their relationship has only now come to light. Tilly said:
"I think why everybody went crazy is that they're sort of the perfect couple. I think everybody wishes that they had something like that. It's not a razzle-dazzle Hollywood romance."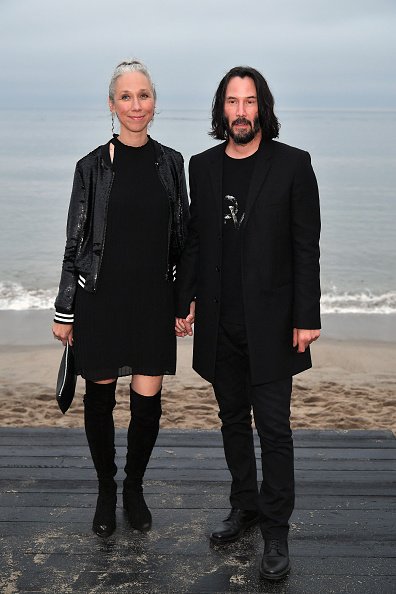 Grant revealed in an interview that she was flooded with calls after she and Reeves went public with their relationship at the red carpet at the LACMA Art + Film Gala. She said:
"I think every single person I knew called me in the first week of November, and that's fascinating."
Of course, the question on everyone's mind is whether or not this relationship will lead to marriage. Tilly had an opinion about the possibility:
"I don't know that doesn't seem very hip and bohemian, does it? They're artists. They're just going to do what they do."
ALEXANDRA GRANT THE ARTIST
Grant is a graduate of California College of the Arts, and has seen her work exhibited by the prestigious Fellows of Contemporary Art, and collaborated with authors and artists such as Michael Joyce, Channing Hansen, and philosopher Hélène Cixous. 
DEALING WITH THE CRITICISM
One thing Grant had to deal with were the comments on her appearance. She doesn't look the way people imagine a movie star's girlfriend. At  6-foot-1-inch, Grant exhibits a cool elegance, but what shocked fans was her determinedly natural white hair. Grant said:
"I am a huge believer in choice — whatever anyone wants to do to feel confident. We should all have more options as to what beauty is. There are billions of us."
KEANU REEVE'S FORMER LOVES
Reeves has always kept his private life low-key, but he is known to have dated English actress Claire Forlani, photographer Amanda de Cadenet, director Sofia Coppola, and actress Jill Schoelen. 
In 1999, Reeves started dating actress Jennifer Syme, and the couple announced they were expecting a child together. Sadly, their daughter Ava was stillborn at 8 months, and the stress of that painful event led to their break up. Shortly after, Syme passed away in a tragic car accident.
Reeves' fans are ecstatic to see the actor happy, and finally in the arms of an intelligent, loving woman who complements him in character, and interests.