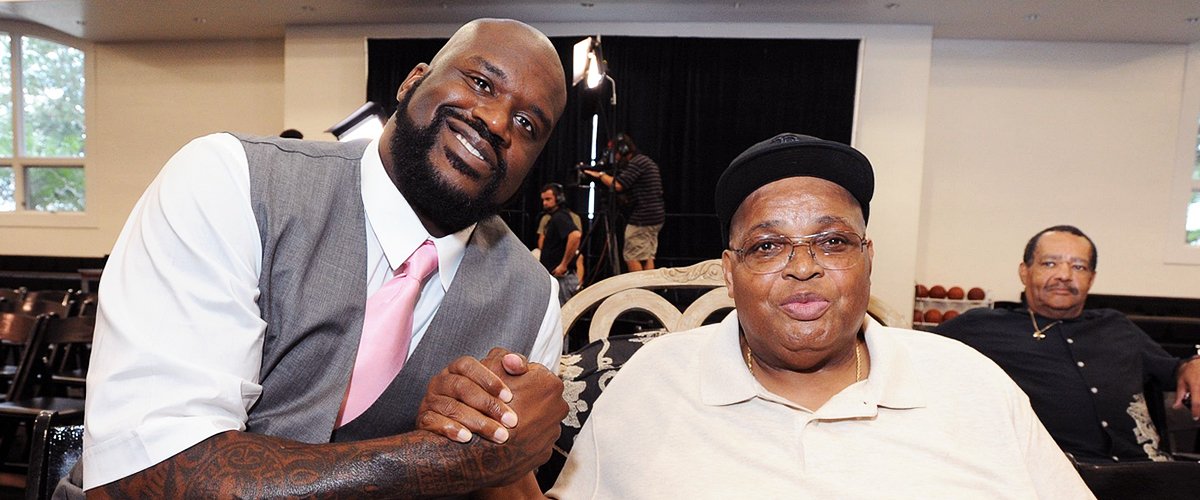 Getty Images
Shaq's Stepdad Phillip Harrison Would Beat Him in Class and Taught Him to Provide for Family

Phillip Harrison, Shaquille O'Neal's stepfather, made him learn some lessons the hard way. Thanks to him, the retired NBA star is a savvy investor and clever saver.
In most cases, the paychecks of top-rated athletes are directly proportional to their influence in the game. Since Shaq is considered one of the greatest players in NBA history, it is fair to say that he earned a lot of money while he was an active player.
"I was a major, high-level, juvenile delinquent."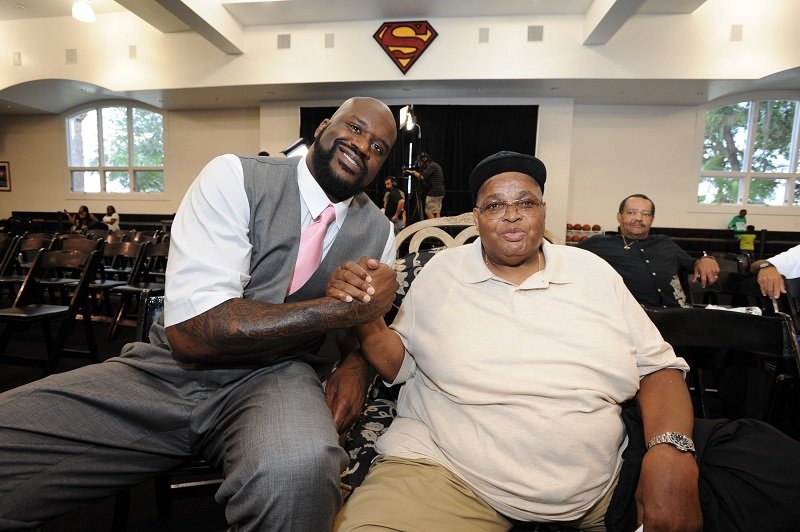 Shaquille O'Neal and Phillip Harrison on June 3, 2011 in Windermere, Florida | Photo: Getty Images
LESSONS THAT SHAQ LEARNED FROM PHILLIP HARRISON
However, all that money would not last forever, and that is the case of several athletes. Instead of saving or investing their fortune, they just spend it. When they retired, they have no income, and after a few years, they are broke.
Fortunately, Shaq had his stepfather by his side most of his life and career, and through him, the Los Angeles Lakers legend learned how to approach his finances.
Army drill sergeant Phillip Harrison, Shaq's father, married Lucille O'Neal when the now-millionaire was only two years old. From a very young age, Phillip taught his son self-discipline.
Although some people might consider that his approach was somehow aggressive, Shaq believes that it all worked and that he became such a dominant player thanks, in part, to Phillip.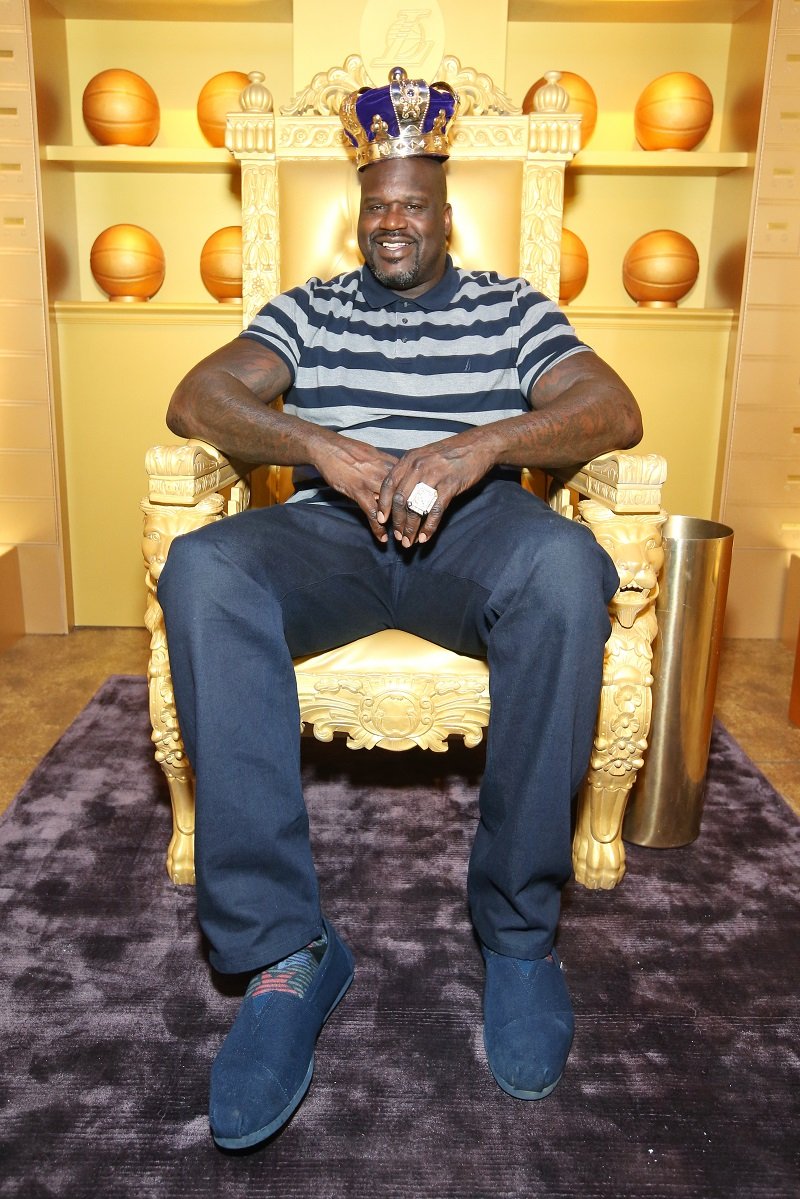 Shaquille O'Neal on February 15, 2018 in Los Angeles, California | Photo: Getty Images
PHILLIP'S APPROACH WAS A BIT AGGRESSIVE
During an interview with TNT, the now-sports analyst of "Inside the NBA" opened up about some of the things that his dad used to do to keep him on the right track. After pointing out that Phillip used to "come into class and whoop" him in front of everybody, Shaq said:
"But I was a major, high-level, juvenile delinquent that could've definitely been in trouble all the time."
The athlete added that he used to face "trials and tribulations" every time he left the house that could have either turned him into a criminal or derail him from his NBA path.
Shaq confessed that his father knew how "stubborn" he was and that only the tactics that he used on him would work.
SHAQ LISTENED TO HIS DAD
Thankfully, Shaq made it into the NBA. After blowing his first paycheck buying his parents a car and a house, and paying off their credit, he started listening to Phillip's financial advice.
Talking to CNBC's "Fast Money," the four-time NBA champion admitted that every time an athlete did something crazy with their money, he would get in trouble with his dad, who did a "very great job" using scare tactics.
Phillip Harrison knew that Shaq was making a lot of money. However, he would tell him, "yeah, but what are you doing with your money?" which eventually drove Shaq to make smart investments.
One of the greatest decisions that he made with his money was investing in Google back in 1999, years before the company became what it is nowadays.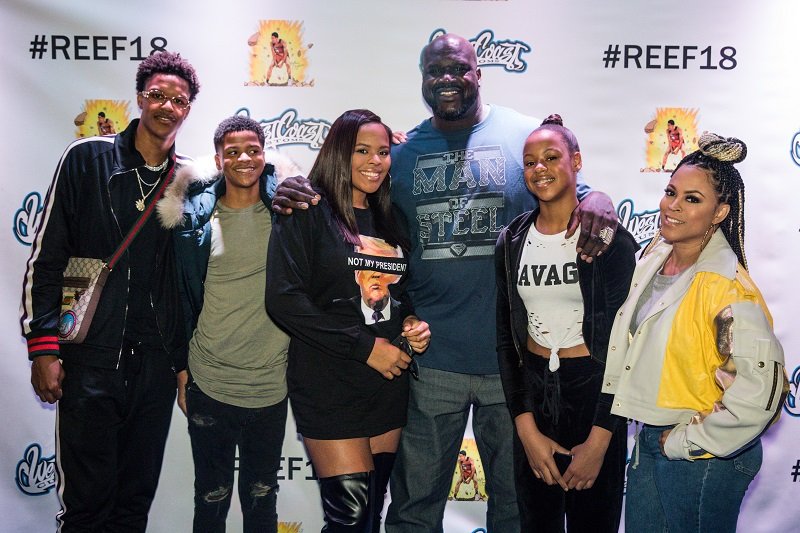 Shaquille O'Neal and his family on January 13, 2018 in Burbank, California | Photo: Getty Images
At the moment, Shaquille O'Neal's net worth is roughly $400 million, reportedly. With all that money (and still making profits from his multiple investments, deals, and commercials), he is able to fulfill the job that his dad left him after his passing.
Phillip Harrison's death was tough for the family. He died on September 10, 2013, but he taught Shaq that "it's a man's job to protect and provide."
SHAQ, THE "GODFATHER"
Talking to TNT, Shaq revealed that he now protects and provides for not only his own family but also his siblings and mother's families because, as a man, "that's what you gotta do." He added:
"College needs to be paid for? Let the Godfather do it. Need a new car? Let the Godfather do it. And that's my job."
Shaquille O'Neal is a real example to everyone, especially to all those young athletes who recently started making a lot of money and believe that they won't have to do anything else, financially speaking.
Thanks to Phillip Harrison's lessons, Shaq is now in the position to tell them that their money won't last forever and that they have to save it and invest it. If they do it right, they might be as wealthy as Shaq "Daddy" O'Neal.
Please fill in your e-mail so we can share with you our top stories!