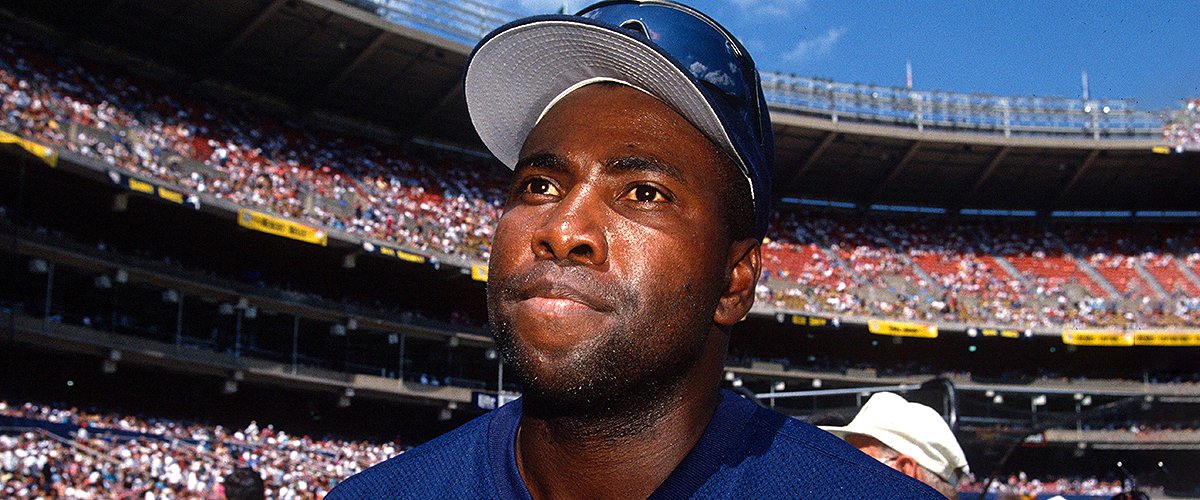 Getty Images
Tony Gwynn Jr and Anisha Nicole — Meet Kids of the Late Baseball Hall of Famer Tony Gwynn
Behind the celebrated athlete, there was a doting father and loving husband that made sure that his children made the most out of the opportunities his successful career offered them.
The legend of the San Diego Padres, outfielder Tony Gwynn, who passed away from cancer in 2014 at the age of 54, is remembered for his legacy in the world of professional baseball, retiring in 2001 after 20 years with the team.
A Baseball Hall of Fame inductee since 2007, Tony was also a 15-time All-Star and an 8-time batting champ. He was recruited by the Padres in 1981, after excelling both in basketball and baseball as a college athlete.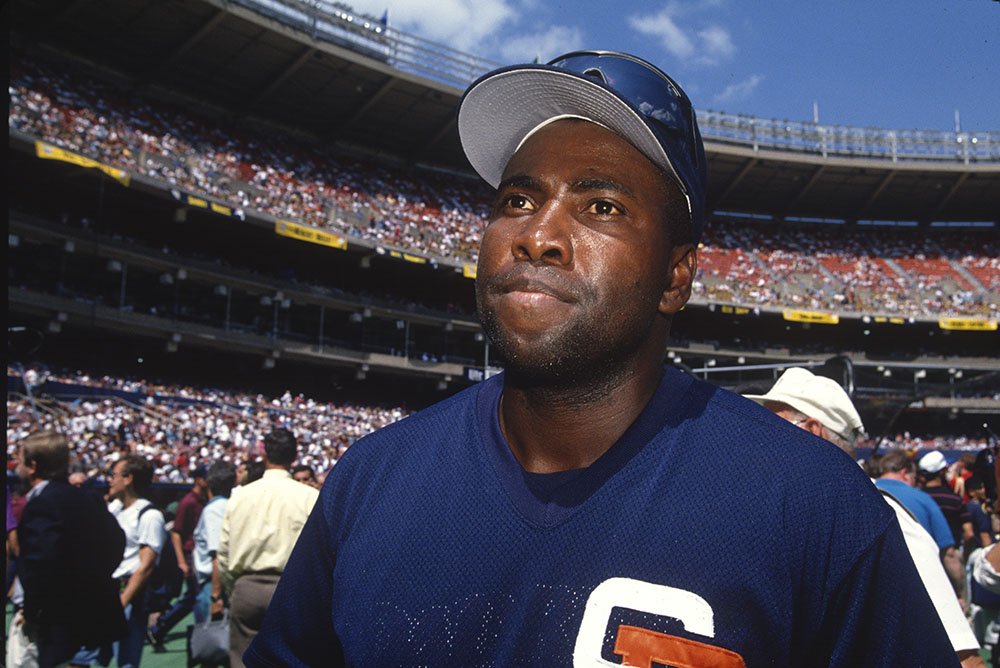 Tony Gwynn #19 of the San Diego Padres during the 65th MLB All-Star game against the American League at Three Rivers Stadium on Tuesday, July 12, 1994 in Pittsburgh, Pennsylvania. I Image: Getty Images.
But beyond his brilliant career in Major League Baseball, he was a devoted family man, and along with his wife Alicia Gwynn, he built a beautiful family that keeps expanding thanks to grandchildren. Let's meet them.
TONY GWYNN JR.
37-year-old Tony Gwynn Jr. is Tony's only son, and the older of two children the Baseball Hall of Famer shared with his wife. Born in 1982, in Long Beach, California, Tony Jr. grew up to be a professional baseball player like his father.
Tony Jr. was interested in sports since a young age, and he was open about wanting to follow his father's steps to pursue a career in baseball, serving as batboy for the San Diego Padres since his early teens.
In 1995, when Tony Jr. was 12, the father and son were interviewed for News 8, and the interviewer, Rick Powers, had no doubt that the teenager had a bright future in the MLB.
"It's a matter of keeping the grades up. If I can do that, yeah," Tony Jr. said back then when he was asked about his plans to make baseball his profession.
"I don't like to sit back and brag on my son, but he's starting to make some strides of being the kind of player I think he wants to be," Tony Sr. said about his son in the same interview.
Tony Jr. has acknowledged both his parents as fundamental influences that helped him become the adult he is today, stating in 2017 that while his father gave him a work ethic, his mother insisted on his education and taught him "how to behave."
At age 23, Tony Jr. made it to the big leagues with the Milwaukee Brewers in 2006, and went on to have an 8-year career as an outfielder, also playing with the San Diego Padres, Los Angeles Dodgers, and Philadelphia Phillies.
Tony Sr. earned the name of "Mr. Padre" and even though he passed away six years ago, he still remains a strong presence in the community of Poway, California, where he is remembered also as a family man.
In 2017, on the occasion of Tony Sr.'s 57th birthday, a statue of the baseball player carrying his daughter Alisha as a young girl was unveiled in the city.
Tony Jr. was there to represent his family, and he admitted that losing his father influenced his decision to return to San Diego to continue his career as a sports broadcaster, saying:
"You want to take advantage of all the time you have with family."
Married to Alyse Malleck since 2006, Tony Jr. shares daughters Makayla, 7, Jordan, 6, and Leighton, 4, and son Anthony Keith Gwynn III, also known as Trey, born a month after Tony Sr.'s passing in 2015.
Recently Tony Jr. took to Instagram on what would have been his father's 60th birthday, to commemorate the occasion and to share a message about how much he misses him every day.
ANISHA NICOLE GWYNN
34-year-old Anisha Nicole Gwynn, also known by her stage name Nee-Nee Gwynn, is Tony Sr.'s only daughter, also shared with wife Alicia. She was born and raised in the surroundings of San Diego, California.
Passionate about R&B and pop music from an early age, Anisha went on to pursue her dream of becoming a singer-songwriter, debuting her first single "No Means No," featuring Baby Diva, in 2002, and making it into the Billboard charts.
Anisha released her first album in 2005, giving it the title "19," as a homage to the number her father wore during his 20-year career with the San Diego Padres. Before pursuing music full-time, she attended California State University.
Anisha married baseball player Kennard Jones in 2009. The couple doesn't share any children as of May 2020.
MOTHER ALICIA GWYNN
As her children recognize, Tony Sr.'s former wife Alicia Gwynn was the perfect companion to the late sports star, and she did a great job as a parent, giving Tony Jr. and Anisha to become the driven adults they are today.
"She was the disciplinarian, and I had to answer to her. If things didn't go right from a school standpoint, or if I got into any trouble, she was the one that laid the law down," Tony Jr. said about Alicia on Mother's Day 2017.
Alicia knew that having everything done for you as a young person can prevent them to become aware of responsibilities, and wanting her children to remain humble and grounded, she always had her clean their own rooms.
"I always just wanted them to understand how blessed they were to have a dad who played baseball. I wanted them to learn the value of money. I didn't just want to give them things," Alicia shared with MLB News.
TOBACCO LAWSUIT
Following Tony Sr.'s death, his children and his widow filed a wrongful-death lawsuit against the tobacco company Altria Group Inc. in San Diego's Superior Court in May 2016.
According to the suit, Tony Sr. regularly received free samples of the company's smokeless tobacco when he started off as a college baseball player, using his image to position their product.
Tony Sr.'s tobacco addiction ultimately led him to develop cancer, diagnosed in 2010. The legal papers stated that he consumed an equivalent of four to five packs of cigarettes per day.
"The tobacco companies were using his addiction to turn him into their ultimate walking billboard," Tony Jr. told The New York Times back then.
In 2018, after two years in a legal battle, the family reached a settlement with the U.S. Smokeless Tobacco Company. The terms of the negotiation remain confidential.
Declining further comment, the family's attorney David Casey told USA Today that the issue was "resolved to the satisfaction of all the parties involved."
Please fill in your e-mail so we can share with you our top stories!