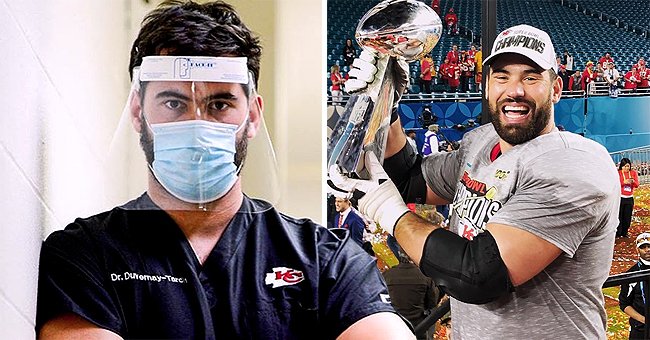 instagram.com/laurentduvernaytardif
Super Bowl Winner Laurent Duvernay-Tardif Returns to the Front Lines to Fight COVID-19 — Meet Him
Almost three months after having helped the Chiefs win the Super Bowl, Laurent Duvernay-Tardif is on the front lines of the ongoing novel coronavirus outbreak.
The Canadian football player earned his doctor of medicine degree in 2018. Recently, he told Sports Illustrated's Greg Bishop that everything had changed when he got back to Canada.
Laurent realized he needed to put his medical training to use after a 14-day quarantine. The health ministry in Canada started a campaign to recruit health care professionals and medical students to help fight the COVID-19 pandemic.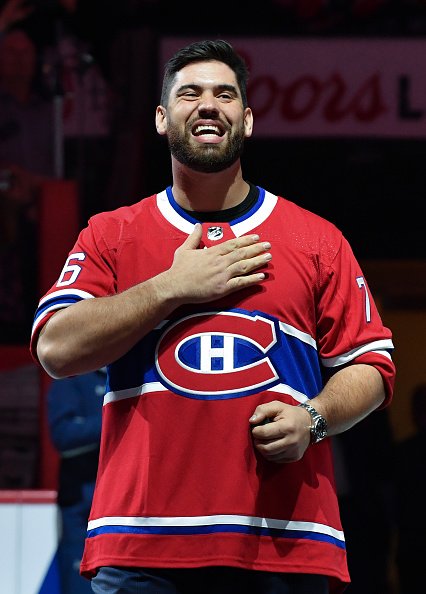 Laurent Duvernay-Tardif at the Bell Centre on February 10, 2020 in Montreal, Quebec, Canada. | Photo: Getty Images
HE FELT NERVOUS
Laurent immediately joined. He then registered for a crash course, where he studied the basics of how to put a surgical gown on and master all the steps for sanitizing.
According to him, he was assigned to a long-term care facility about an hour from Montreal. Since he hasn't finished the residency part of his program and doesn't yet have a license to practice medicine, he is working in a nursing role.
"My first day back in the hospital was April 24," Laurent shared. "I felt nervous the night before, but a good nervous, like before a game."
MAJOR DIFFERENCES
But he noted that there are significant differences between playing football and battling the novel coronavirus as a health care worker on the front lines.
Laurent enters his sixth NFL season with Kansas City in 2019.
WORK AS A TEAM
"Back in February, I knew that 100 million-plus people were going to be watching, and I wanted to win," he said. "When you're going in to help it's more about your duty as a doctor and a citizen. It's not the time to be the hero and be impulsive."
On April 28, Laurent took to Instagram to share a photo of himself wearing personal protective equipment (PPE) at work. In his caption, he said that "now more than ever we need to work as a team and help where the help is needed."
Laurent added that "we all must come together and do what is best for society, even if that means stepping out of our comfort zone and learning new things."
According to Chiefs, Laurent enters his sixth NFL season with Kansas City in 2019. He became just the second player out of McGill to be selected in the NFL Draft.
He initially entered the NFL as the second of two sixth-round draft picks by the Kansas City Chiefs in the 2014 NFL Draft.
Please fill in your e-mail so we can share with you our top stories!