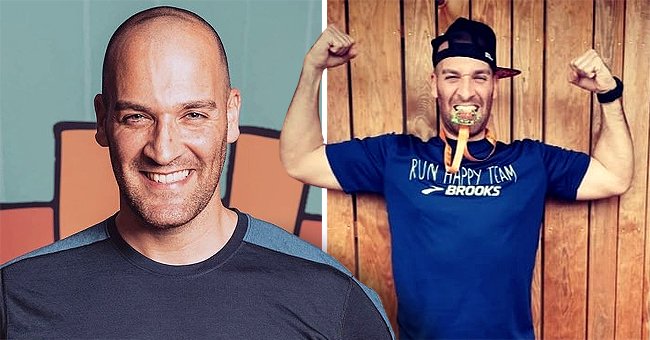 facebook.com/elisha_.zerbib
Man Runs Marathon on His 23-Ft Balcony in Self-Isolation Amid Coronavirus Pandemic
Elisha Nochomovitz has chosen to run 42.2 kilometers back and forth on the 23-ft long balcony as the world keeps on struggling with the coronavirus outbreak and asks individuals to self-isolate.
The 32-year-old, who lives in the French city of Balma near Toulouse, took to Facebook recently to share how he keeps himself fit in the midst of the coronavirus fears.
"I come running for almost 7 hours on my balcony 7 meters long and 1 meter wide," he wrote alongside a photo of himself on Facebook. "I had the opportunity to go out to run around the house, but if everyone thinks the same we would have been out there."
Elisha added that his job had been seen as public uselessness, so the most ideal way not to get shot is by doing sports. He proceeded with that the guidelines were to stay at home, and that is the thing that he did.
"Just to show you that we have no excuses," he shared, "and please think of all those caregivers who are on the front line in the face of this virus."
In his post, Elisha said he is grateful for those who support him. He pointed out that they helped him hold on. In his Instagram Stories, Elisha also shared videos and photos of himself running back and forth on the balcony.
To contain the coronavirus outbreak, France restricted all social occasions across the country.
As reported by Daily Mail, Elisha praised his girlfriend, who helped steer him on. According to the runner, she was giving him drinks and M&Ms.
In an interview with CNN, the restaurant worker explained that his solitary delight is running, regardless of what time. He dedicated his run to medical staff, who work through this pandemic.
For him, they are doing a remarkable job. Meanwhile, Elisha has run 36 marathons, but according to him, his balcony marathon was the most challenging.
Recently, French Prime Minister Édouard Philippe declared that the country would be shutting all places that are not fundamental to French living. That includes restaurants, cafes, and clubs.
To contain the coronavirus outbreak, France restricted all social occasions across the country. France also closed its borders on March 17.
Please fill in your e-mail so we can share with you our top stories!