Glimpse into Malaak Compton-Rock's Life Three Years after Divorcing Chris
Chris Rock's ex-wife Malaak Compton has now been a single woman for three years, and she is living her best life.
After the painful divorce from comedy star Chris Rock in 2016, Mallak Compton has devoted herself to her two passions: her children, and community service.
The marriage fell apart after 20 years, admittedly due to Rock's many infidelities, but Malaak has rebuilt a meaningful life for herself out of the shambles of her divorce.
Reportedly, Rock even tried flirting with the mega pop star and cosmetics mogul Rihanna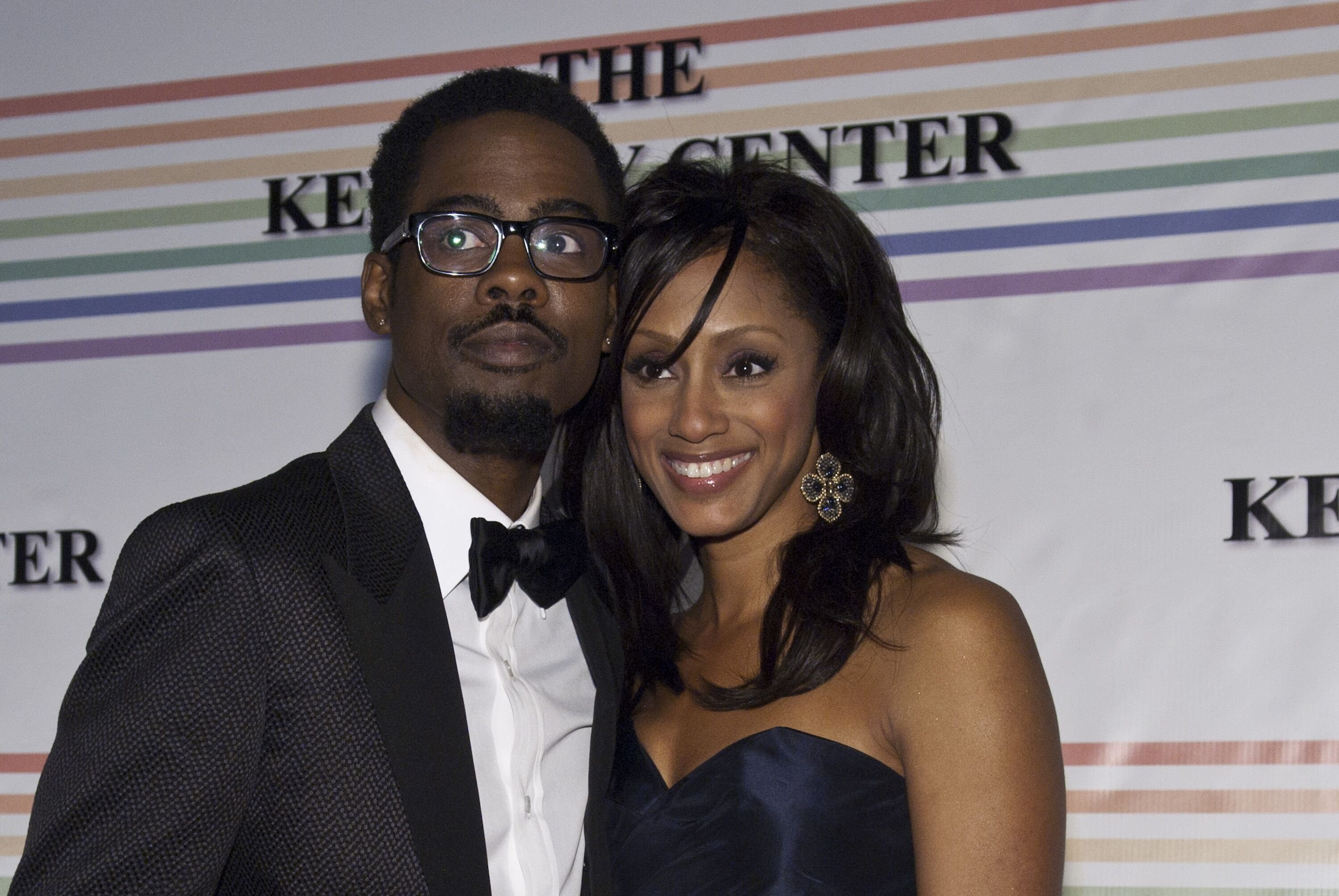 MALAAK COMPTON -- MOTHER OF 3
Rock and Malaak share two biological children, Lola, 17, and Zahra, 15, and the couple adopted a South African orphan, Ntombi, in 2008.
Allegedly, Rock never signed the adoption papers, and Malaak is Ntombi's only parent. Purportedly, Rock has not seen Ntombi, now 11, since the divorce, although he is in frequent contact with Lola and Zahra.
A PASSION FOR CHILDREN
Ntombi's adoption came as no surprise to anyone who knows Malaak well. The 50-year-old beauty was a public relations officer of UNICEF long before she met the comedian, and since then her commitment to helping the world's children has not wavered.
MEETING CHRIS ROCK
It was Malaak's work that led her to meet Rock. Both were present at the Essence Awards on April 26, 1996. Rock was a guest, and so was Malaak, whose work entailed recruiting celebrities for UNICEF projects.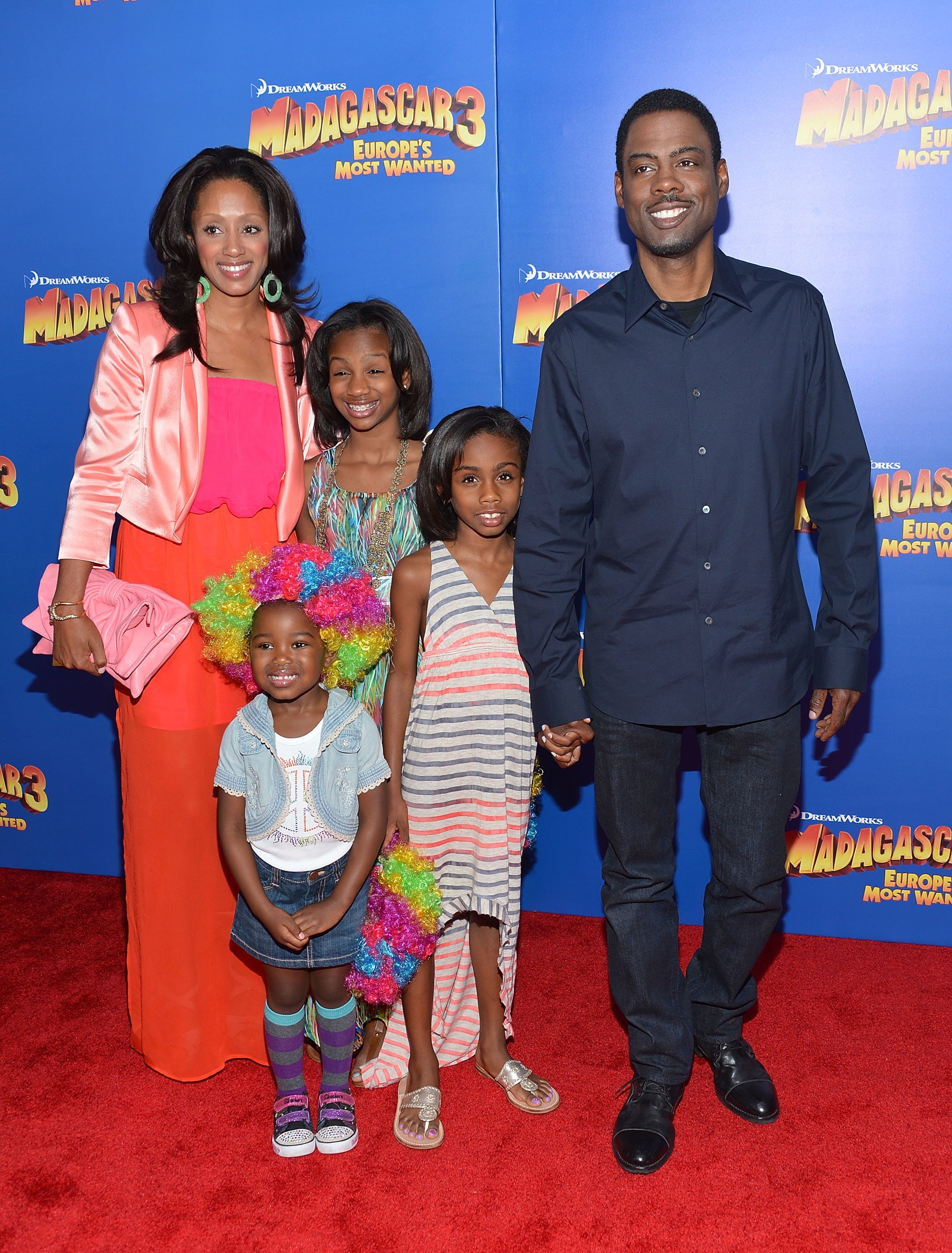 By November of the same year, the couple was engaged, then married. It looked as if the mouthy, womanizing Rock had finally found a match in the earnest and committed Malaak. 
COMMUNITY SERVICE
Mallak founded the nonprofit organization, styleWORKS, which offered free hairstyling, make-up, and complete makeovers to women leaving welfare to integrate the workforce. Now, styleWORKS offers regular workshops to help women find jobs, and keep them.
In 2008, Malaak created The Angelrock Project, dedicated to raising awareness of the many problems affecting society, and motivating people to embrace volunteerism and become more socially responsible.
Malaak is also the author of a bestselling book, "If it Takes a Village, Build One: How I Found Meaning Through a Life of Service and 100+ Ways You Can Too" published in 2010. The book was to become the basis for her next project.
The idea of The Angel Rock project was to build "the village" on a global scale, through the e-community., and in that Malaak has succeeded. The Angel Rock Project is active throughout the US and in South Africa and collaborated with other organizations to support vulnerable women and children throughout the world.
CO-PARENTING WITH CHRIS ROCK
Rock and Malaak are devoted co-parents to Zahra and Lola, and the two girls have grown into lovely young women. Zahra is an accomplished equestrienne, who competes in national gymkhanas, as for Lola, she will soon be college-age, and heading for a new life. Rock is a hands-on dad and revealed:
"All my friends assume I moved into the city after my divorce, away from my girls. When I say I bought a house around the corner, it blows their minds."
CHRIS ROCK ON HIS DIVORCE
Rock admitted that the marriage fell apart due to his infidelities, but admitting is not healing. Rock took his pain on the road with his comedy show tour. He joked:
"Marriage is so tough, Nelson Mandela got divorced. … He got out of jail after 27 years of torture, spent six months with his wife and said, 'I can't take this shit no more.'"
Nevertheless, and despite their pain, the couple seems to have come to a good place after the bitterness of their divorce, during which Rock allegedly refused to pay child support for Ntombi, whom he allegedly claims he had no part in adopting.
There is no indication that Malaak has moved on and is dating. The classy lady keeps her personal life under wraps, but Rock has been photographed with a series of beauties, on the red carpet and off it, and had a relationship with actress Megalyn Echikunwoke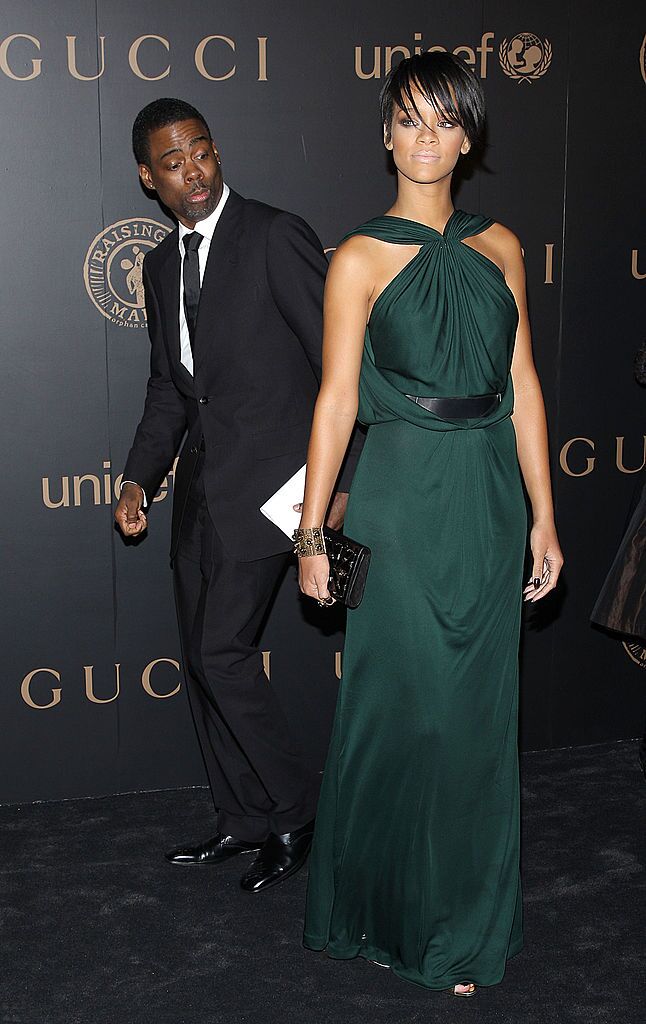 Reportedly, Rock even tried flirting with the mega pop star and cosmetics mogul Rihanna, who according to him, ignored his overtures and promptly "uncle-zoned" him. As to whether this flirting started before or after the divorce, is unclear.
CONTROVERSIAL CHRIS ROCK
Rock is known for his diatribes on the ills of discrimination, and his sometimes offensive remarks have landed him in hot water more than once. An ill-considered joke at the Oscars cost Rock the prestigious MC position at the Academy Awards.
As for Malaak Compton, she has definitely moved on, and she is raising her three beautiful daughters and making the world a better place. What more could any woman want...