Eddie Murphy Unveils New Character for Charity Comedy Festival 'Feeding America'
Eddie Murphy debuted a hilarious new character as he joined other comedy greats in helping to raise money for the "Feeding America Comedy Festival."
On Sunday night, Eddie Murphy stole the show when he headlined the "Feeding America Comedy Festival" for a 2-hour comedy special, which was produced by Byron Allen.
Wearing a grey wig and a brown suit, Murphy debuted a new character named "Murray Murray"; a slick-talking singer from the 1960s.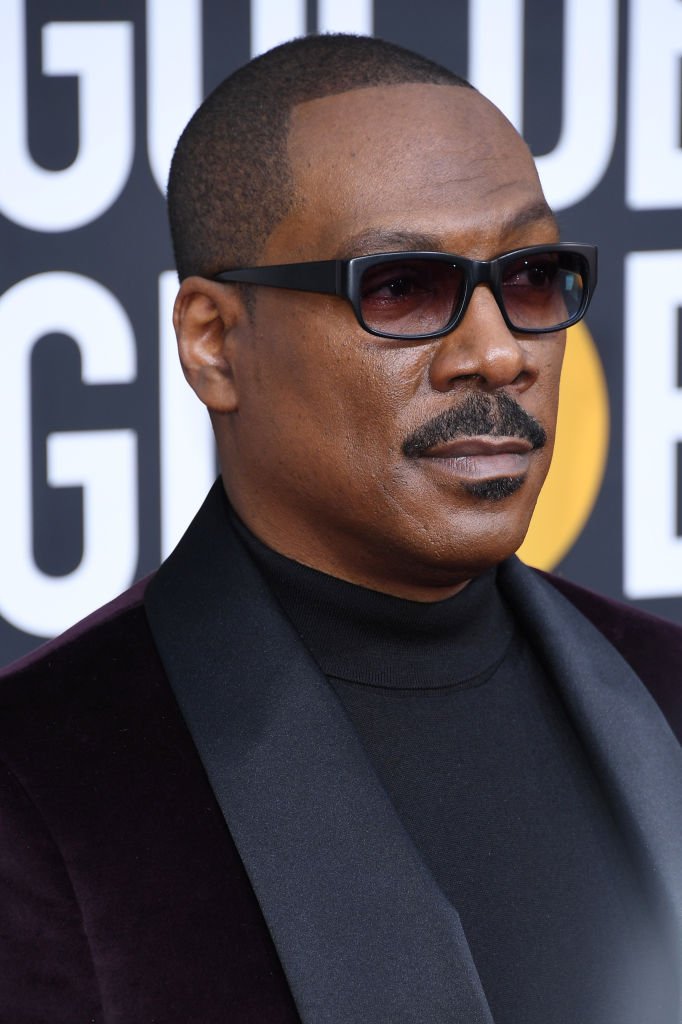 According to
Daily Mail,
Murray appears to be inspired by some of Murphy's legendary friends such as Little Richard and Ray Charles, but with an overinflated ego.
While sitting in a theatre for a documentary-style setting, "Murray" bragged about his sexual escapades with Tina Turner, Gladys Knight, and Diana Ross.
Adding to his grandeur, the skit featured a fake version of the former President Barack Obama and the late Ray Charles praising him for creating Charles's signature dark sunglasses look. In another historical breakthrough "Murray" took credit for contributing to, he said:
"I coined the phrase 'I have a dream,' before Martin Luther King. That was actually going to be the name of my album, 'I Have a Dream."
🎂 He's an Academy Award-nominated actor, writer, director, comedian, and singer known for being one of the greatest stand-up comedians of all time. Happy 59th birthday, #EddieMurphy! What's your favourite Eddie Murphy movie? Let us know in the replies below! ⬇ #GreatMoment 🎥🍿 pic.twitter.com/hxqNLTrFYd

— VOX Cinemas (@voxcinemas) April 3, 2020
If you are wondering how such a legend finally found his demise, it was revealed that his career took a sudden halt after he was diagnosed with a very rare disease.
The "Murray" character revealed, "my doctor told me I was one note from dying of soul-itis." He hilariously explained how other stars, such as Otis Redding had also succumbed to the disease.
It's a legend's birthday today! Join us in wishing funny man, #EddieMurphy a blessed Happy 59th Birthday 🎂 #SHMSBirthdays pic.twitter.com/6qbbD1Ebwn

— Steve Harvey Radio (@SteveHarveyFM) April 3, 2020
According to TMZ, the skit was written and recorded before the news has been announced about the tragic death of singer Little Richard on May 9, 2020. 
However, Murphy made a note at the end of the segment that it was dedicated in honor of the music legend, who died at 87-years-old after battling bone cancer.
You can't tell the story of rock 'n' roll without the story of #LittleRichard https://t.co/i4S1kVS90X

— billboard (@billboard) May 9, 2020
It is speculated that the show was only just the beginning of Murphy's long-awaited return to stand-up comedy.
In December 2019, he returned to Saturday Night Live for the first time in 35 years for a memorable show that included appearances by Dave Chappelle, Tracey Morgan, and Chris Rock.