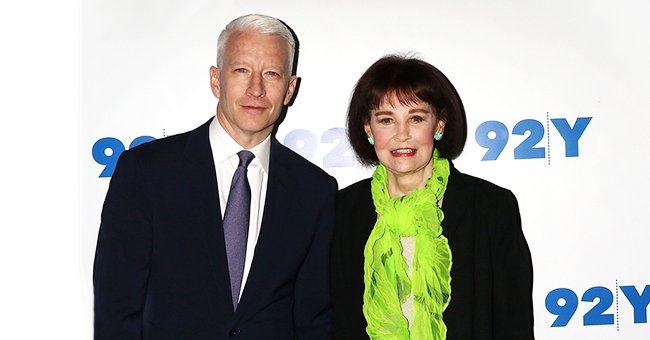 Getty Images
Anderson Cooper Believes Late Mom Gloria Vanderbilt Knew His Son's Name Would Be Wyatt

Anderson Cooper is sharing more details about the processes leading to the birth of his son. In a recent interview, he pointed out that his late mother always knew what they would name him.
The famous CNN newsman appeared on an episode of SiriusXM's "Andy Cohen Live" earlier this week. There, he explained that he had told his mother, Gloria Vanderbilt, about his choice to name his son Wyatt. They had the conversation shortly before she died.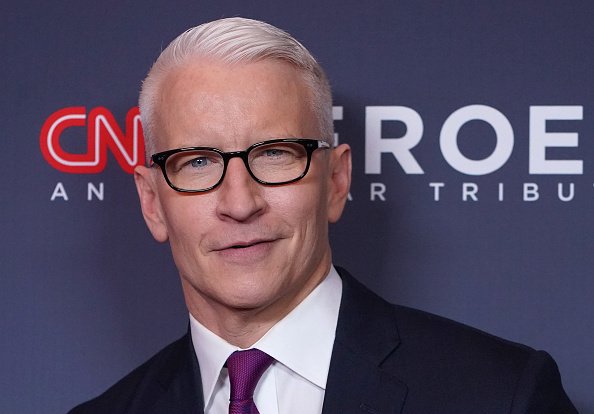 Anderson Cooper at the American Museum of Natural History on December 08, 2019. | Photo: Getty Images
Anderson announced late last month that he had fathered a son. He subsequently confirmed that he would be naming the little boy Wyatt, after his father — Wyatt Emory Cooper. Cooper had Wyatt via a surrogate, and as he explained at the time, he always loved his father's first name.
Anderson's father died when he was ten, and he has expressed his commitment to be the best father he can be. On "Andy Cohen Live," he explained that he told his mother that he would be having a son and naming him Wyatt. He added:
"...I think she would be amazed and thrilled to meet Wyatt, and I hope she can see him."
Sadly, however, Gloria wouldn't be able to see Wyatt. The 95-year-old artist died, last June, of stomach cancer. Still, Anderson knows that she would have loved Wyatt so much if she had lived long enough to see him.
The only problem with his fatherhood experience, however, is that he has become hooked on coffee.
Anderson also spoke on the fact that this is his first Mother's Day without his mother. As he explained, anniversaries are always a challenge. Still, the fact that he told Gloria he would be fathering a child was a relief.
For now, however, he is enjoying his time with Wyatt as much as he can. On an episode of "Live With Kelly and Ryan," he explained that he loves being a father. As he put it:
"...I just stare at him and hours will go by and I realize I've just been sitting there holding him...I can't help but stare at him."
The only problem with his fatherhood experience, however, is that he has become hooked on coffee. The journalist admitted that he had been drinking coffee quite a lot because his son keeps him up all night.
Anderson also confirmed that he never had drunk coffee before. So, the feeling of all this is still a little bit new to him. Now, he can't get enough of it.
Please fill in your e-mail so we can share with you our top stories!