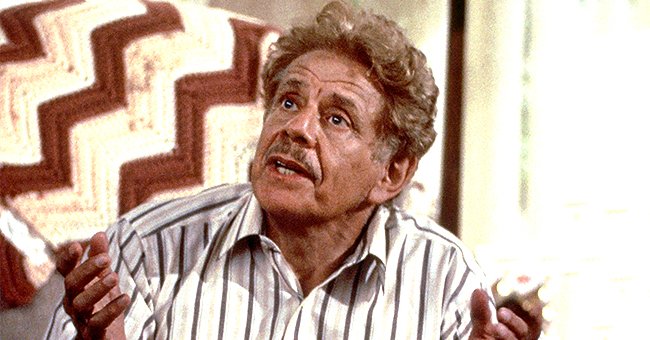 Getty Images.
'Seinfeld' Cast Mourns Jerry Stiller in Emotional Posts

As sadness reverberates through the entertainment industry at the death of Jerry Stiller, his "Seinfeld" co-stars shared touching tributes of the legendary comedian who brought kindness and laughter to all.
On May 11, movie star Ben Stiller shared the news that his 92-year-old father and fellow actor Jerry Stiller passed away from "natural causes." Since Jerry became a well-loved cast member of the sitcom "Seinfeld," his former co-stars paid their final farewells.
JERRY SEINFELD'S SILENT TRIBUTE
Jerry received an Emmy nomination for his role as Frank Constanza in 26 episodes of "Seinfeld" between 1993 and 1998. The star of the show, Jerry Seinfeld, could only bare to post that the late actor's "comedy will live forever" after sharing a picture that said a thousand words.
Without adding a caption, Jerry Seinfeld merely posted a picture where he held up a copy of Jerry Stiller and his wife Anne Mearna's comedy album from 1967 called "The Last Two People in the World" with a solemn face.
Anne and Jerry spent over six decades as a married couple before she passed away in 2015, aged 85, and the pair often performed their comedy sketch shows together on "The Ed Sullivan Show" throughout the 60s.
GEORGE SHAPIRO RECALLED THE FUNNY
The producer of "Seinfeld," George Shapiro felt equally saddened by the loss of the legendary comedian, and said that "there was no one sweeter than Jerry."
The 92-year-old brought joy and "countless laughs" to the set of the comedy series, and George highlighted one scenario in particular, as he added:
"One memory was so vivid with him & Julia breaking each other up doing 'You want a piece of me' bit."
JULIA SHARED THE FUNNY
Julia Louis-Dreyfus recalled the particular scene George referred to, and she gave clarity to readers through the posting of a blooper reel and added in the caption that "this happened all the time with Jerry Stiller."
In the short video clip, everyone involved in the scene burst out, laughing every time Jerry delivered his lines. On a more serious note, Julia added a few touching words in the caption:
"He was so funny and such a dear human being. We loved him. RIP Jerry Stiller."
JERRY ALMOST DIDN'T STAR IN 'SEINFELD'
Initially, it took some doing to get Jerry Stiller to agree in being cast in the popular show. When the comedy's co-creator Larry David first approached Jerry, he had never heard of it at that point and declined because of a Broadway show he had already committed to doing.
Another actor got cast in his place, but when it didn't work out after six months, Larry knew that the Broadway show Jerry starred in had closed, so he approached Jerry for the second time.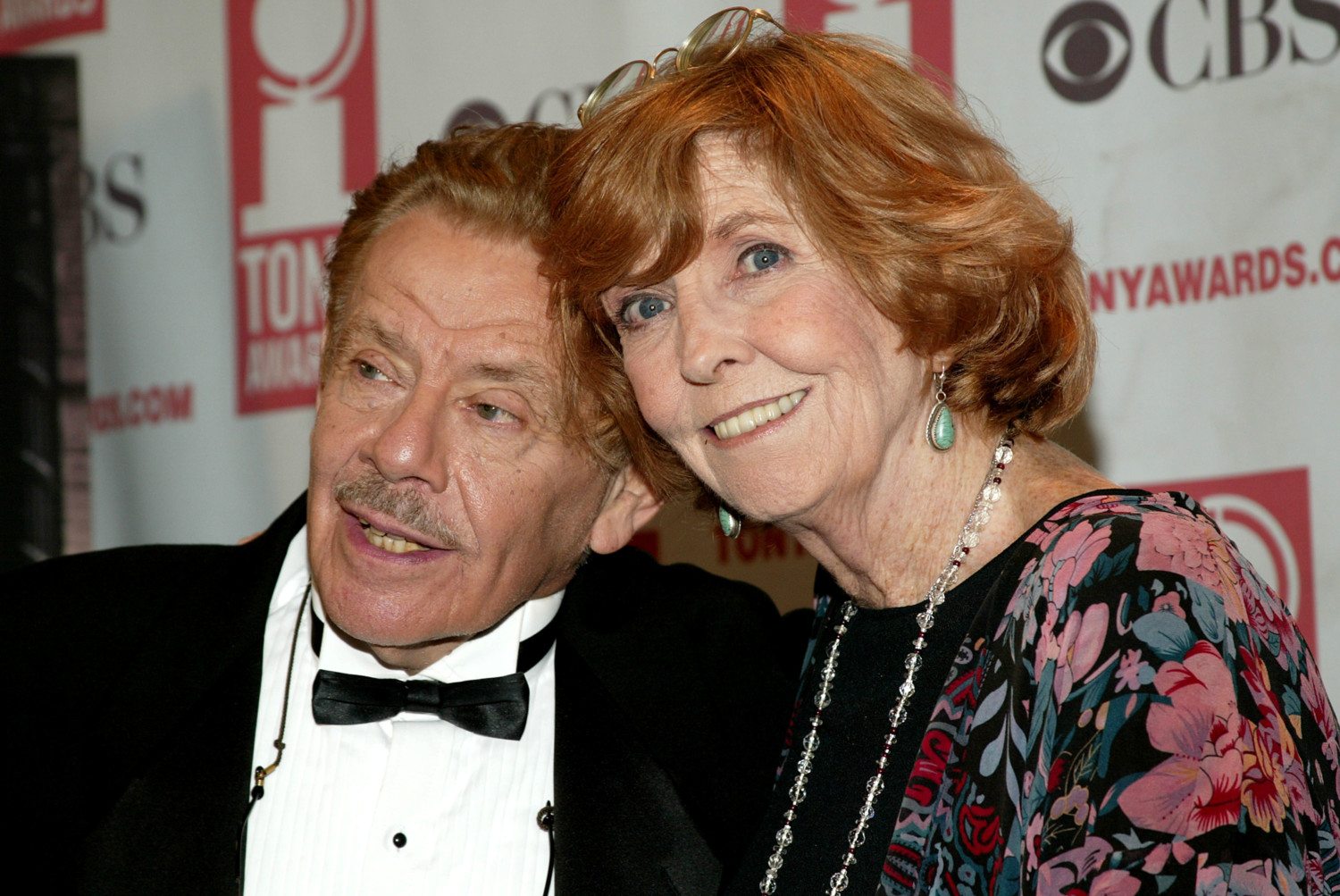 Jerry Stiller and Anne Meara attend the 58th Annual Tony Awards on June 6, 2004, in New York City. | Source: Getty Images.
HOW FRANK CONTANZA CAME TO BE
Much to their delight, Jerry agreed, but Larry initially wanted his character to be the opposite of his hysterical, yelling wife Mrs. Constanza, played by Estelle Harris.
Jerry could feel that the dynamic didn't work. When the time came for the dress rehearsal before shooting in front of a live audience, Jerry let his instinct take over.
As soon as his onscreen wife started screaming at him, he yelled back instead of just saying his lines. And that marked the beginning of the Frank Constanza that viewers came to know and love.
OTHER TRIBUTES TO JERRY
Jerry Stiller made a name for himself in other comedies like "King of Queens" as well, and shortly after Ben announced the news of his father's passing, other celebrities also reached out with kind words and touching tributes.
Among the first celebrities to reach out was Leah Remini, Lin Manuel Miranda, along with the bounty hunter Duane Chapman, and Ricky Gervais, who all sent Ben messages of condolences.
Please fill in your e-mail so we can share with you our top stories!