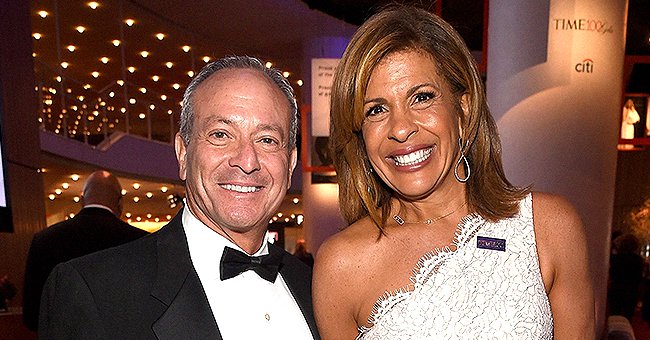 Getty Images
Hoda Kotb of 'Today' Gives Update on Her Postponed Wedding Plans Due to COVID-19

Hoda Kotb of "Today" gave her update on her postponed wedding with fiancé Joel Schiffman after announcing it would be delayed.
The co-host of "Today", Hoda Kotb has updated fans on her postponed wedding to her long time partner, Joel Schiffman.
The pair who have been engaged for six months, have had to delay their wedding plans due to the current COVID-19 restrictions on social gatherings.
She had previously announced that she was unsure whether they would be able to keep their original wedding date.
The talk show host had suggested that they would have to push back the wedding with the couple realizing they did not have to have a destination wedding.
"As long as you can spend time with your family and friends, it doesn't matter where you do something like that or even when.
The couple, who has been together six years, announced that they were engaged in November of last year.
They met in 2013 when the "Today" star was speaking at an event for Wall Street professionals.Joel is the Head of U.S. Defined Contribution and Insurance Sales at an investment management company
Joel proposed with a beautiful diamond and saphire engagement ring.
The pair went public in 2015 after photos of the daytime star and "finance guy" were published by the Daily Mail.
Joel reportedly proposed with a beautiful diamond and saphire engagement ring created by a friend Jennifer Miller. She said,
"What touched me about the ring is what he thought about it. And he thought about what I might like. He went to (Miller) and they were sharing things back and forth unbeknownst to me."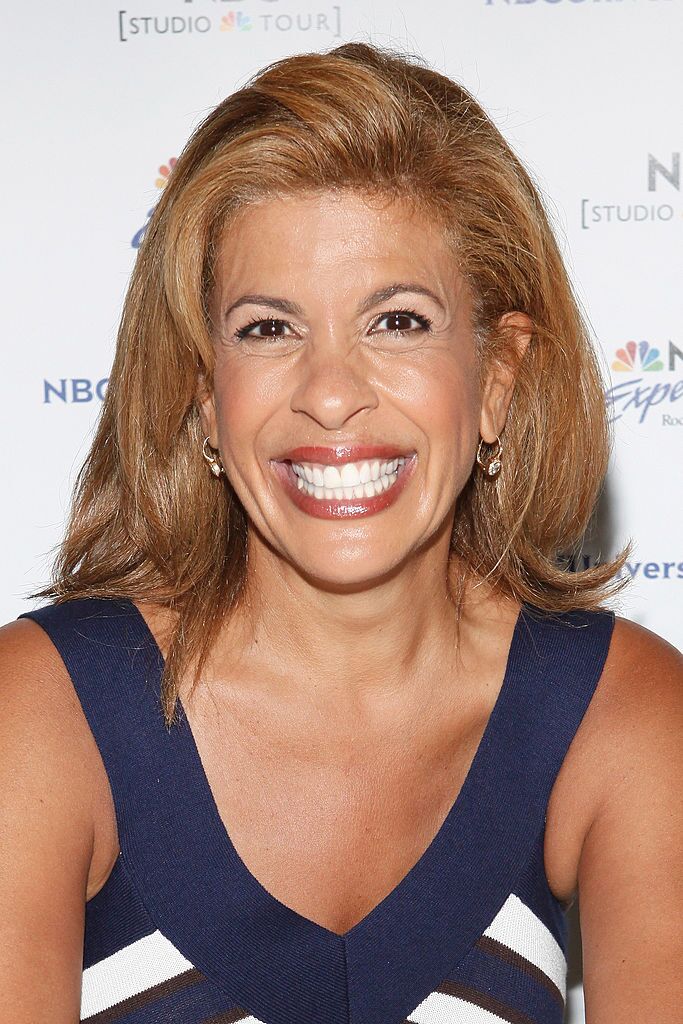 Hoda Kotb promotes "Hoda: How I Survived War Zones, Bad Hair, Cancer, and Kathie Lee" atNBC Experience Store on July 22, 2011, in New York City | Photo: Cindy Ord/Getty Images
Hoda's ring, which is reportedly a five-carat Asscher cut diamond set in a blue sapphire halo, is thought to retail for over $250,000.
They had planned to have the wedding, "sooner rather than later" and had originally wanted to tie the knot before the end of the year.
However, while they may be unsure of when the actual ceremony will take place, Hoda has said that she already feels married to Joel, who she shares two children with.
For now, their plans have been put on hold until restrictions caused by the COVID-19 pandemic have been lifted.
Please fill in your e-mail so we can share with you our top stories!