China McClain's Mom Shontell Tenderly Kisses Her in a Sweet Photo
Former Disney child star, China McClain, took to Instagram with a heartwarming photo of a special mother-daughter moment between herself and her mom, Shontell McClain.
On Mother's Day, China Anne McClain took to Instagram to celebrate her mom, Shontell, with a sweet picture of her planting a loving tender kiss on the actress's head. China paired the image with a brief, heartfelt message. She wrote:
"Happy Mother's Day @shontellmcclain, I couldn't have wished for a better mom."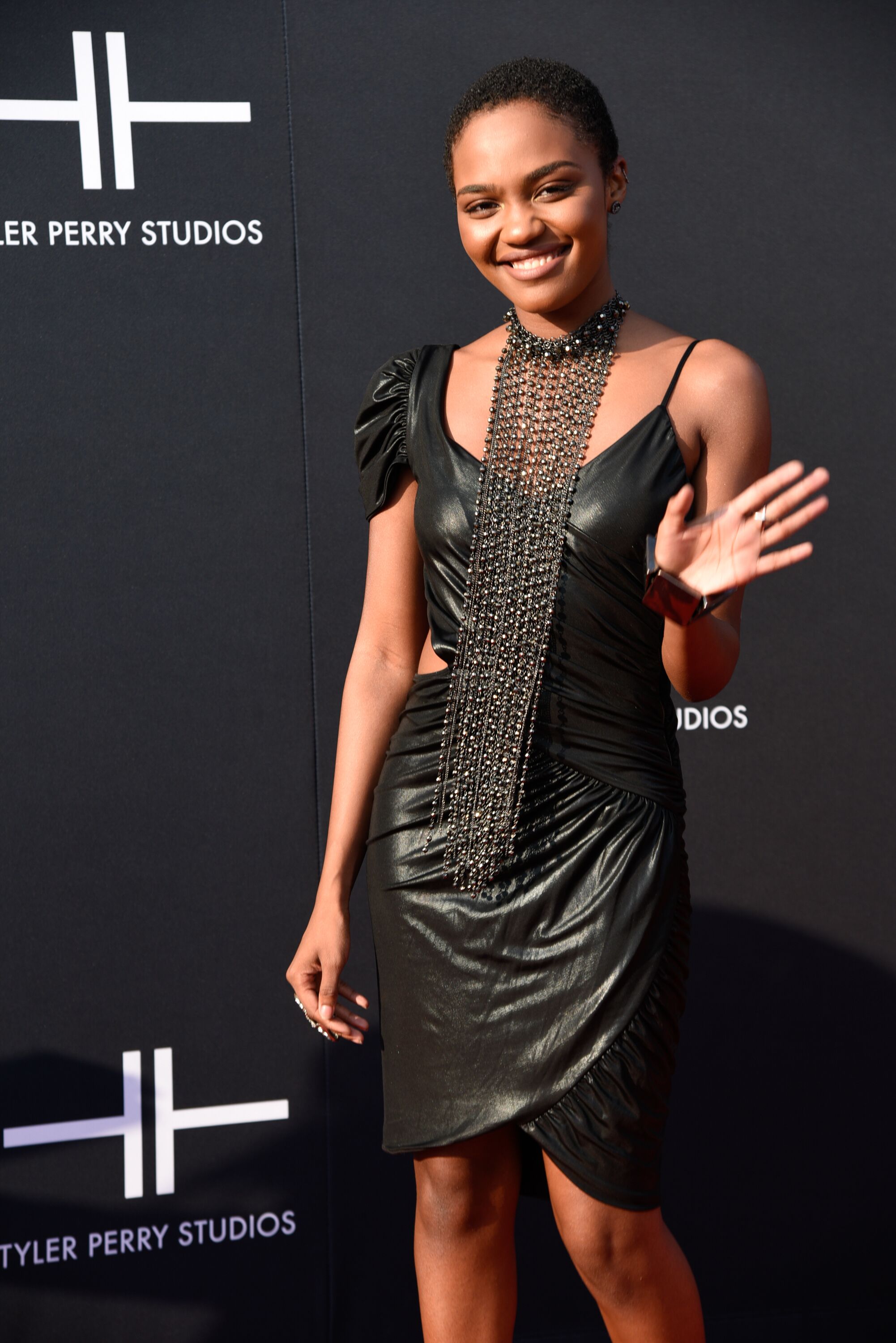 Both mother and daughter rocked short hairstyles and looked fabulous together. Shontell was dressed in a busy-patterned shirt and accessorized with simple silver hoops and a matching bracelet. 
The young actress closed her eyes and leaned into the warm motherly embrace with a look of serenity across her face depicting that she felt safe in her mother's arms.
China's fans and followers took to the comment section to gush about how beautiful both women looked and joined her in wishing Shontell a happy Mother's Day.
Apart from China, Shontell shares three other kids — Gabriel, Sierra, and Lauryn — with her husband, Michael McClain, who is also a record producer. 
China's work in the Disney show "A. N. T. Farm" shot her into the spotlight and gave her the fanbase.
China's mother had her own acting career, while the girls and their brother were especially known for Tyler Perry's 2007 film, "Daddy's Little Girls." However, China's voice was her ticket to Hollywood. She said:
"...So, at the age of 3, I was like, 'I want to be a singer.' I could barely talk, but that's what made me who I am."
The actress and singer sang her way to the top and proved that she was born to be a star — her work in the Disney show "A. N. T. Farm" shot her into the spotlight and gave her the fanbase that she had.
In 2010, China first met one of her best friends, Cameron Boyce, on the set of "Grown Ups" and stuck together like glue ever since then. 
Some five years later, they were cast in Kenny Ortega's musical fantasy "Descendants," which released its third and last part of the franchise in 2019.
Sadly, just weeks before the premiere, Boyce passed away in his sleep due to a seizure. China was torn apart with grief and at first, stayed away from social media before breaking her silence; she wept for her friend and reflected on the moments they shared together.
Despite the ups and downs that being in the industry, especially as a child star in need of priming, China continues to exude an aura of calmness with a sense of maturity, and her fans can't help but love her for it.