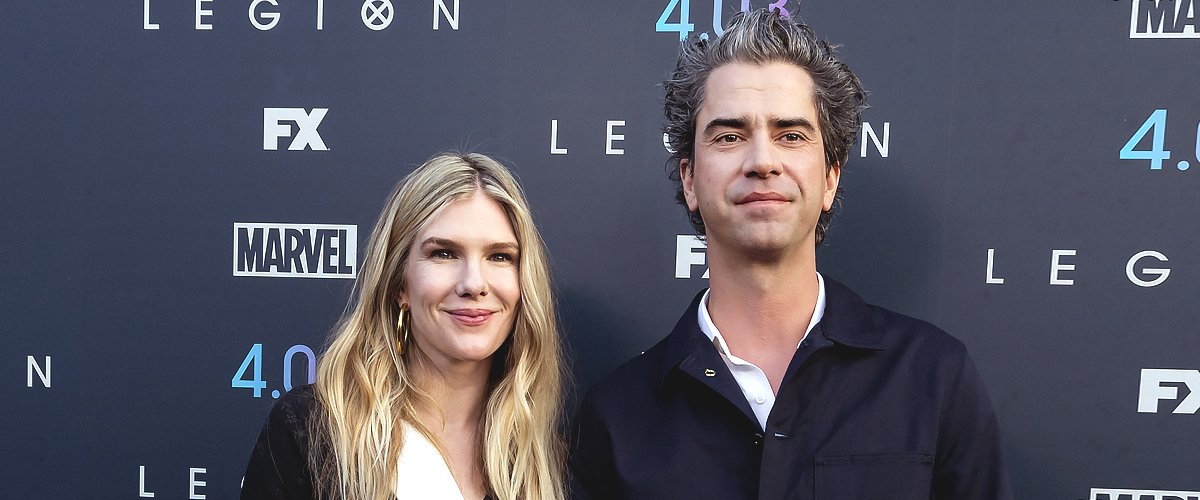 GettyImages
Lily Rabe Shares Her Only Child with Actor Hamish Linklater – Meet Her Family
"American Horror Story" star Lily Rabe has been dating fellow actor Hamish Linklater for over six years. And although they share a child and seem to be as in love as ever, marriage doesn't seem to be their priority.
Lily Rabe ad Hamish Linklater might seem like an odd pair to some people, but the two actors share more than just undeniable chemistry: they're both theater stars turned TV sensations, and they love to bring Shakespearean plays to life.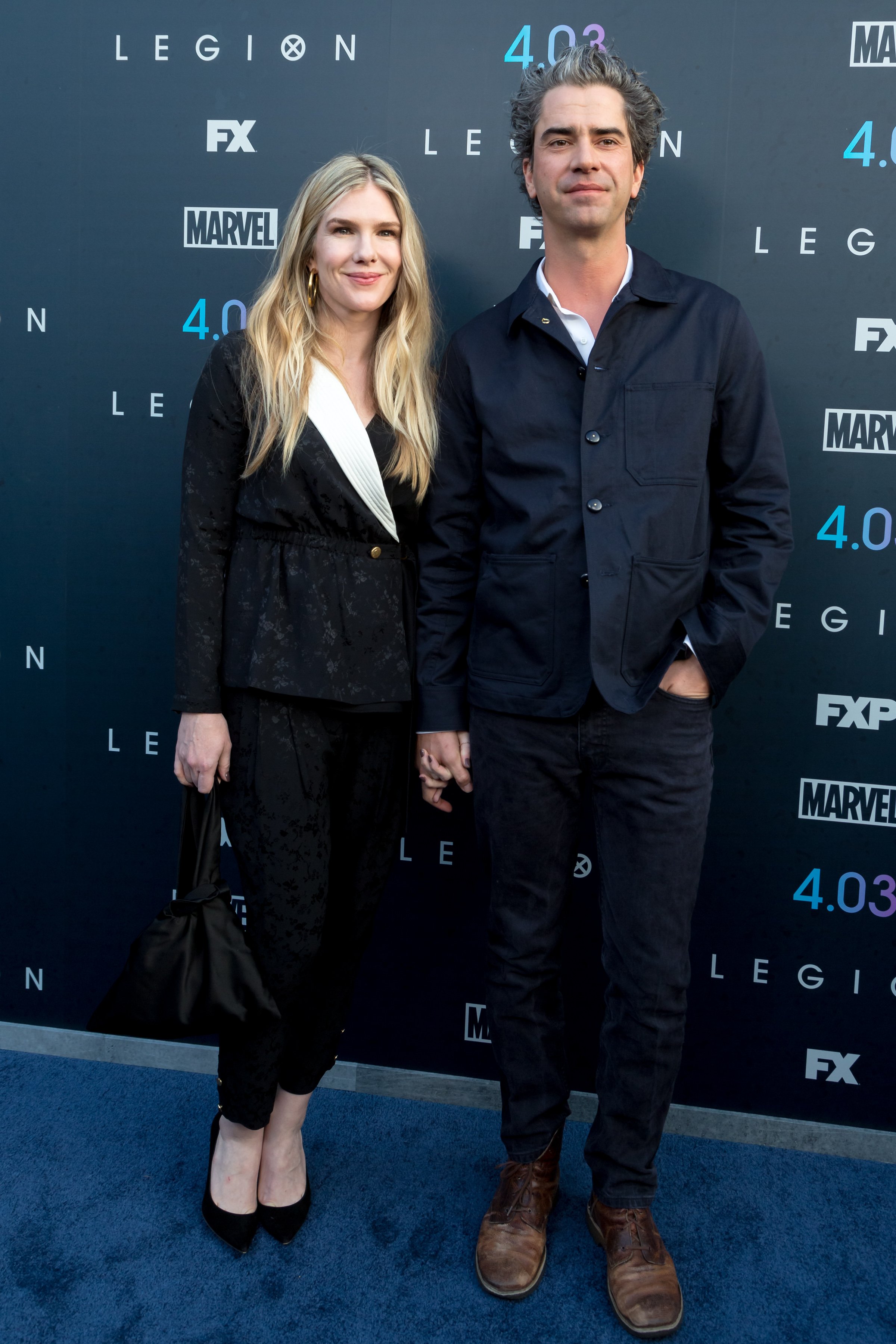 Lily Rabe and Hamish Linklater attend the "Legion" Season 2 Premiere at DGA Theater on April 2, 2018 in Los Angeles, California | Photo: GettyImages
TWO PATHS, ONE MEETING POINT
Rabe, 37, is the daughter of playwright David Rabe, and actress Jill Clayburgh, who received an Academy Award nomination for Best Actress for her work in the 1978 film "An Unmarried Woman."
The couple welcomed a daughter in March 2017 but refrained from sharing her name.
Linklater is the son of James Lincoln Cormeny and Kristin Linklater, an acting teacher who was the founder of the Shakespeare & Company drama ensemble.
While Linklater started doing Shakespeare parts at age 8, Rabe discovered she was good at acting almost by chance.
She had been studying dance for ten years and then teaching ballet for kids at a summer program when an instructor asked her to perform a monologue for a play.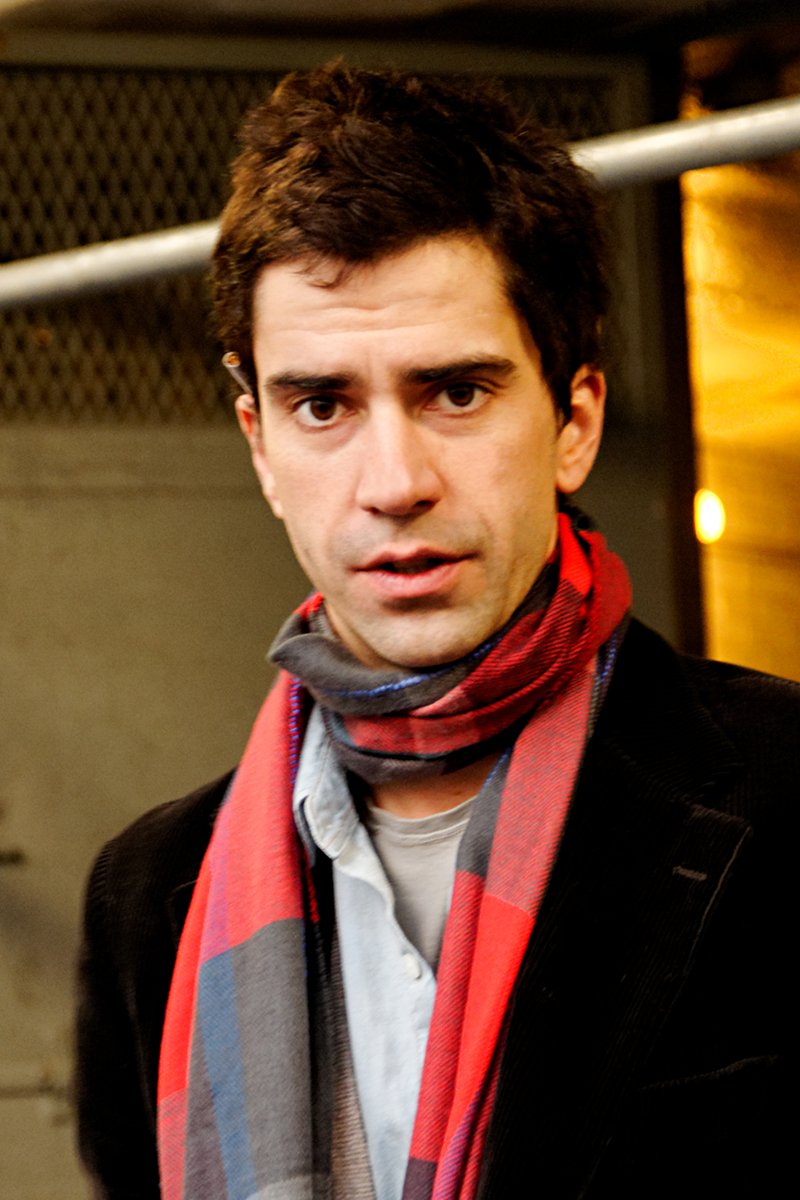 Hamish Linklater at the stage door of the John Golden Theatre after a performance of Theresa Rebeck's Seminar, 2011 | Photo: Wikimedia Commons Images
"It was that moment, performing that monologue, that made me think, 'Maybe this is what I wanna do,'" Rabe said.
Rabe went on to study acting at Northwestern University, from which she graduated in 2004, and immediately after, she started what has become a fruitful career in the theater world that, eventually, led her to find love too.
LILY RABE & HAMISH LINKLATER'S ROMANCE
Although they had met in passing in 2006—when Linklater shared the stage with Rabe's mother—it wasn't until 2010 that Rabe and Linklater had the chance to work together and spent time with each other.
They had been cast in opposite roles as Portia and Bassanio in Shakespeare in the Park production of "The Merchant of Venice." While Linklater was more than familiarized with Shakespeare, it was a first for Rabe.
"I was definitely learning on my feet," she told the New York Times in 2015. "Thinking I was going to get fired every second."
But despite her insecurities, most critics adored her performance and, those who worked with her and Linklater said there was something about their scenes together that turned the play around.
"I don't think they ever mistrusted each other," said Jesse L. Martin, who played Gratiano in the play, and continued:
"They were always wide open with each other. There's something to be said for chemistry."
At the time, Rabe and Linklater weren't dating yet. They reunited once again a year later on Broadway, on Theresa Rebeck's contemporary comedy, "Seminar."
That same year, Rabe landed her first regular character on a show as Nora Montgomery on the FX horror series "American Horror Story." Meanwhile, Linklater was finishing a run of five seasons on "The New Adventures of Old Christine."
It was in 2014, after a string of more series and plays, that Rabe and Linklater met again on the stage, this time as enemies to lovers Beatrice and Benedick in the Shakespeare in the Park production of "Much Ado About Nothing."
Although it is not known when exactly they started dating—because they prefer not to discuss their personal lives—it was around that time that Rabe began sharing pics with Linklater on social media.
MADE FOR EACH OTHER
Before meeting Rabe, Linklater married playwright Jessica Goldberg in 2002, and they had a daughter, Lucinda Rose, who must be around 12 years old now. That marriage ended in divorce.
While Rabe and Linklater don't like to discuss their relationship, people who have worked with them believe they're the perfect match, at least guided by their distinctive acting styles.
"Hamish is essentially a comedic actor who has great tragic depth," said artistic director Oskar Eustis. "Just as Lily is essentially a tragedian who has great comic chops," and added:
"There's a charge that goes between the two poles of their acting, which is thrilling to watch."
That charge is what led the pair to strive for a more profound experience whenever they're working together.
Lily Rabe and Hamish Linklater attend the LA premiere of FX's "Legion" season 3 at ArcLight Hollywood on June 13, 2019 | Photo: GettyImages
Rabe explained that unlike other couples who work together and refrain from taking work home, they don't have a problem with taking a look over a script and coming up with innovative ways to act with each other.
Actress Ismenia Mendes, who worked with the couple in "Much Ado About Nothing," recalled how they would often go to a corner on rehearsals and give each other notes.
"They trust each other so much that they take enormous risks as actors together," she explained.
EXPANDING THE FAMILY
After two years together, Rabe and Linklater surprised fans when she arrived at the 2016 Kennedy Center Honors in Washington, D.C showing off her baby bump in a pink ruffled dress.
The couple welcomed a daughter in March 2017 but refrained from sharing her name in a post that Rabe made on Instagram announced the good news.
The little girl, who's now three years old, has made sporadic appearances on her mother's Instagram feed, but Rabe has kept the toddler's face away from the spotlight to protect the privacy of her little family.
Rabe was recently cast opposite Nicole Kidman, Hugh Grant, and Donald Sutherland in HBO's upcoming drama "The Undoing." The series is set to premiere this fall.
Please fill in your e-mail so we can share with you our top stories!