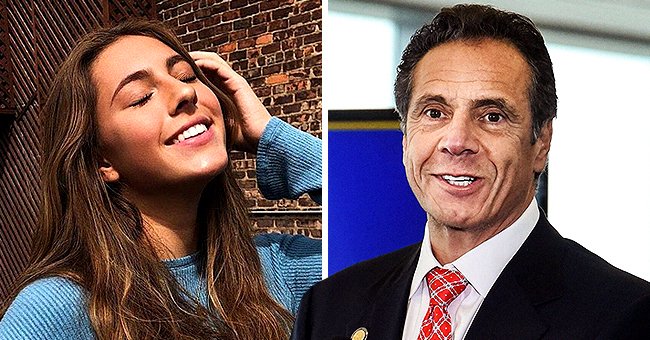 Instagram/bellavcuomo. | Getty Images.
Chris Cuomo's Daughter Bella Shares Video of Her Grandma Watching Cuomo Brothers on Air

Chris Cuomo's daughter Bella is knee-deep in the family drama as she humorously set the record straight after her dad and uncle Andrew Cuomo squabbled on CNN.
Seventeen-year-old Bella Cuomo may have sidestepped contracting the novel coronavirus from her dad, mom Cristina, and brother, but she stepped right into one of the entertaining banter sessions between dad Chris and her uncle Andrew Cuomo.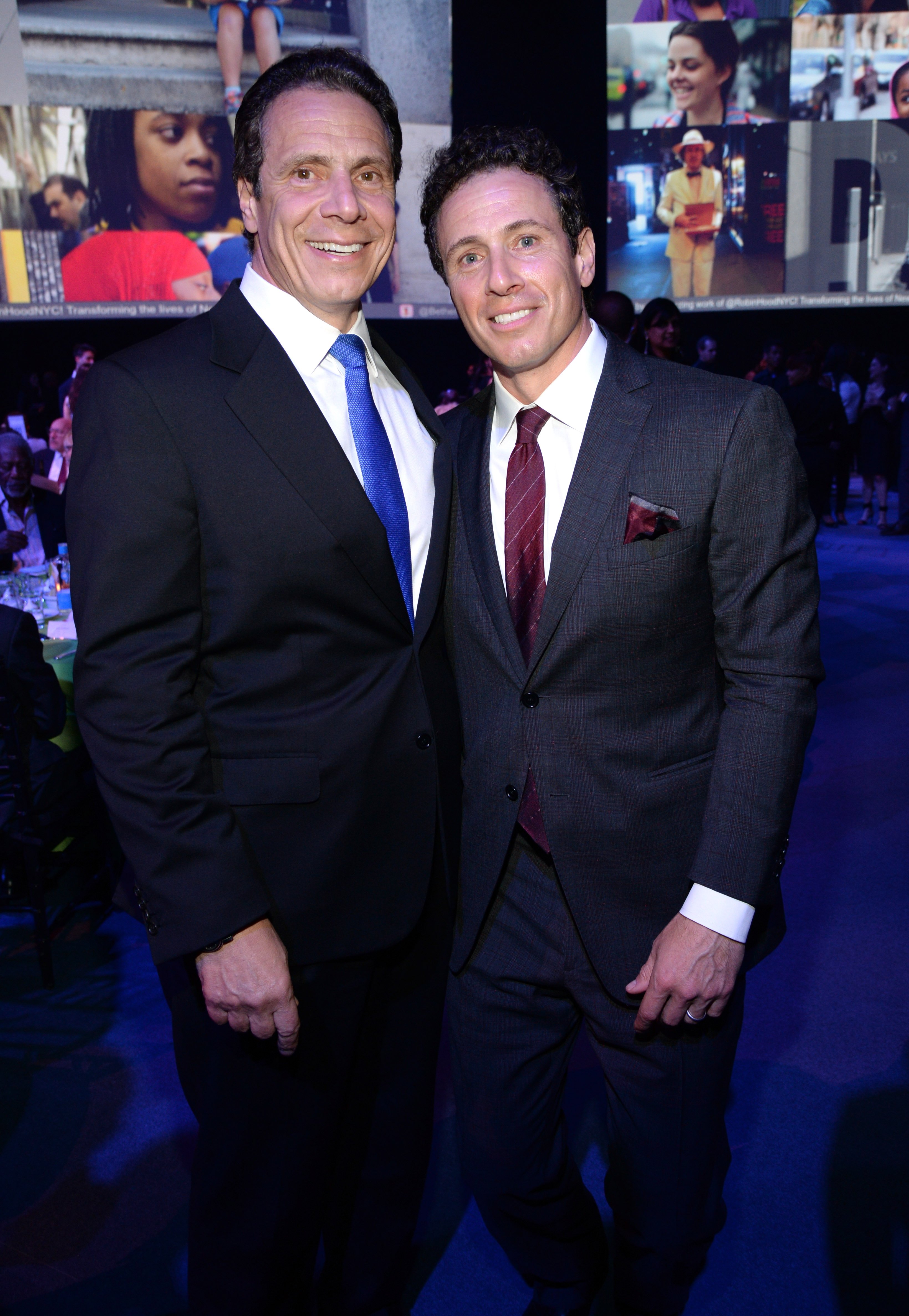 New York Governor Andrew Cuomo and Chris Cuomo attend The Robin Hood Foundation's 2015 Benefit on May 12, 2015, in New York City. | Source: Getty Images.
GETTING TO THE TRUTH
Showing off her investigative skills, Bella recorded the conversation between the two Cuomo brothers on CNN the previous evening, and she showed it to her grandmother Matilda to get to the bottom of the situation.
Andrew and Chris argued over which one of them is their mother's favorite child, and Bella filmed her grandmother watching the brotherly squabble to set the record straight.
Chris kicked off the exchange with his brother by stating that their mother asked that Andrew give her a call, alluding that Andrew has been so busy that he didn't have time to speak to the matriarch of their family.
The New York Governor shot back by stating that he did call their mother and that she called Chris her second favorite son.
GRANDMA MATILDA'S REACTION
While Grandma Cuomo nodded in agreement when Andrew stated that he did phone, she didn't quite seem agreeable about who the favorite might be. Nonetheless, Bella's video cleared up the playful argument on the spot.
With a lot of time on her hands due to quarantining at home, Bella also roped her dad into sharing his goofy side with fans in a new TikTok video.
CHRIS GETS HIS GROOVE ON
Chris clearly got his strength back after recovering from the novel coronavirus, as he shook his bonbon to a mashup of Rihanna's song "What's My Name," Kesha's "Cannibal," and "Savage" by Megan Thee Stallion.
With Chris enjoying the moment, he vigorously jiggled his backside while Bella couldn't help but laugh in the background while doing her share of the dance moves.
MOTHER'S DAY WISHES
However, jokes aside, Andrew and Chris did send their mom Matilda heartwarming messages for Mother's Day and shared their hopes in being able to reunite with her in person soon.
Both brothers shared sweet pictures with the family matriarch, and Andrew Cuomo couldn't help but post another picture of himself, Chris, and their mom, with a teasing caption to go along with it.
Touching on the subject of favoritism again, Andrew jokingly addressed his mom when he mentioned loving the picture taken with her "favorite son," and Chris.
Please fill in your e-mail so we can share with you our top stories!