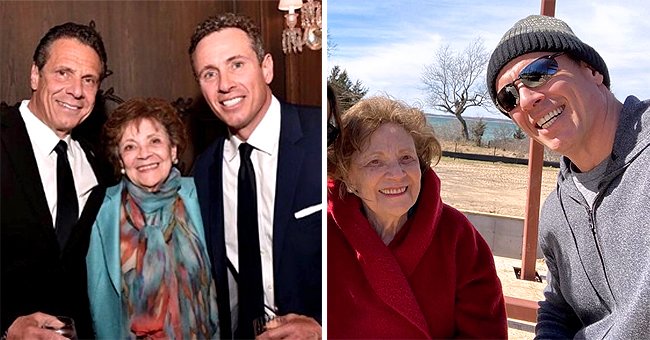 instagram.com/nygovcuomo instagram.com/chrisccuomo
Andrew and Chris Cuomo Share Photos with Their Mom Matilda on Mother's Day

Chris and Andrew Cuomo both shared photos to celebrate Mother's Day, but their posts had significant differences. One thing, however, joined the two together.
On Sunday, May 10, both Chris and Andrew Cuomo took to Instagram to celebrate their mother, Matilda. As usual, the brothers' distinct personalities stood out in words.
Chris, who hosts "Primetime with Cuomo," was much more outspoken in his Mother's Day message. Meanwhile, Andrew was a typical big brother. Their posts are found below.
CHRIS' SWEET MOTHER'S DAY POST
Chris began his, saying, "Two women have shaped me to this point more than any other influences in my life." He then went onto talk about his mother and his wife, Cristina.
The journalist revealed that it was his mom who encouraged him to get married soon after the 9/11 terror attack. She was right to do so, he noted, as Cristina has given him all he could ask for and more.
The mother of their children further helped Chris become "a better version of" himself. Not to mention, she's raising the kids to be smart and confident. "So much love and gratitude," Chris closed off the post.
MOM'S PREDICTION COMES TRUE
He included a single photo of him with his mom and wife standing in front of a site that later became their home. Interestingly enough, Matilda predicted he'd get the house, and Cristina made it happen.
As for Andrew, he shared a photo of Matilda, 90, with her two sons standing on either side of her at an event. All three were smiling, and both boys held up a glass.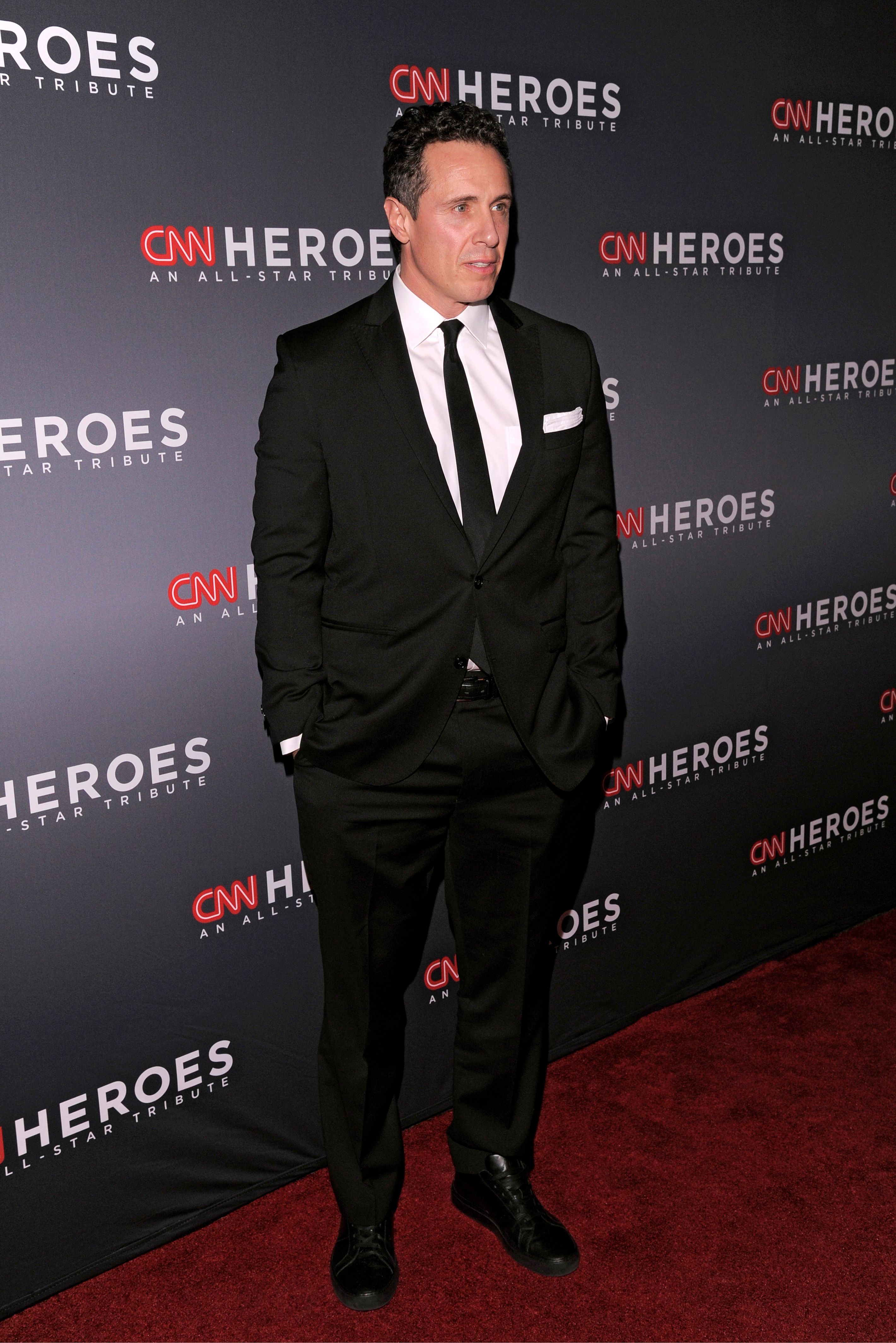 Chris Cuomo at the 12th annual CNN Heroes: An All-Star Tribute at the American Museum of Natural History in 2018 | Source: Shutterstock
ANDREW TEASES HIS BROTHER
In the caption, the New York governor wished his mom a Happy Mother's Day before adding, "Love this photo of you with your favorite son... and [Chris Cuomo]."
The siblings are continually going back and forth. However, Andrew kept the attention on his mother when he called her during his daily coronavirus briefing.
TALKING TO MOM ON SUNDAY
The governor left some heartbroken as he told his mom he loves her and was sad he couldn't be with her because of the outbreak. Currently, Andrew is quarantining with his three daughters.
Matilda, who was married to former New York governor, Mario Cuomo, doted on her son on Sunday and returned his sentiments. "I miss you, too. A lot. And your beautiful daughters," said the older woman.
MATILDA LIVES BY GOLDEN RULE
The women's activist also spoke to Elle magazine, highlighting the most important lessons she taught her sons. "It's so important to treat others as you would like to be treated," she said.
Matilda insisted that the golden rule should be practiced throughout one's lifetime. She further hopes to be able to meet up with her family very soon — without the masks.
Despite the separation caused by the pandemic, Andrew has found one silver lining in all of it. If not for what was going on, he wouldn't be spending time with his girls.
ANDREW FINDS A SILVER LINING
Last Thursday, the NY governor shared a throwback photo of him and twins, Mariah and Cara, 25, as children. He also has a 22-year-old daughter named Michaela.
A few days before, Andrew noted that the girls were "forced to come home" because of the situation. While they may not have liked it, Andrew is happy to have them around. Such a family man.
Please fill in your e-mail so we can share with you our top stories!