David & Tamela Mann – What They Are Doing Now
Gospel singers David and Tamela Mann have accomplished something seemingly impossible for most celebrities: staying married to the same person for over three decades.
There are only a few couples in Hollywood with a 30-year-long marriage under their belt. The most famous ones probably are those of Denzel and Pauletta Washington, Tom Hanks and Rita Wilson, and John Travolta and Kelly Preston.
"She was like, 'Where do I fit in? I'm going to get lost.'"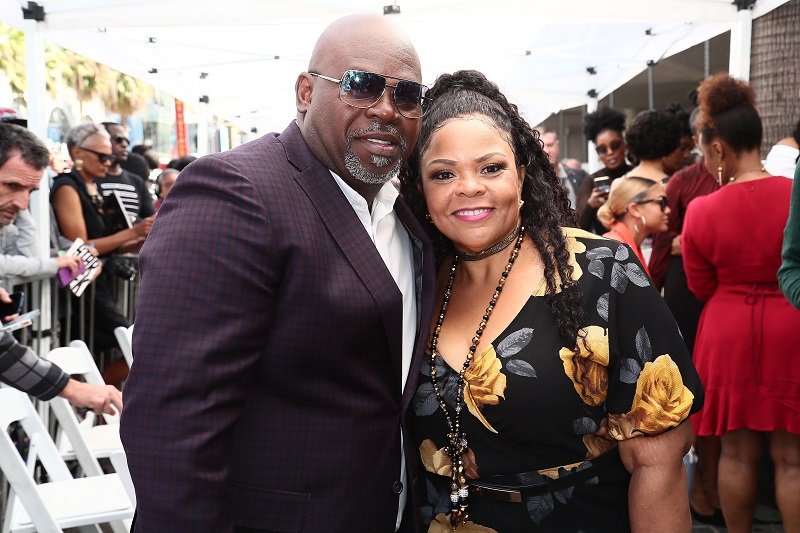 SECRETS IN DAVID AND TAMELA MANN'S MARRIAGE
The Manns know that their relationship is the exception to the rule, which is why they have been talking about the so-called secrets in their romance for years as a way to promote love and marriage.
In 2018, David and Tamela released their book "Our Secrets to Love, Marriage, and Family" as part of their "Us Against the World" project, which was made up of a tour, a CD, and the book.
As described in its Amazon description, the Manns wrote about their first encounters as teenagers, the importance of communication in a relationship, and some of the things they have been doing to keep their spark alive.
About the book, David revealed that he and his wife had been thinking about writing it since their 25th anniversary. However, they felt that the right time to release it was in 2018, probably as a way to commemorate their 30-year journey.
THEY ARE EACH OTHER'S PRIORITIES
He added that they intended to show how they have managed to stay together in an industry that "is known for divorce." According to David, one of the things that they have internalized is that they are each other's priorities.
Their romance has not always been a walk in the park, though. In fact, David has had two children outside of the duo's relationship.
With the first kid, Tamela was supportive. However, she lost her patience when David's second child came along five years into their marriage. She pointed out that she had already accepted one child but that she was not willing to do it again. David recalled:
"She was like, 'you got this baby mama to deal with and that baby mama to deal with.' And she was like, 'Where do I fit in? I'm going to get lost.'"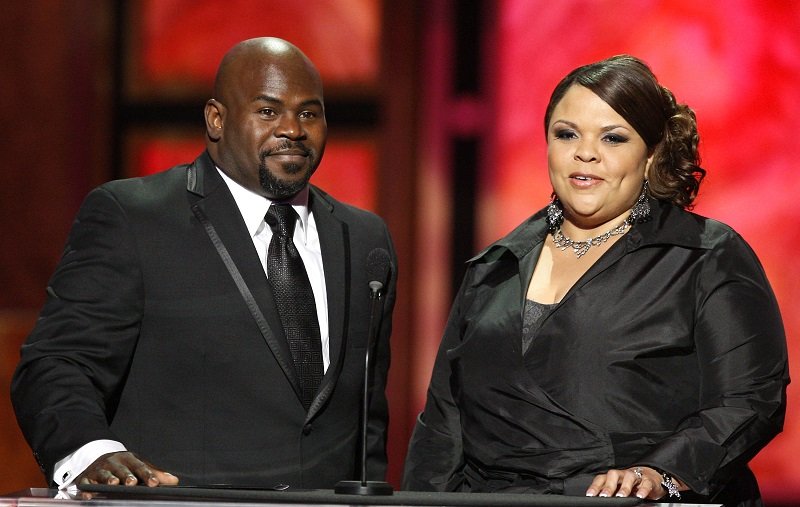 Fortunately, David convinced her that she didn't have to worry about anybody else as he would take care of her, and that's precisely what he has been doing ever since.
Nowadays, they have one of the most beautiful and strong relationships in the entertainment industry, and they show support to each other in more than one way!
LOSING WEIGHT TOGETHER
Earlier this year, David and Tamela Mann made headlines again after the actor confessed that his wife's weight loss journey inspired him to lose 15 pounds.
Tamela has been a member and ambassador of WW (formerly known as Weight Watchers) for about a year already, and she has lost over 40 pounds ever since.
Talking to Madame Noire, David admitted that he felt the need to shed some pounds for himself through her journey, especially after being diagnosed with a prediabetic condition and hypertension.
For that reason, they have spent most of their extra free time brought by the lockdown preparing healthy recipes.
So far, David has lost 15 pounds, and he made sure that he is considering shedding even more pounds. He explained:
"Depending on how I look after the first 20 pounds, my goal is to lose 30 to 45 pounds. I don't want to get too small. […] Small steps, one day at a time."
David and Tamela Mann are living examples that finding the perfect balance between work and marriage even in the entertainment industry is possible.