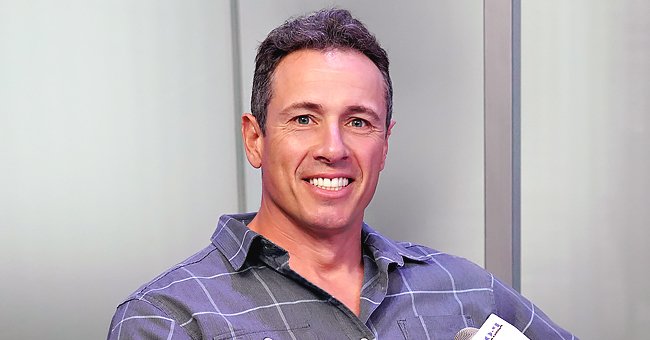 Getty Images
Chris Cuomo Thrills Fans by Dancing with His Daughter in a Funny TikTok Video

Many fans were delighted to see Chris Cuomo flaunting some dance moves in a TikTok video with his 17-year-old daughter Bella.
Recently, Bella shared a clip on the popular video-sharing social networking service. "When in doubt… dance party," she captioned the post.
Chris, 49, shimmied his way into the video before proceeding to boogie with Bella. The pair seemed to perform inside the family's home.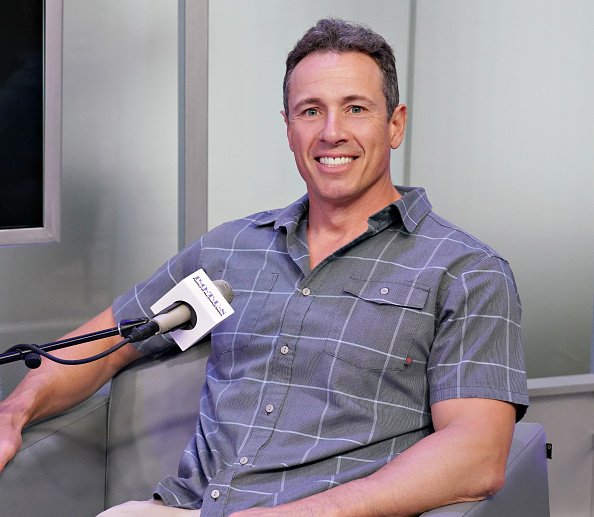 Chris Cuomo at the SiriusXM Studios on June 18, 2019 in New York City. | Photo: Getty Images
A SUPERHERO
As of this writing, the video already amassed over 86,500 likes. It has been inundated with good comments from the famous anchor's fans.
One fan called Chris his "superhero." Another fan added that the CNN anchor has been her man for years and that she's thrilled his better. Someone else wrote that Chris "said the spotlight is mine."
Chris tested positive for COVID-19 in March. His wife, Cristina Cuomo, 50, and son, Mario, 14, were also later diagnosed, as reported by Page Six.
HEAD OF THE HOUSEHOLD
They've since recovered. Cristina, however, was blasted for her approach, which incorporated bathing in water with 1/4 cup of Clorox added to it.
As reported by ET, Chris said that Bella was the leader of the family while her parents were in quarantine. The teen cared for her brother and their youngest sibling, Carolina, 10.
Chris revealed that Dr. Anthony Fauci stayed in touch with his family during their fight with the novel coronavirus disease.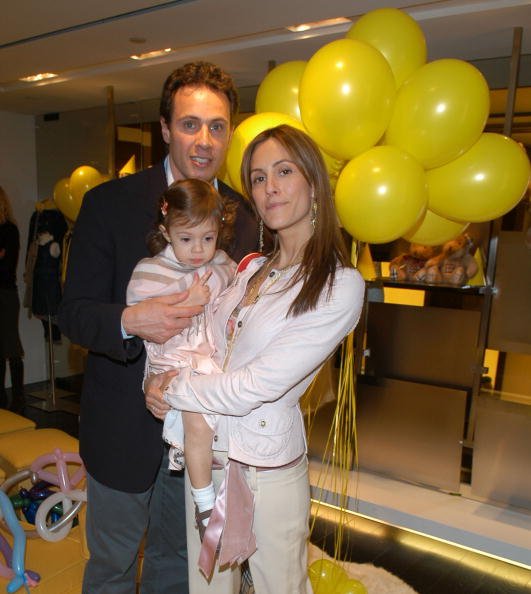 Chris Cuomo, Bella Cuomo, and Cristina Greeven Cuomo on March 17, 2005. | Photo: Getty Images
LONG-TIME FRIEND
Earlier this month, Chris revealed that Dr. Anthony Fauci stayed in touch with his family during their fight with the novel coronavirus disease, according to PEOPLE.
Anthony is the director of the National Institute of Allergy and Infectious Diseases. He's also the key member of President Donald Trump's COVID-19 task force.
He joined Chris for a recent episode of "Cuomo Prime Time," where the host expressed gratitude toward the doctor for continually monitoring his family.
"I have spoken to you, almost without exception, every day," said Chris. "And you have been calling me out of personal concern to make sure that I'm ok, that my wife was ok, my son was ok."
Chris and Anthony are long-lasting companions. The doctor said that he's known Chris since he was almost a child.
"The fact is, you were going through some difficult times," said Anthony. "I cared about you, but I was worried about you. That's the reason why I kept calling."
Meanwhile, Chris offered his haircutting services to his colleague, Anderson Cooper, when he found out about Cooper's bald spot in April.
Chris said Anderson's hairstyle will be the talk of the town. The anchor said that the cut will be named as "The Coop" cut.
Please fill in your e-mail so we can share with you our top stories!