Magic Johnson Loves His Daughter Elisa's Sassy Quarantine Bob Haircut
Former LA Lakers star and basketball legend, Magic Johnson, reacted on his Instagram page after his daughter, Elisa Johnson's new hairdo, was labeled a  slam dunk.
The COVID-19 pandemic caused many public places to be locked down, including spas and salons, as a measure to control the spread of the deadly virus. 
This development meant that many people had to style their hair, do their manicure and pedicure, among other things themselves. Elisa Johnson, daughter of NBA legend, Magic Johnson, is among this category of people. 
In a recent post on her Instagram page, she shared a lovely picture of herself, flaunting her newly styled bob, which she made by herself, and captioned it, "Me featuring my DIY bob." 
The post generated many comments, with most people commending her new look. Even an online publication was intrigued by the hairdo and tagged it as a slam dunk. Responding to the magazine, Magic Johnson agreed with their description of his daughter, writing: 
"My beautiful daughter Elisa looks great with her new haircut."
Elisa replied to her father's post, thanking him for his comments, and adding three red heart emojis. Magic Johnson's reactionary post came after "The Blast," published a news article that likened Elisa's hair to a slam dunk. 
In the article dated May 11, the publication was awed by Elisa's beauty and lovely hair and stated that she looked impressive in her new look. They also added that she was a master with the scissors.
The beauty added that she had been afraid to show the scars and was insecure about her looks...
Elisa was in the news sometime last year after she narrowly escaped a home invasion in San Fernando Valley that left her with some stomach scars.
Four months after the invasion, she opened up about the experience for the first time, sharing her scars with the world, and describing how she felt. Elisa wrote: 
"As women, we tend to be very hard on ourselves. Months ago, I escaped from a home invasion, and in the process, I was left with intense scarring on my stomach."
The beauty added that she had been afraid to show the scars and was insecure about her looks, but realized that they are part of her journey and told the story of who she was. She concluded by saying that she loved her body and was proud to be where she was. 
Elisa's parents, Magic Johnson and Cookie Johnson, have been married since 1991, and are parents to three adorable kids, Elisa, Andre, and EJ Johnson.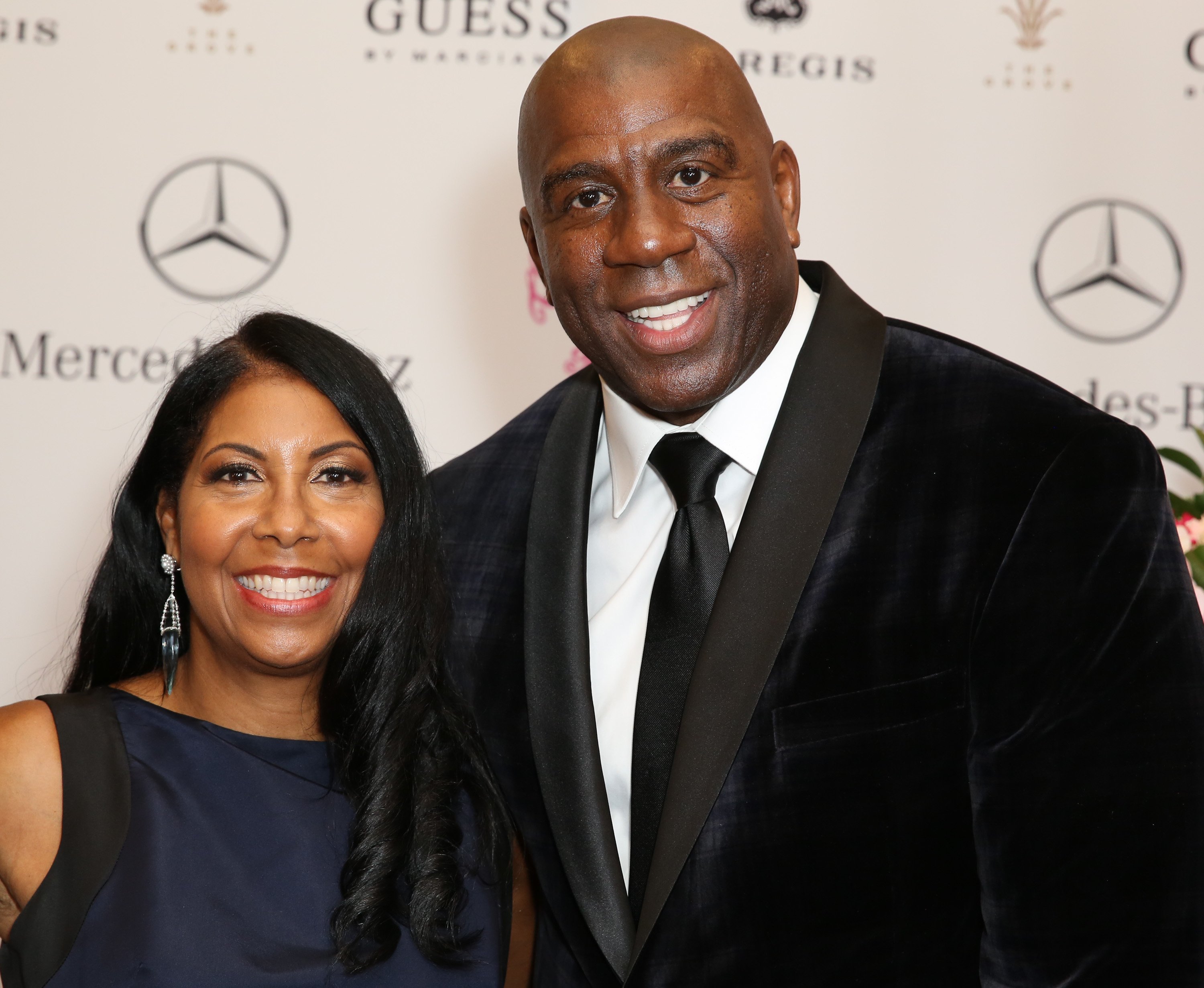 The couple are both 60 years of age and celebrated their birthday together in 2019, with a lavish Soirée in St. Tropes, which had A-List celebrities like Jennifer Lopez and Angela Bassett in attendance. 
The basketball legend shared several pictures and videos from the celebration, including one in which he and his wife video dancing in front of the DJ Booth, while people cheered them on.