Meet Candace Cameron Bure's Husband Valeri and Their 3 Kids
All about "Full House" star, Candace Cameron Bure's husband, Valeri Bure, with whom she has a long-lasting union and three kids.
Candace Cameron Bure has achieved a lot as an actress, but that's not the only blooming part of her life. The 44-year-old actress has a lovely family. It all began when she met her husband, former professional hockey player Valeri Bure at a charity hockey game.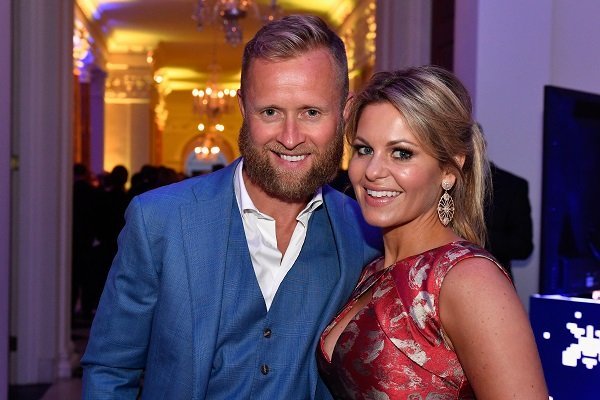 Candace was introduced to Valeri, who had just arrived from Russia at the time by her TV dad, David Coulier. The actress dated Valeri for two years before they tied the knot on June 22nd, 1996.
The couple who have been married for over twenty years is still going strong. Candace shared the secret to her long-lasting union with Bure while talking to PEOPLE in 2018:
"... It's the Bible. You know, when there are arguments or ... it's always like, 'Well, let's just go back to the Bible."
Apart from getting guidance from the Bible, the couple also keeps their marriage alive by sticking to their defined roles within the home. For Candace, her husband is the man and the head of their household while she enjoys being the heart.
This does not mean that Cameron has no say in the decisions that affect their life as a family, but she trusts Valeri to make a good choice for the family when they are not on the same page.
The actress also makes sure that she is family-oriented. Mr. and Mrs. Bure have three kids: Natasha, Lev, and Maskim. She took a break from her career to raise her lovely children because family comes first for Cameron. She spoke about her choice during an interview with Us Weekly:
"I wanted to be a stay-at-home mom while my husband played hockey. I love the industry, but work is work. It can stop"
Natasha Bure, who the couple welcomed in August 1998, is their oldest child. Natasha looks just like her mum and is already following in her footsteps as she already made her acting debut with a movie titled "Faith, Hope & Love."
Their second child is Lev Bure, who was born in February 2000. Lev has chosen a career in hockey, just like his father did. He kicked off his career with a junior hockey team, Odessa Jackalope.
The youngest of their three kids is Maksim Bure, who plays hockey just like his father and brother. Valeri has now retired from hockey and is now a winery owner. Even though the two are sure to be occupied with all the things they have to do, they always manage to make time for their kids.