La La Anthony Says Son Kiyan Carmelo Is Her Best Friend as They Dance Together in a Video
Actress La La Anthony took to Instagram to share a heartwarming video of herself and her son, Kiyan, dancing together while having some quality time.
La La Anthony took to her Instagram, on Mother's Day, to share an adorable video of herself and her son, Kiyan. In the video, the two had transformed into something short of dancing professionals. The actress captioned:
"I've been blessed to have a son and a best friend all wrapped in one. Forever grateful that God put us together."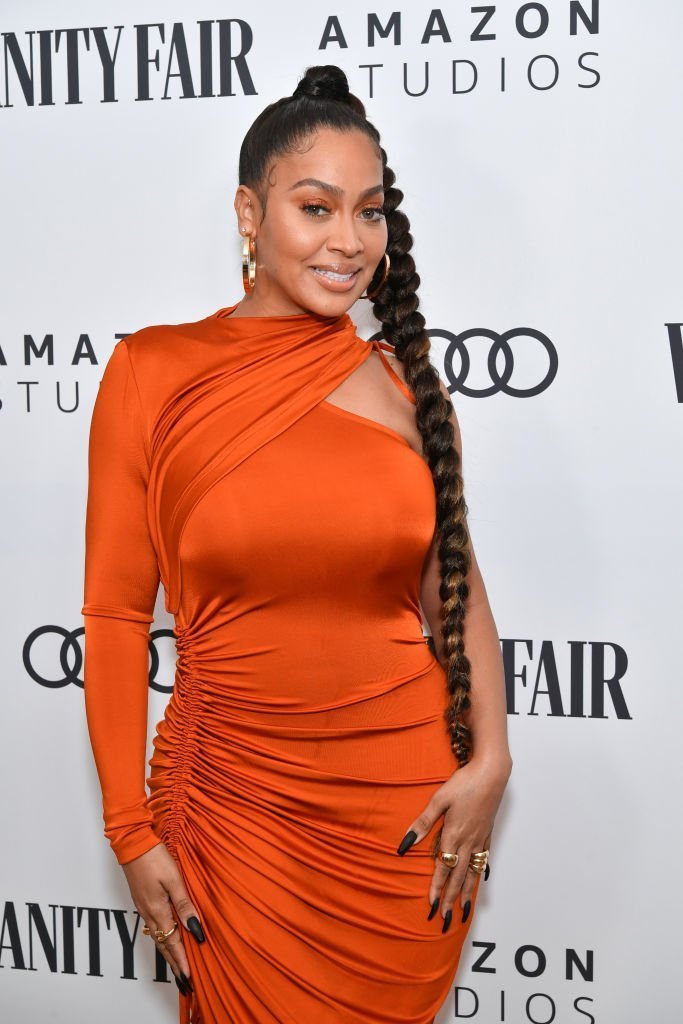 Her caption continued, adding that the La La-and-Kiyan power duo was a match that could only have been made in heaven. In the video, the pair had been busting out their cool moves to Pop Smoke's hit song, "Dior."
La La was dressed in a co-ordinated white and gray hoodie and sweatpants ensemble with her feet covered in sneakers. Kiyan, on the other hand, was energetically dancing and wearing a red jacket and blue pants with just socks on his feet.
The actress looked more than happy just spending the quality time with her son and concluded her caption wishing other moms a happy Mother's Day and sending them lots of love.
La La knew they were doing a great job at being Kiyan's parents.
Anthony shares her son with a famous NBA player, Carmelo Anthony. While Carmelo has been dominating the basketball scene, it's his wife, La La, that has been dominating the pop culture scene for quite a while.
In 2017, La La and Carmelo were reported to have taken a break and were going through a rough patch in their relationship. Details of the state of their marriage were not clearly defined until 2019 when the actress' representative opened up. They said:
"As La La and Carmelo have been living apart for quite some time, La La is proceeding with legal discussions..."
They added that despite what was going on between his parents, Kiyan would remain loved and cared for. Despite the separation between her and Carmelo, La La knew they were doing a great job at being Kiyan's parents.
He had even taken up a particular interest in his father's sport. La La once opened up about how she was coping with being a mom. Adjusting to Kiyan becoming a teenager was as daunting as it was as interesting. 
At 13, she said, he was already displaying the typical behavior that teenagers magically attained as they entered the age bracket. She admitted that Kiyan had started instructing her not to pick him up at school or post their "dorky" pictures together.
Despite the confusing typical teenage boy attitude Kiyan was exhibiting, the "Think Like A Man" star admitted that her son was a good boy. She did not worry much about him, but she did worry about other kids and their influence on her son.
The ups and downs of raising a child are not strange to La La, and the grey days are usually silver-lined by beautiful moments such as a sweet dancing session to cherish.