Andrew Cuomo and His Daughter Sleep during Their Flight to Office in a Sweet Photo
Amid the ongoing COVID-19 pandemic, New York Governor, Andrew Cuomo shared a photo which featured he and his daughter as they both slept. The father-daughter duo looked really exhausted!
With New York being the epicenter of the novel coronavirus cases in the United States, it comes as no surprise that Governor Andrew Cuomo is stressed out.
In a recent photo shared on the governor's official Instagram page, Cuomo was pictured with one of his daughters while the father-daughter duo slept during a flight.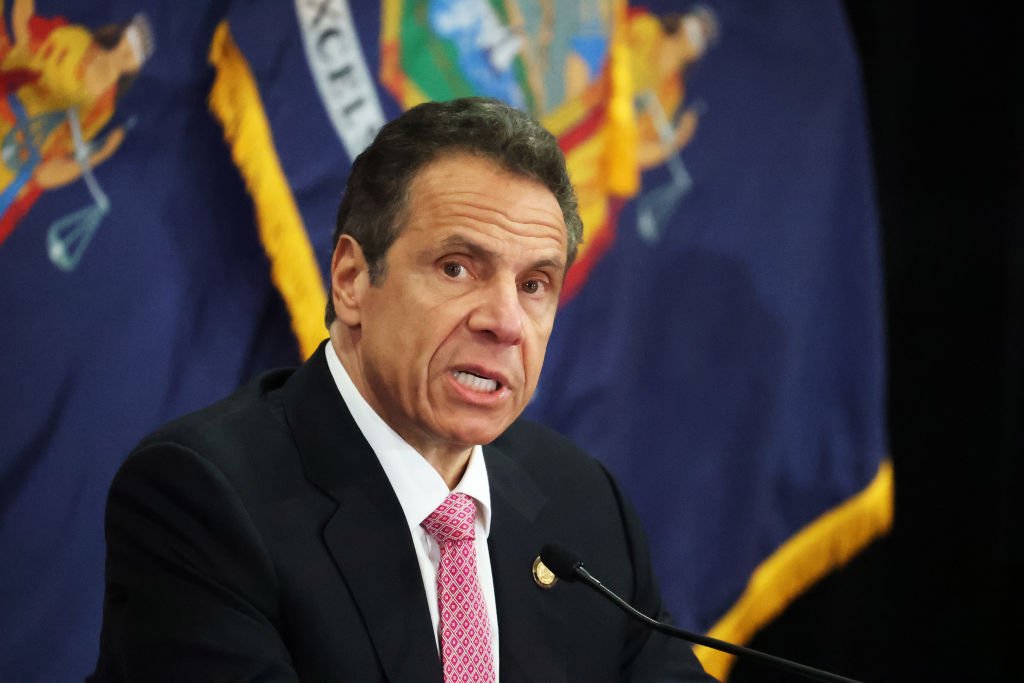 The picture saw a sleeping Andrew and his daughter sitting next to each other as the young girl rested her head against her father's shoulder. While Andrew was formally dressed in a suit, his baby girl was dressed in a casual outfit, unlike her father.
In the caption, the governor revealed that they were on their way back to his office after his daily coronavirus briefing with the press. The caption read:
"Headed back to the office after yesterday's briefing. After 75 days, this is what sleep looks like…"
The picture of the seemingly tired governor garnered several reactions from fans and followers who took to the comment section to leave their messages.
One user wrote: "Do as much self-care as you can, Governor Cuomo and be safe!" while another commented: "Thank you for leading us fearlessly through this storm. You are our beacon. We love you, Governor Cuomo!!!". Many other users also thanked the politician for his efforts amid the ongoing COVID-19 pandemic.
Although Andrew is a busy political figure, the doting father still makes time for his three daughters, whom he shares with his ex-wife, Kerry Kennedy.
Back in April, the 62-year-old governor gave advice to dads on how to respond when asked to give an opinion about their daughter's boyfriends. He stated:
"Advice to fathers: The answer to what you think of the boyfriend is always, 'I like the boyfriend.' Always."
The father of three continued and added that if dads admitted to not liking their daughter's boyfriends, it would trigger a syndrome he identified as "Natural Defiance Syndrome." (NDS)
According to Cuomo, NDS is a psychological condition that would make a daughter like her boyfriend more if he happens to be opposed by her father.
Interestingly, all of Andrew's daughters are Ivy League graduates, with two of them graduating from Brown University and the last from Harvard.
Cuomo is father to twins, Mariah and Cara, who are aged 25 and the youngest of the trio, Michaela, 23. Apart from being all Ivy league graduates, these three sisters also share a love for non-profit causes.