Reagan Gomez-Preston's 20-Year Marriage to Husband DeWayne 'Prince Syc' Turrentine
Reagan Gomez-Preston is a successful actress, a loving mom to two children, and a wife to DeWayne Turrentine. Here's a look at her life and career.
Reagan Gomez-Preston and DeWayne Turrentine fell in love at a young age and grew up to have a family before the public's eyes.
Despite having responsibilities to each other and their children, the couple was able to work hard and succeed in their respective careers.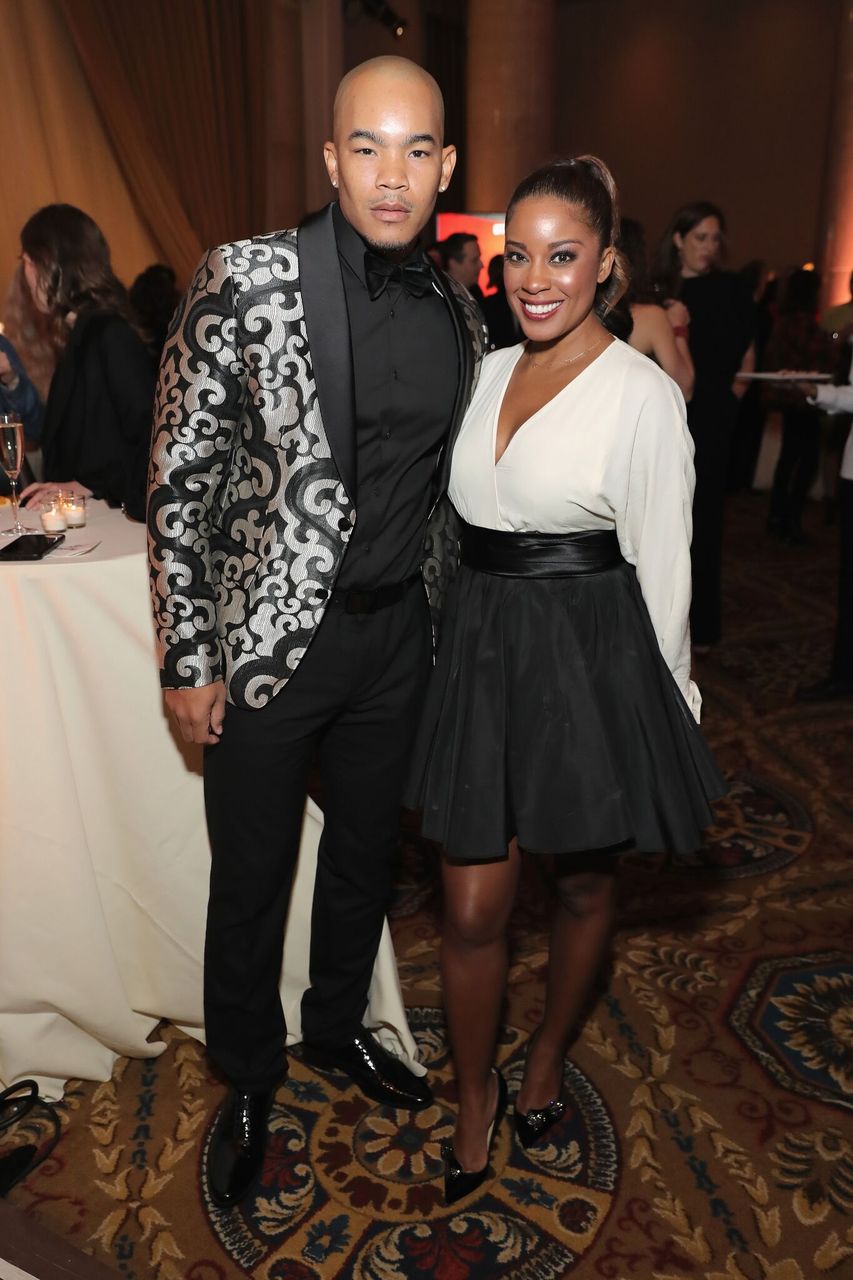 YOUNG LOVE
Gomez-Preston and Turrentine were only teenagers when they decided to tie the knot. The actress was 19 years old, while her husband was a year younger, yet that never stopped them from committing to a lifetime together.
Their love story began when Gomez-Preston was on "The Parent' Hood," and Turrentine was pursuing his modeling career.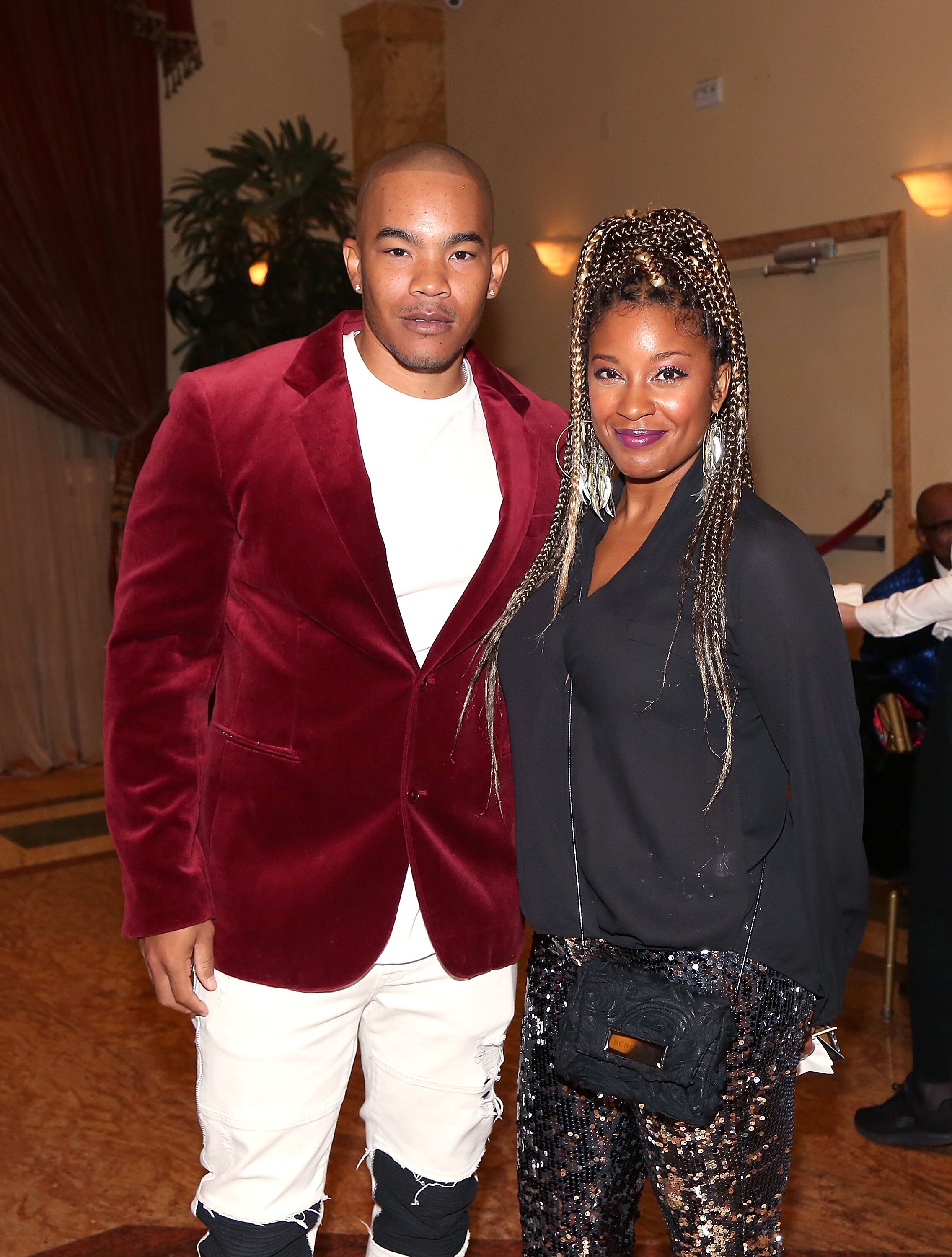 Over a decade after the show ended, each star followed their own career paths, with some leaving the limelight to work behind the screen.
While many would have thought that their young love wouldn't last long, the couple proved that their bond was for a lifetime as they celebrated 20 years together in 2019.
"Nov. 1999, we drove your Escalade to Laughlin, NV, to get married, bumpin the Chronic 2000 the whole way," Gomez-Preston recalled. "We got to the casino & had to wait for our mothers to catch up."
In her anniversary post, Turrentine wrote a sweet comment that read: "God really loves me, for He gave me the most beautiful/wonderful person and chose her to be my lifetime partner." He added:
"I searched all the dictionaries to find the meaning of life and found nothing. But when I looked into your eyes, I found everything."
They had been dating for four years when they decided to tie the knot and now have two beautiful children together, Scarlett and Tyger.
ADVICE ON MARRIAGE
Despite hearing several unsolicited opinions about their union, the pair lasted long as husband and wife and focused on their family.
When asked about the secret to their long-lasting marriage, "The Cleveland Show" star shared that it is best to "keep people out of your business." She added:
"Sometimes, women or guys want to listen to their friends over their spouse. No, you keep people out of your business, and you work on it yourselves."
Gomez-Preston believes that, while sharing with close friends is alright, there is always a limit on how much to share. Some things are meant to be private between husband and wife.
TALKING ABOUT MOTHERHOOD
In one of her vlogs on YouTube, the mother-of-two opened up about her journey to motherhood, which taught her the most significant lessons in life.
In the beginning, the actress felt nervous about being responsible for human life and raising her child, but she eventually learned to love being a mom.
"They make me wanna be the best person that I can be," Gomez-Preston shared. Although she knows making mistakes is inevitable, she tries to be the best mother she can be.
Another thing she loves about motherhood is watching her kids grow up to become their individual selves and have their own minds.
GOMEZ-PRESTON'S CAREER
The actress is most recognized for her role on the '90s show "The Parent' Hood," although she also took part in "Jerry Maguire," "Surviving," "Queen Sugar," "Steven Universe," and "Almost Home," as an actress and writer.
"The Parent' Hood" aired for five seasons from 1995 to1999, starring Curtis Williams, Ashli Adams, Kenn Blank, Tyrone Dorzell, and Gomez-Preston.
Over a decade after the show ended, each star followed their own career paths, with some leaving the limelight to work behind the screen.
Among them are Blank, who pursued a job as a cinematographer, director, and editor, and Williams, who tried out a career as a rapper.