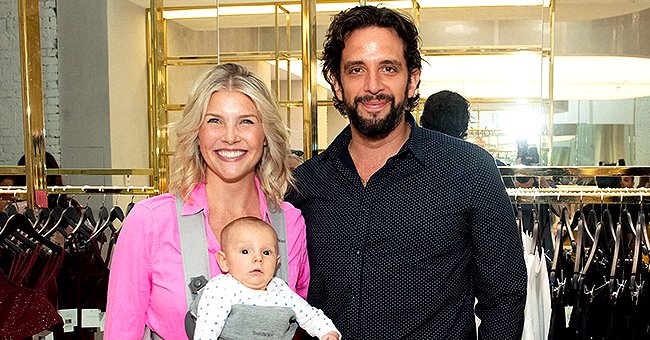 Getty Images.
'Blue Bloods' Star Nick Cordero Reportedly Continues to Deal with Lingering Lung Infection

Broadway star Nick Cordero faces a "lingering infection" in his lung as a part of his long and tenacious battle against COVID-19, as his wife Amanda Kloots gave an update about his health.
Nick Cordero's medical condition is improving, and his wife Amanda Kloots is eager to get her husband off the ventilator, but first, doctors would have to deal with residual infection from the time Nick's body went into septic shock.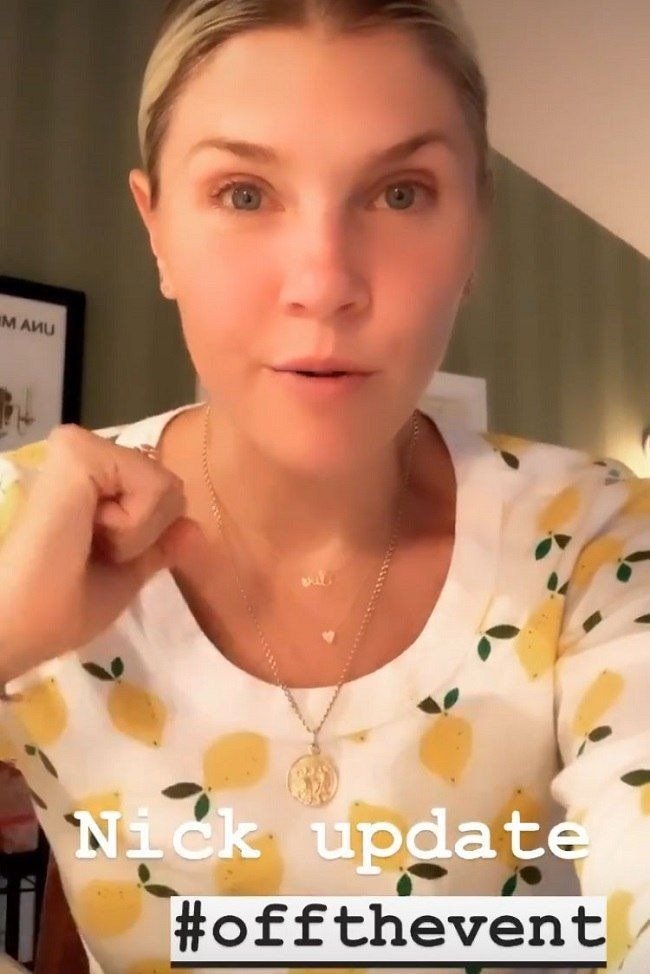 Amanda Kloots posts update on her husband Nick Cordero's health after he woke up from the medically induced coma. | Source: InstagramStories/amandakloots
THE LATEST HURDLE
"We are still dealing with this lingering infection in Nick's lung," Amanda said. "They are doing everything they can to clean it out every day, but it's just not getting better."
Determined to keep a positive mindset and not giving up on Nick, Amanda said that doctors would be able to "lower his vent settings" once the antibiotics and the daily cleaning clear the infection, so Nick can start "breathing on his own."
DOCTORS ARE OPTIMISTIC
Even though it's still a while off, Amanda excitedly shared that doctors see "no reason why we can't get this infection to go away" - a day she will fight for until it happens, as she added:
"We're not giving up. Nobody is giving up. This infection is gonna go away and he is gonna get off that ventilator.
NICK'S BEEN THROUGH SO MUCH
The 41-year-old just made it through a harrowing period since late March that saw him require emergency surgery, lose a leg, and waking up from spending more than a month in a medically induced coma after contracting the novel coronavirus.
Nick's wife Amanda had been documenting his journey will followers on social media, and even Sylvester Stallone reached out with a video of well-wishes. Since Nick woke up, Amanda shared that he is making "good progress" mentally while slowly but surely getting better every day.
ENCOURAGEMENT 'ROCKY' STYLE
In the video Sylvester sent Nick the day after he woke up from the coma, the movie star called him the "eye of the tiger" since he used his will and talent to make a name for himself, and wished him a speedy recovery.
Amanda first started documenting Nick's journey on April 1, and the actor had spent over 40 days in the Intensive Care Unit since arriving at the hospital's emergency room late in March.
BEST MOTHER'S DAY EVER
When Nick Cordero responded to commands for the first time on Mother's Day, it overwhelmed Amanda with joy and renewed hope.
Even though Nick is still in the early stages of recovery, his ability to respond to is a good sign, and it became the best Mother's Day gift ever when Nick could respond to her verbal commands.
Please fill in your e-mail so we can share with you our top stories!