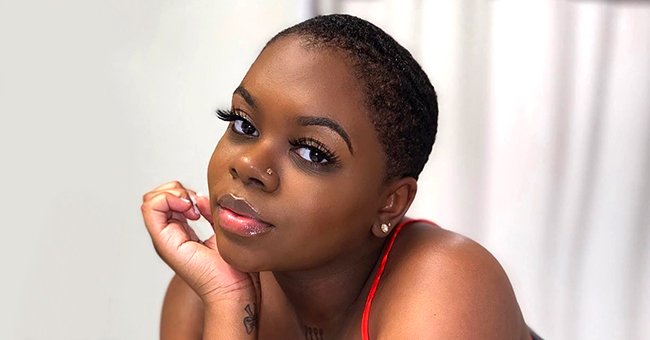 Instagram/princessbroadus
Snoop Dogg's Daughter Princess Broadus Poses in Chic Grey Swimsuit in a Pool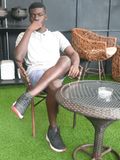 The daughter of legendary rapper, Snoop Dogg, Cori Broadus takes to Instagram to share a gorgeous photo of herself in revealing grey swimsuit in a scenic environment.
Cori Broadus, the daughter of famous Westcoast rapper and media personality, Snoop Dogg, shared a stunning picture of herself having a relaxing swim in a grey swimsuit with a daring neckline and a dainty gold necklace. Captioning the beautiful snapshot, Cori wrote:
"Brought the waves to the beach."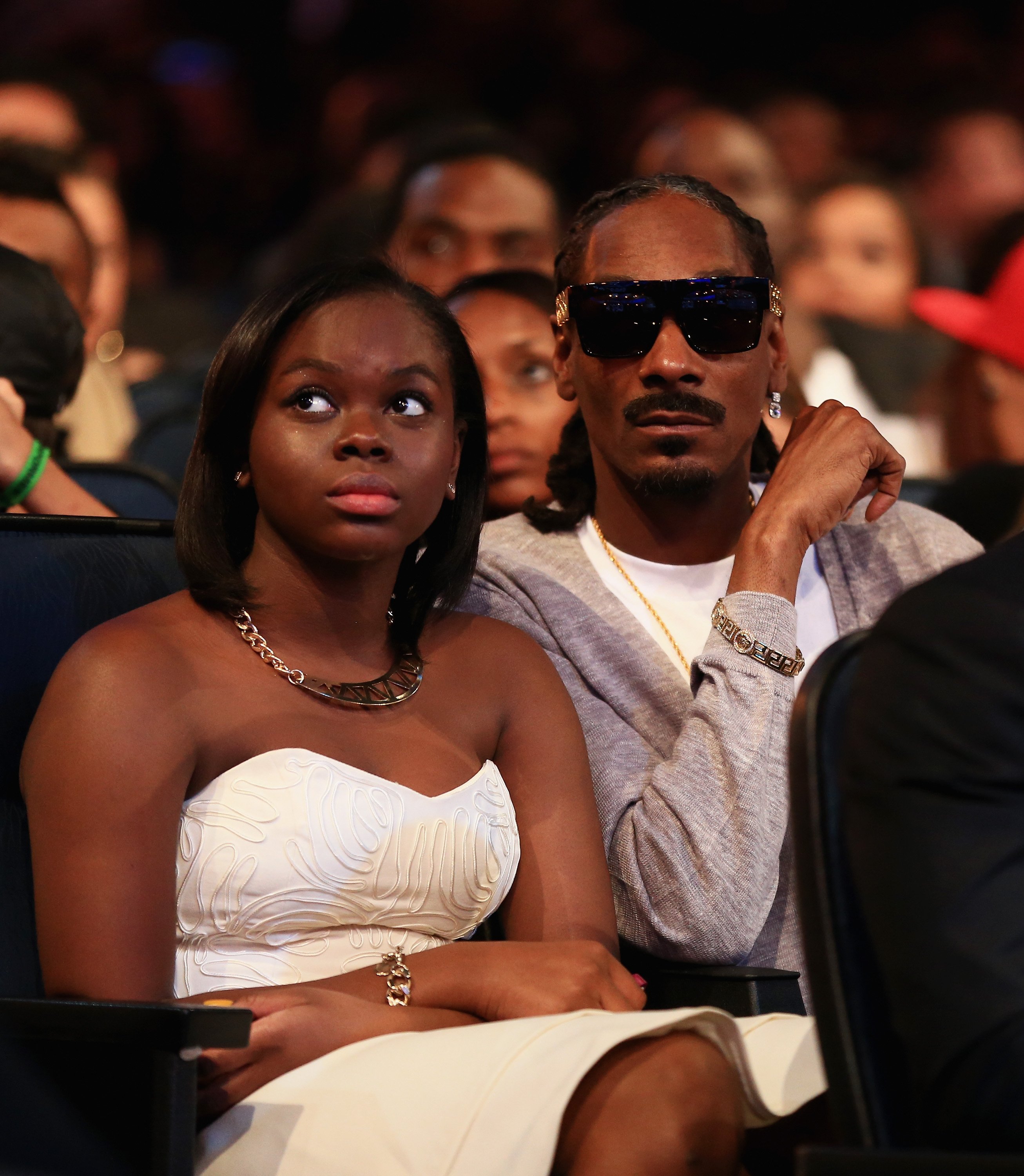 Snoop Dogg & Cori Broadus and her dad, Snoop Dogg at the BET AWARDS on June 29, 2014. | Photo: Getty Images
Cori was standing in clear blue waters in a scenic natural pool. Princess was sporting a short haircut that showed off neatly done waves that rippled across her head. Standing in the warm sun and the tropical scenery, Cori's face lit up with a vibrant smile as she stared into the crystal clear water in front of her.
She also took to her Instagram story to share a clearer view of the aesthetic pool surrounded by natural rocks in which she had been standing in, showing off the peaceful environment she was enjoying.
Princess Cori comes from a home full of love and support.
In February, Cori showed that she was comfortable in her body and showed off her curvy figure when she posted a racy photo of herself in black swimwear. The pictures proved to her fans and followers that she had changed and grown so much since her preteen days on her father's reality show.
Growing up in the public eye as a curvy black girl had been challenging for Cori. In 2016 and 2017, she did a lot of "glowing up" coming into a sort of acceptance with the beauty in her body and skin. In a now-deleted 2018 post, Cori took a bold step by cutting off her hair and said:
"Don't be afraid to try new things. My growth is reallllll."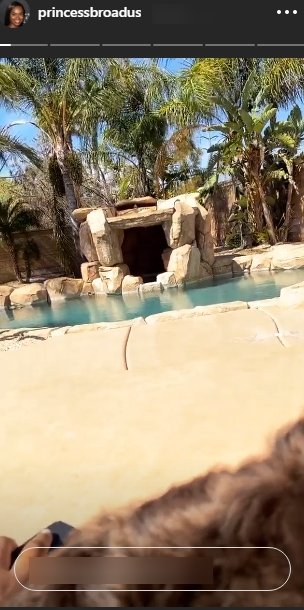 Cori broadus showing a resort and a pool on her Instagram story. | Photo: Instagram/princessbroadus
The inspirational advice to women who were struggling with their images was well appreciated in the virtual safe space that she had created for herself and others by sharing her experience.
Cori has always had her identity tagged with her father's. Being the daughter of the "Doggfather" emcee rapper would have its perks and disadvantages, but that has not changed the fact that she comes from a home full of love and support.
Her parents, Snoop and Shante Taylor, have been married for over two decades. The legendary rapper tied the knot with his high school sweetheart back in '97 and did not look back ever since except for one brief glitch in 2004.
The couple had gone through some challenging times, and in 2004, the last straw almost blew out the camel's back when they both decided they could not be together anymore.
After almost going through with the divorce filed by Snoop, they found love again and renewed their vows four years later in 2008. Cori's undeniable confidence and happiness come from her loving and supportive family.
Please fill in your e-mail so we can share with you our top stories!