Snoop Dogg and His Wife Shante Look Adorable Together in a New Photo
Star rapper Snoop Dogg showed off an enchanting throwback photo of him and his longtime spouse, Shante Broadus, in a sweet post.
Snoop Dogg warmed his Instagram timeline with a lovely post of him and his wife, Shante Broadus, where they shared an intimate moment. The couple looked all glammed up at what looked like an outing as they posed for the camera.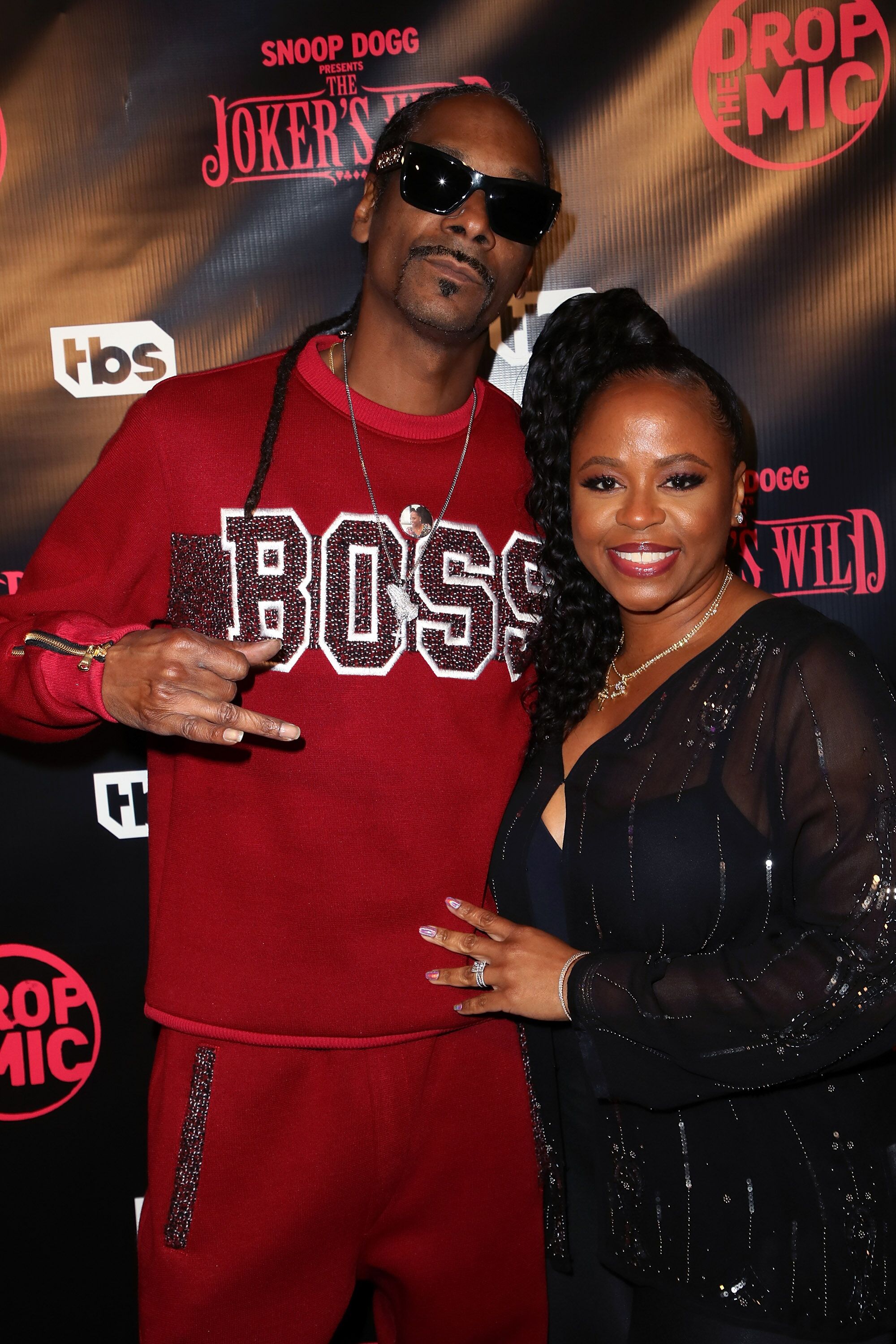 SNOOP DOGG AND WIFEY 
Shante looked gorgeous as she rocked her signature cornrows. The media mogul dressed up in a pair of jean trousers and a shiny black jacket which she draped over a pink camisole. Her spouse rocked an animated jacket, a pair of grey pants, and a big chain. 
In his caption, the media personality communicated his feelings with a series of love-struck emojis, a blue heart, and a "bomb" emoji. Fans were delighted with the post as they gushed over the couple. Some supporters even tagged them "couple goals!"
CONTROVERSIES ABOUT SNOOP DOGG
Recently, the "Tha Doggfather" crooner got entwined in a fresh controversy with internet sensation, Celina Powell, who released a clip of her sexual activity with the music mogul. Powell took to her "Onlyfans" account, where she charged fans $29.25 to get access to the video. 
His words were a form of encouragement which fans were grateful for.
Powell also shared footage of other rappers like Teksahi 69 and DJ Akademiks. She took to her Instagram story, where she publicly announced the controversial videos to her followers. Moments after this, Snoop Dogg deactivated his Instagram page.
SHANTE'S RESPONSE 
In time past, the rap icon has had several cheating scandals, and allegations levied against him, and this might have prompted Shante's response, which more or less sounded like resignation.
Amid the fresh sexual allegations, the mom-of-three took to her Instagram page, where she threw subtle shades at her high-school sweetheart. On her timeline, the 48-years-old socialite put up a sign that read:
"Don't ask me for relationship advice cuz I took the [expletive] back 81 times."
LET IT GO!
Despite the scandalous clips released by Celina Powell, it seems the Broadus family have chosen to move past it and perhaps "let it go!"
In a new Instagram video, the "Drop It Like It's Hot" vocalist shared a new mantra with fans as he listened to "Let It Go" from Disney's "Frozen."
The rapper said in the video, "I'm just sitting in my car listening to 'Let It Go.'" He continued by saying, "Let it go. We'll be outside soon." 
His words were a form of encouragement which fans were grateful for as they put up different appreciation posts. A fan referred to Snoop as "the hero we need," on Twitter.