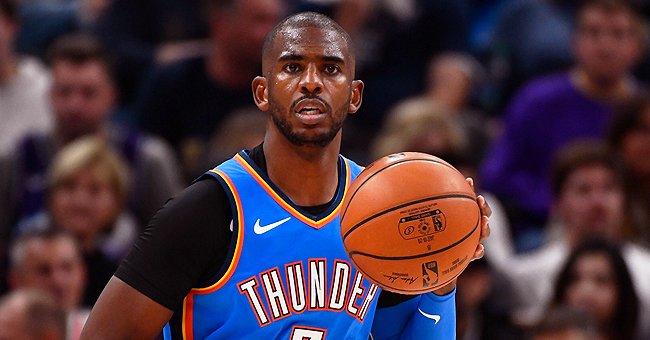 Getty Images
NBA's Chris Paul Trains Son Chris Jr to Play Basketball during Quarantine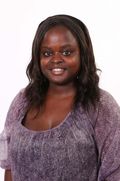 NBA star Chris Paul revealed that he is training his son in basketball amid quarantine. He said his 11-year-old loves playing the sport with him
Since the NBA 2019\2020 season has been temporarily put on hold, Chris Paul, who is the NBPA president shared his hopes to get back on the basketball court, speaking on behalf of his teammates, he explained:
"We want to play bad. I think that's the consensus. We want it to be obviously as safe as possible, but we miss the game."
Chris told PEOPLE that he enjoyed the first two weeks of being on lockdown because it gave him a much-needed break from his busy schedule so he could spend time with his family.
However, as time progressed he admitted to confiding in his wife Jada Paul about his desire to play again, he said, "I told her, I said, 'Babe, I miss it. Like I miss playing basketball like I need to play basketball.' And she looked at me and said, 'I miss watching you play.'"
In the meantime, Chris is still focused on keeping up with his training, and he has found a special alley in his son Chris Jr, who often trains with him.
In an interview with PEOPLE, Chris revealed that he recently started training with the 11-year-old and he is enjoying his son's enthusiasm in wanting to keep up with the routine.
Their training session has given them a lot more father-son bonding time. Chris shared that Chris Jr is a basketball fanatic like him; he gushed:
"My son loves the game. He loves it. He can tell you everything about any player, about any team."
Chris told PEOPLE, basketball has been an activity that he has gotten his whole family involved in, including his wife and daughter Camryn.
He also admitted that training at home has also given him the chance to train himself, something he had never done before.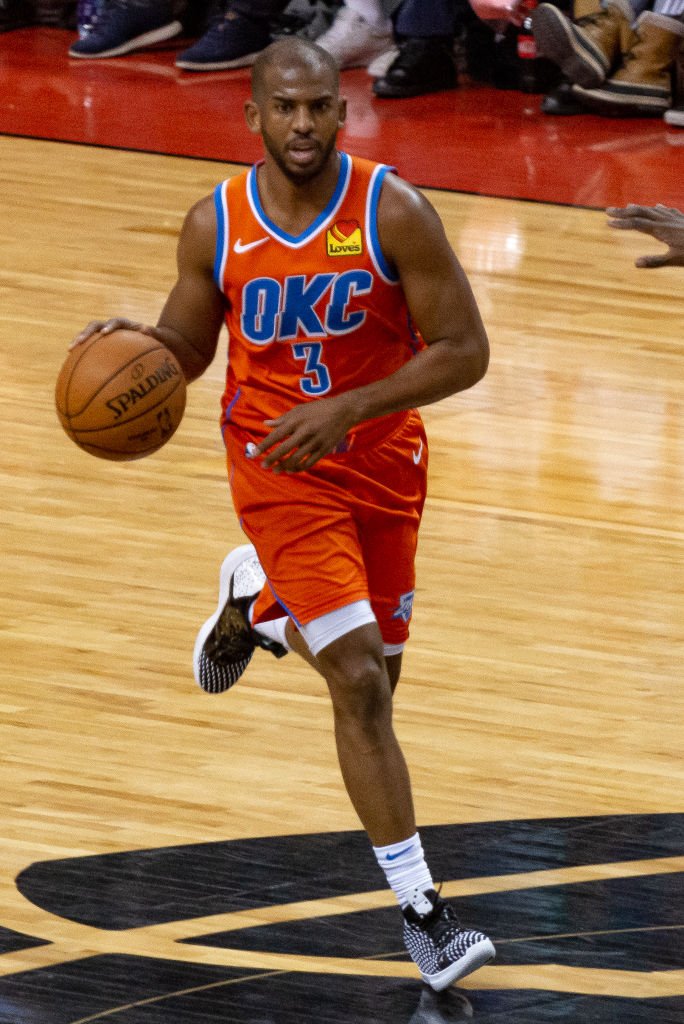 Oklahoma City Thunder player, Chris Paul, runs with the basketball during a game with the Toronto Raptors on December 29, 2019, in Toronto, Canada | Source: Anatoliy Cherkasov/NurPhoto via Getty Images
Chris has been in regular contact with his teammates and other NBA as they catch up with each other through video calls almost weekly.
According to CBS Sports, he rallied big names such as LeBron James and Stephen Curry in a united front to discuss ways of getting the season running again.
Please fill in your e-mail so we can share with you our top stories!