Porsha Williams Stuns in White Silk Dress during RHOA Reunion
"Real Housewives of Atlanta" star Porsha Williams stole the show with her latest post on Instagram, where she flaunted a lovely dress that she wore for an episode of the show. 
Porsha Williams appeared looking like a royal princess with the outfit she wore for the "RHOA" reunion. The beautiful reality television star shared a picture of the dress with her fans on Instagram. 
In the photo, the mother of one sat on a white chair, and posed with her dress, looking radiant as she did. Her outfit, a white silk dress, featured a deep neckline that showed her cleavage.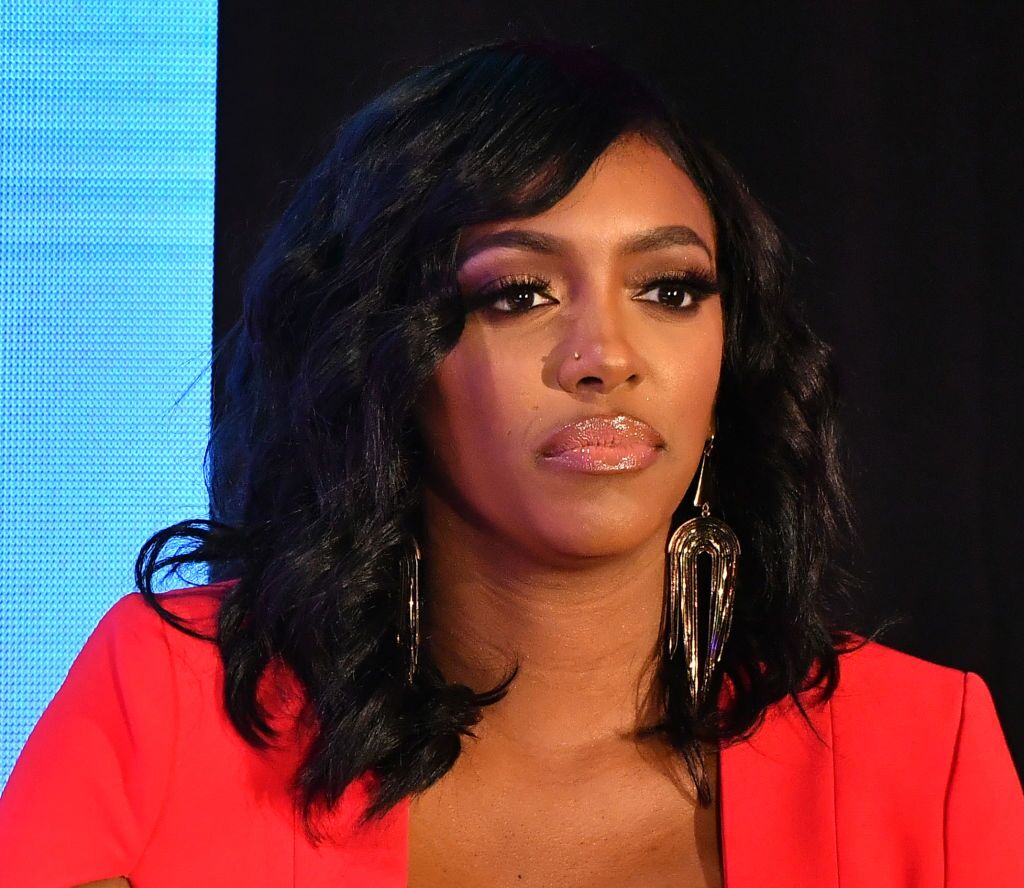 The dress, which somewhat looked like a wedding gown, flowed down, covering the star's feet. Porsha accessorized her look with gold earrings, but she wasn't wearing any necklace.  Porsha placed her right hand on her left, flaunting the rings on her finger. In the caption to her post, the star asked her fans about their thoughts on her dress, writing: 
"Tuh…. #Reunion #RHOA Thoughts?"
Many of Porsha's fans responded to her post, praising her gorgeous outfit. Famous blogger, Huda Kattan, in her comment, wrote, "Porsha for President," while another fan said that Porsha should win the Reunion Crown. 
A third fan opined that Porsha needed her own show, while another fan said that the 38-year-old was owning the reunion and that she couldn't wait for what she would bring in part 3. 
They got back together and worked through the problems, with McKinley apologizing for his actions.
The "RHOA" Reunion, just like the show, hasn't been without its expected drama. In Sunday's Reunion episode, Porsha spoke with host Andy Cohen about her relationship with her fiancé, Dennis McKinley. 
The couple had a difficult period lately after McKinley cheated on Porsha while she was pregnant with their daughter, Baby Pilar Jhena. Porsha told Cohen that she believes she moved too fast with her relationship with McKinley.
Porsha went on about how she had been unapologetic about how fast her relationship with McKinley moved. According to her, it is as a result of her being a hopeless romantic and because she loved him.
She also added that in retrospect, she wishes they had taken a little bit more time to understand themselves better and let go of some things they had going on before going into the relationship. 
The couple got engaged in September 2018, two months after she became pregnant, and a year after they began dating. All was well with them until the cheating scandal cast a stumbling block in their relationship. 
Following the scandal, fans watched the couple handle their issues, which culminated in them splitting for some time. However, they got back together and worked through the problems, with McKinley apologizing for his actions. 
He also re-proposed to Porsha, surprising her with a weekend getaway in Canada with the rest of the "RHOA" cast. When Cohen asked her about the relationship, Porsha said she and McKinley were in a good place. Their fans would hope things remain that way too.