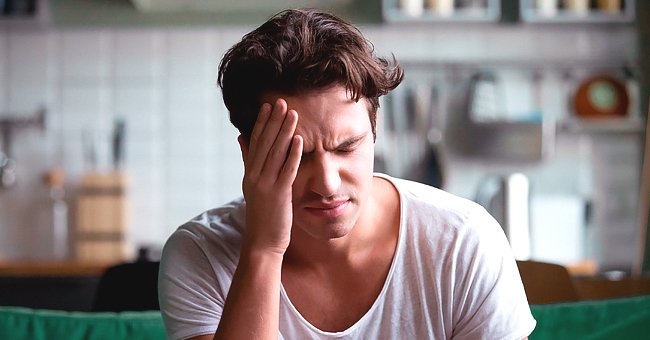 Shutterstock.com
4 Funny Jokes about Getting in Trouble

There are endless forms of punishment that people can come up with. As time goes by, the ways of punishing others become more suited to our more advanced society.
One day, a man golfing alone accidentally shanked a ball pretty hard. He yelled: "Goddamn it all to hell!"
Up in heaven, St. Peter overheard the man and looked to God: "Aren't you going to do something about that?"
God replied, "Of course."
The next hole lies many yards away, beyond some water and ends in a dogleg.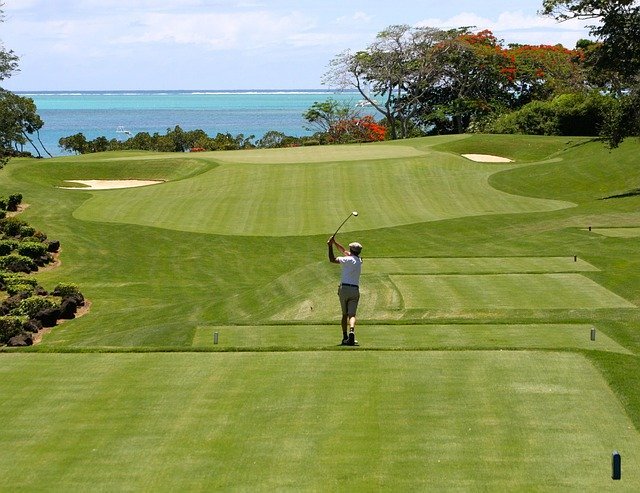 Man golfs in wide open space | Photo: Pixabay
The man tees up, then crushed the ball. As the ball it about to enter the water, a turtle comes up.
The ball angles off the creature's back and goes for a hundred yards before slowing down.
But before it stops, it falls over a hill and goes down the green and into the hole. It's the man's first hole-in-one ever.
St. Peter, wide-eyes, exclaims: "You call that punishment?"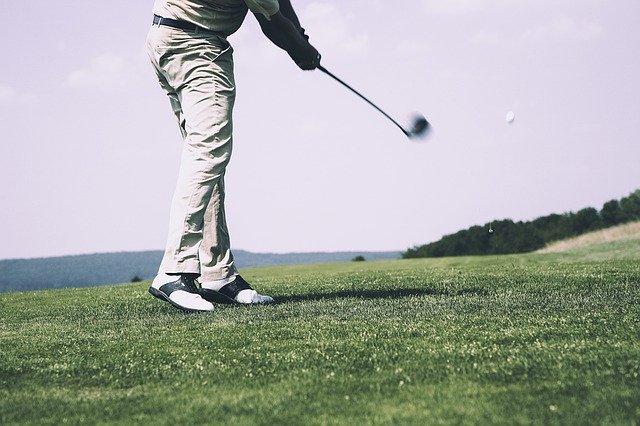 Man hits a golf ball | Photo: Pixabay
God responds, "Yep. There was nobody around to see it."
JOHNNY TALKS TO HIS GRANDPA
Little Johnny sat on a porch speaking to his grandpa. He innocently asks, "Grandpa, can you make any animal sounds?"
"I sure can," his grandpa responded. "Which animal would you like to hear?"
"How about a toad? Can you make a sound like a toad?"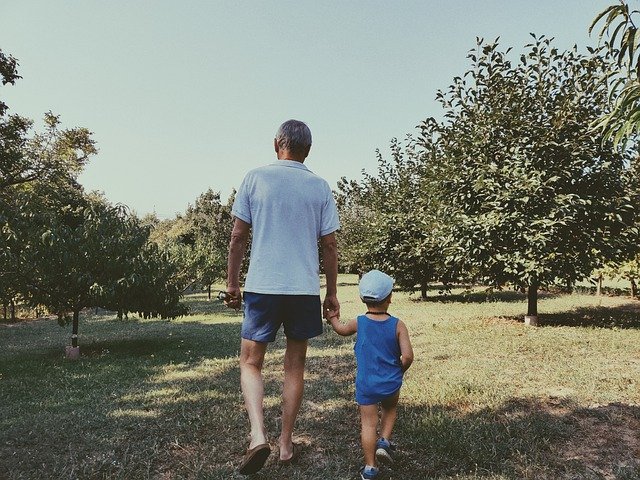 Old man walks through orchard with young boy | Photo: Pixabay
"Why yes," said the old man. He cupped his hands to his mouth and said, "Croak croak, how does that sound?"
"Woohoo!" screamed Little Johnny as he zoomed back and forth on the porch. "We are going to Disneyworld!"
"What?!" his grandpa asked. "Why do you think that?"
A patient Bobby explained: "Well Grandma said so. She said that once you croak we'll all go to Disneyworld!"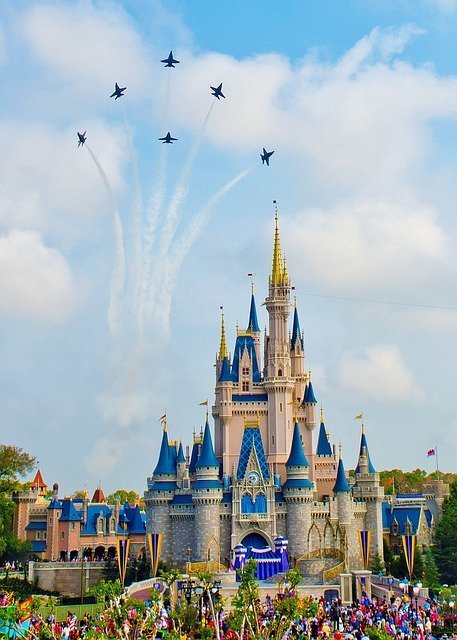 A castle in Disneyworld | Photo: Pixabay
MAN FORGETS HIS WEDDING ANNIVERSARY
A man got into deep trouble with his wife after forgetting their wedding anniversary. His wife was extremely angry.
"Tomorrow morning, I expect to see my gift in our driveway that goes from 0 to 200 in six seconds, no questions asked!" she told him.
The next morning, the man got up early and went off to work. As soon as his wife woke, she pushed her head through the window.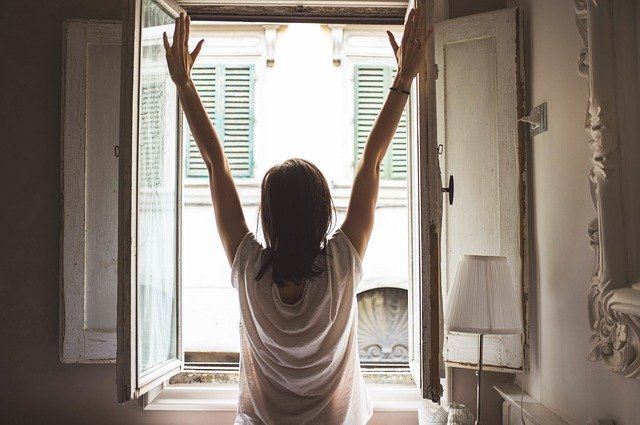 Woman looks out window with outstretched hands | Photo: Pixabay
Sure enough, there was a box in the middle of the driveway well-wrapped and bow-tied. The woman grabbed her bathrobe and ran outside.
Perplexed, she picked up the box and brought it inside. She opened it to find a shiny new bathroom scale.
LITTLE GIRL GETS IN TROUBLE AT SCHOOL
A little girl arrived home from school and told her mother, "Mom, I got punished at school today for something I didn't do.
The mother was taken aback: "That's horrible! I'm going to have a word with your teacher about this. But what is it you didn't do?"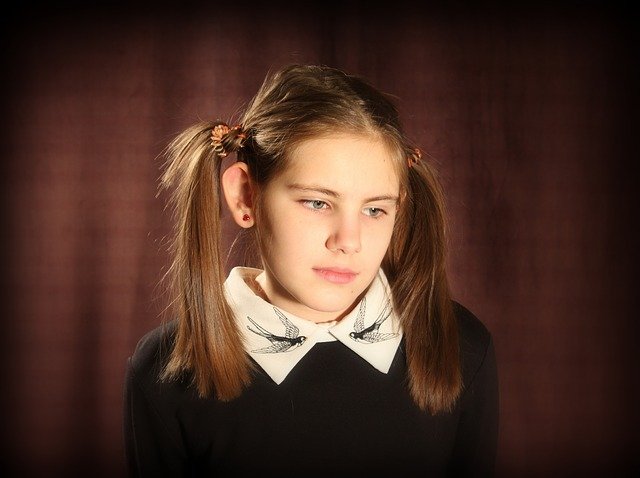 Young girl wears pigtails while looking down | Photo: Pixabay
The young girl answered: "My homework."
TWO BOYS ARGUE ABOUT THEIR DADS
One day, two little boys were arguing about something. Eventually, they resorted to using family members to win.
"My father is better than your father!" the first boy shouted.
"No, he's not!" replied the second.
"My brother is better than your brother!" said the first again.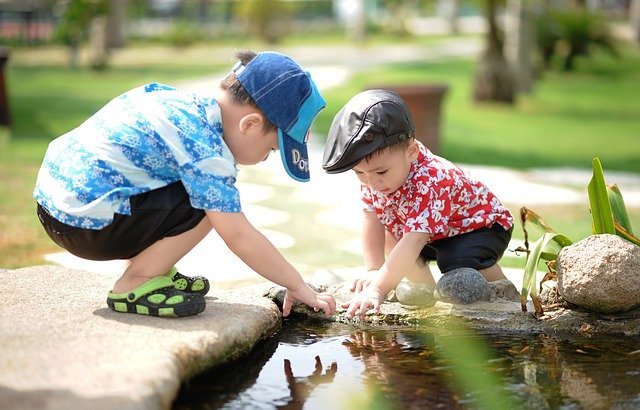 Two boys play near a pond | Photo: Pixabay
"No, he's not!" the other boy answered.
"My mother is better than your mother!" the first boy finally said.
The second boy stayed silent for a while before finally responding,
"Well, I think you've got me on that one. My father says the same thing."
Please fill in your e-mail so we can share with you our top stories!