Terri J. Vaughn's Husband Karon Riley Calls Her His Queen — Inside Their Blossoming Marriage
Terri J. Vaughn, better known for her role as Lovita Alizé Jenkins-Robinson in "The Steve Harvey Show," recently celebrated 12 years of married bliss with her husband, former football player Karon Riley.
Terri J. Vaughn has taken on many roles throughout her more than two decades in the entertainment industry, but for the 50-year-old star, nothing compares to her role as a wife and a mother of three adorable kids.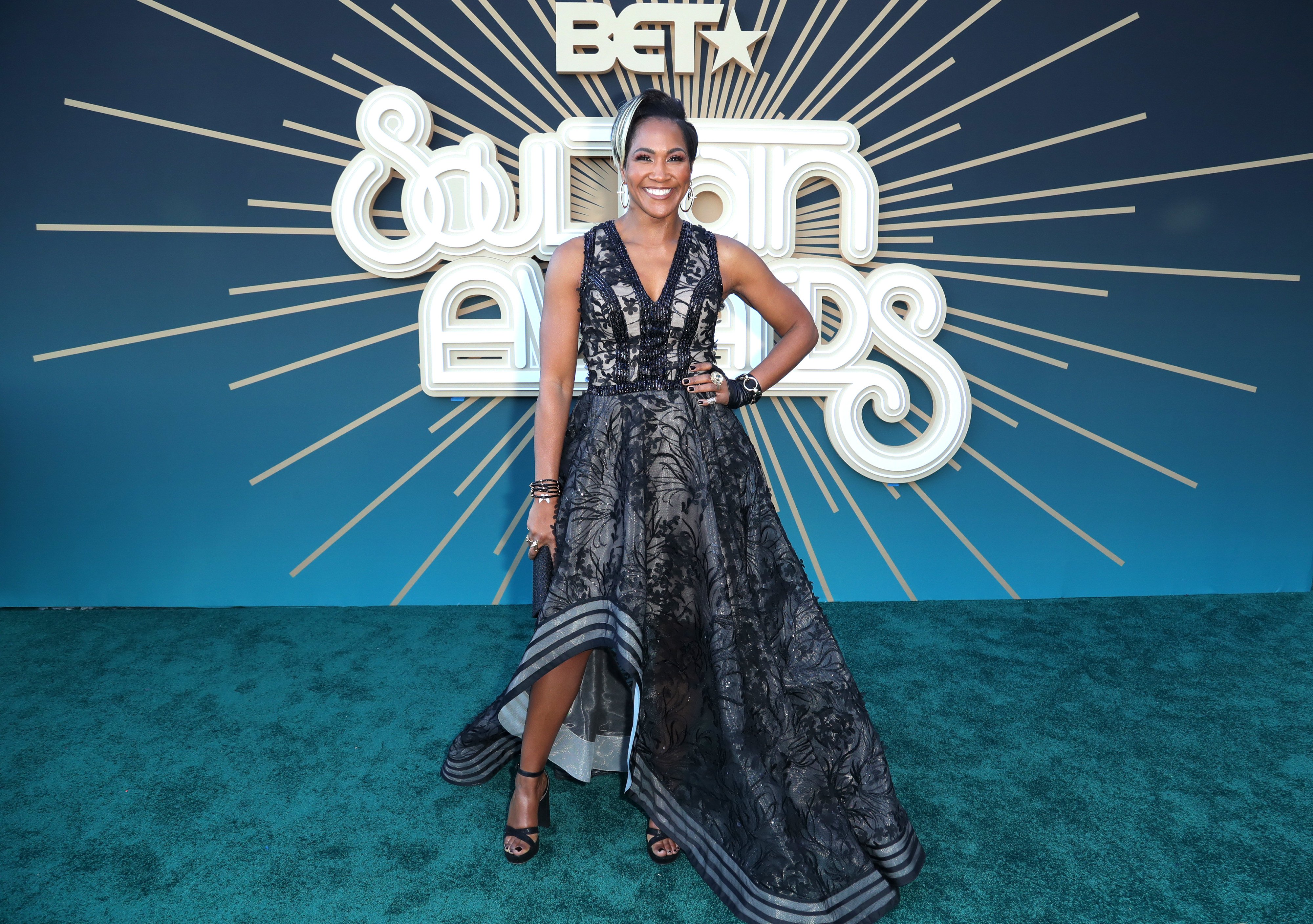 Vaughn shares her oldest son, Daylen Ali, with ex-husband Derrick Carolina. She also has two more kids: son Kal' El, and daughter Lola,  with her current husband, Karon Riley.
MEET TERRI J. VAUGHN'S SPOUSE
Karon Riley, who is ten years younger than Vaughn and calls her "queen," is a former NFL player, actor, and TV show host, although when asked to described himself, he said he's a husband and a proud father over everything else.
Vaughn also mentioned that every couple must be aware that marriage is also part business.
Riley was an all-round athlete during his time in high school, practicing football, basketball, and track-field. However, he ended up playing football for the University of Minnesota.
He was the Chicago Bears 103rd overall pick in the 4th round of the 2001 NFL Draft. Riley played only one season with the Bears and then moved to the Atlanta Falcons from 2002 to 2005.
Later, he had a short stint with the Washington Redskins in 2006 and finished his career with the Las Vegas/Cleveland Gladiators in 2008.
KARON RILEY'S ACTING JOURNEY
After the end of his football career, Riley went on to pursue his second passion: acting. He started getting acting classes to hone in his craft, and then landing small roles in series such as "Meet the Browns," "Single Ladies," and "Walking with Gods."
Riley landed his first role on the big screen on the 2011 comedy "35 and Ticking," and then went on to co-star in GMC Network's movie, "A Cross To Bear."
He also had the chance to bring childhood Muhammad Ali to life in "The Last Punch," and became the romantic lead in the "Marry Me for Christmas" TV One film franchise, which has released five films.
In 2019, Riley appeared in the hit series "Saints & Sinners," the film "Little," starring Regina Hall and Issa Rae, and also the series "Ambitions."
For Riley, going from NFL star to actor has been a wild journey. Still, he's thankful for all the opportunities he's had to show his talent because that has helped him walk the path to what he hopes to accomplish: people knowing his name as an actor.
TERRI J. VAUGHN & KARON RILEY'S MARRIAGE
Before meeting Riley, Terri Vaugh had been in an unhappy marriage to musician Derrick Carolina for six years.
A hopeless romantic, she was blinded by the picture of "love, safety and tradition" that being married offered and stayed in the relationship for all the wrong reasons.
Eventually, she divorced Derrick in 2005, and by February 2008, she was expecting her first child with Riley. They ended up eloping to Las Vegas to get married at the A Special Memory wedding chapel wearing matching tracksuits.
The pair welcomed son Kal' El two months later, and as Vaugh explained in a statement at the time, she chose that name—Clark Kent's Kryptonian name on Superman—because she "felt like a Superwoman" while carrying the baby.
In 2014, Vaughn and Riley added one more member to their family when daughter Lola was born. The baby girl immediately became the princess of the family with two overprotective brothers.
VAUGHN REFLECTS ON THE MARRIED LIFE
After going a failure marriage, Vaughn learned a lot about herself and how relationships work, and she shared her wisdom with everyone through an op-ed article written for Essence in 2012.
The "All of Us" star explained that going through failure made her even more confident in who she is and what she wants.
"I am not as much of a 'people pleaser," she wrote. "I am also more aware of my own faults and shortcomings."
Respect and communication are fundamental in every type of relationship, and Vaughn said that being able to express herself freely and in healthy ways, made her marriage stronger, as she added:
"We both have strong, independent, and authentic identities, but because we trust each other, these are not threats to our union."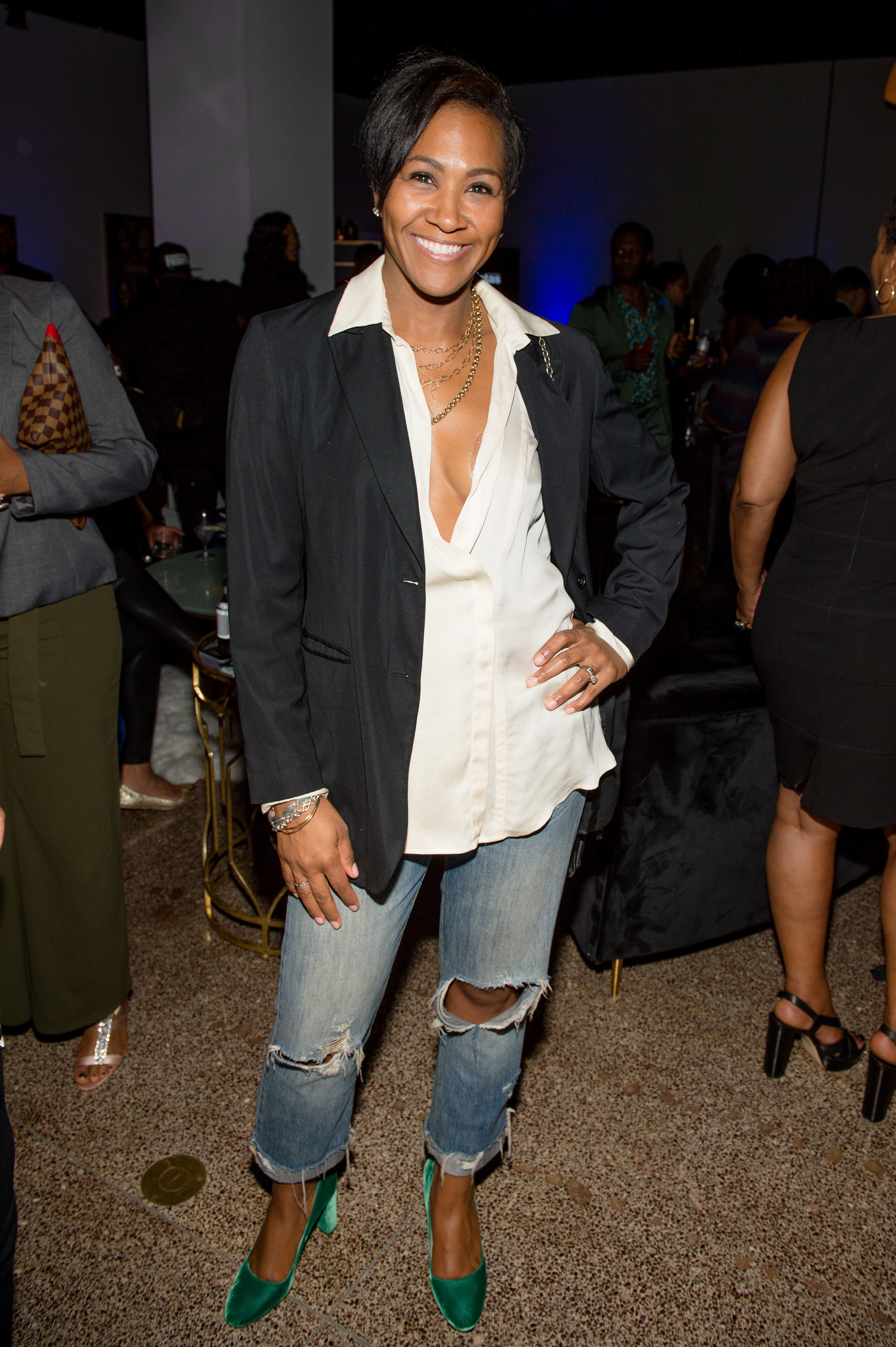 Vaughn also mentioned that every couple must be aware that marriage is also part business "with assets and liabilities, and it requires financial literacy."
As proof of the business part of marriage, Riley stated that it helped to have a wife in the industry he was trying to break into years ago.
Not only did they share the same mentality and creativity, but she knew the ropes of the business and acted as a mentor for him, helping him prepare for auditions and more.