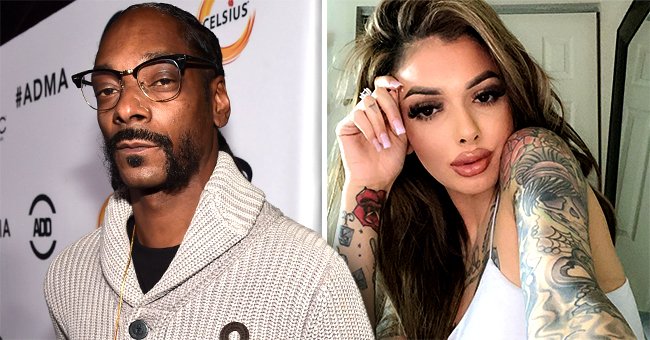 Instagram/celinaapowellxo GettyImages
Snoop Dogg's Alleged Mistress Celina Powell Claims the Rapper Has Been Calling Her Phone
Celina Powell exposed yet another alleged proof of her ties to Snoop Dogg to this day. The model shared a clip of Snoop on FaceTime with her.
The drama between Snoop Dogg and his alleged mistress, Celina Powell continues. The latest word came from Celina who showed proof that Snoop has still been reaching out to her recently.
Some comments on her post were skeptical saying it was a fake set-up and another thought it to be another clout-chasing move.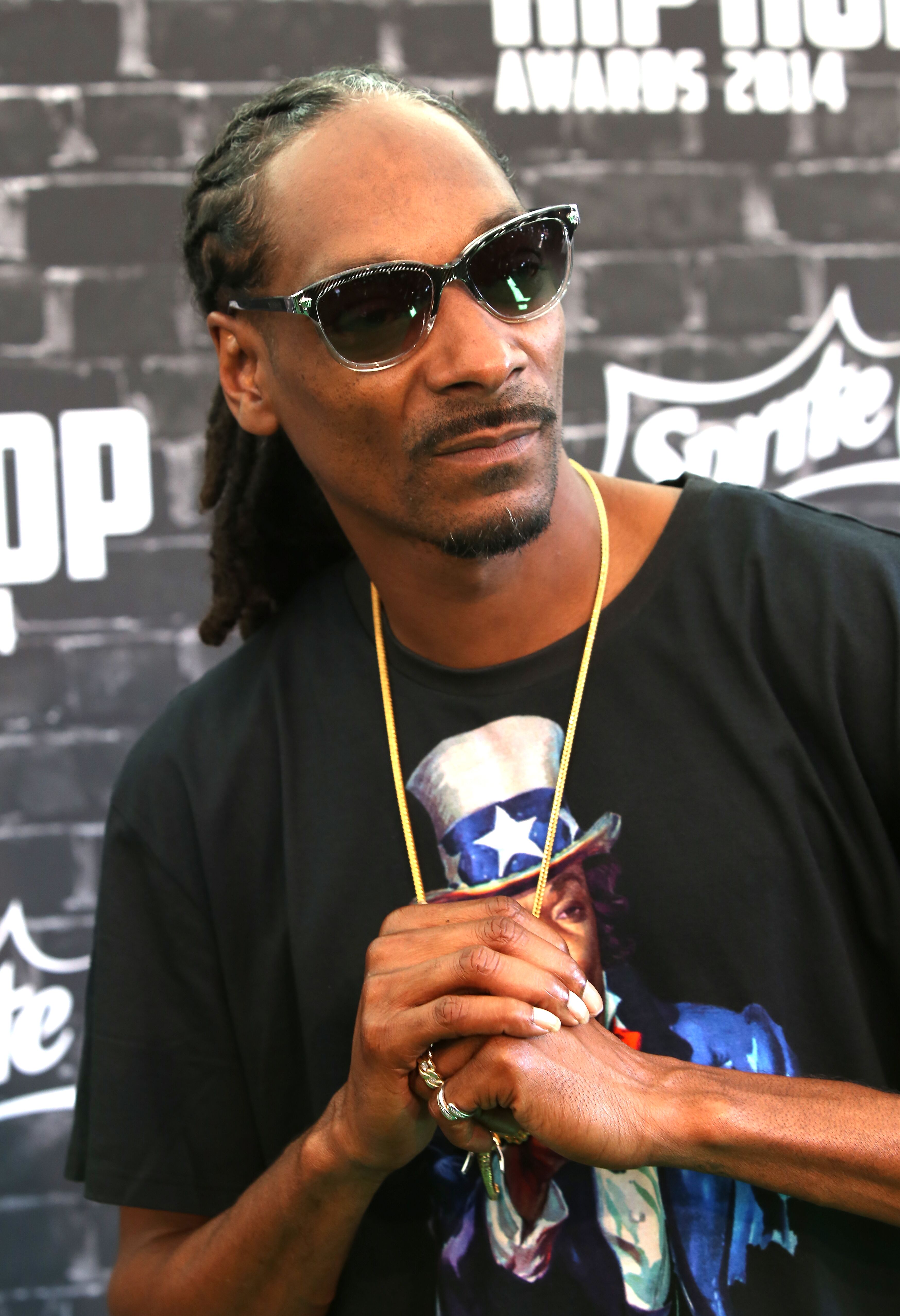 Snoop Dogg at the 2014 BET Hip Hop Awards. | Photo: Getty Images
WHEN FIRE FIRST BROKE
It's been over a year since news first spread concerning Snoop's alleged affair with Celina. In a YouTube video in 2018, the Instagram model claimed Snoop arranged for her to fly out to him.
She also detailed their encounters including one fuelled by drugs. She likewise claimed they would FaceTime each other frequently.
Snoop denied the accusations to the point of labeling Celina a clout chaser. But the allegations shook his long-standing marriage to Shante Broadus. Though she stood by Snoop, the headlines forced her to react and express her disappointment publicly.
The rumors eventually died down and it seemed like Snoop earned Shante's trust again. For months, there was no word from Celina anymore.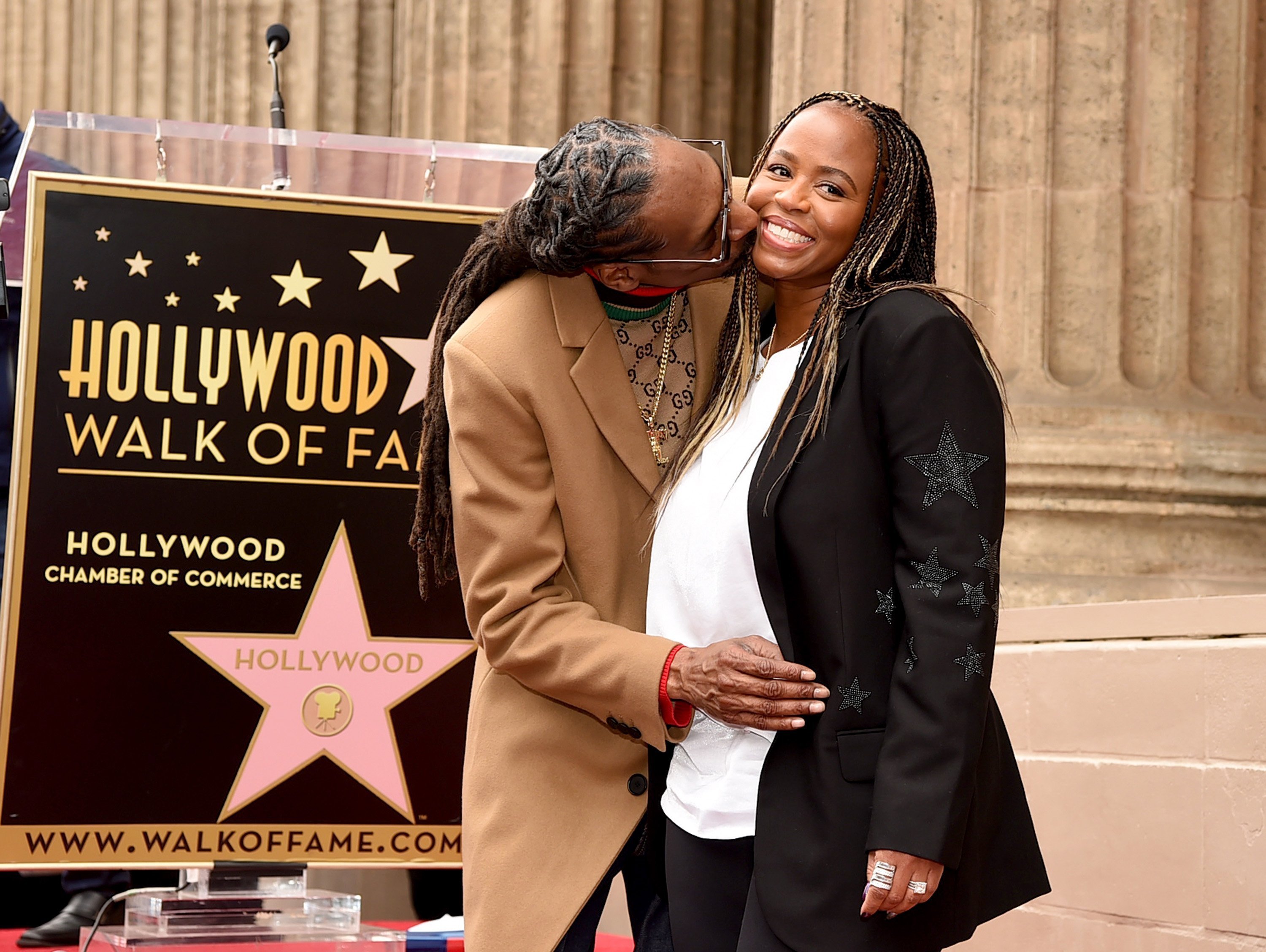 Snoop Dogg, with his wife Shante Broadus, when he was honored with a star on The Hollywood Walk Of Fame in November 2018. | Photo: Getty Images
REIGNITING OLD FLAMES
However, a recent comment by Snoop, sparked a new wave of controversy surrounding their past. The comment was a response to a photo posted by Hitman's alleged mistress, Kai Bleu who joked about exposing their alleged affair.
When Snoop remarked about the shower curtains looking cheap and inquiring about where the photo was taken, Celina chimed in by writing, "The same one you took me too."
CELINA'S LATEST ALLEGATION
Celina's comment didn't earn a response from Snoop but this didn't keep her from exposing more about what's going on between them recently.
Apparently, Celina alleges that Snoop is still in touch with her. She shared a clip of Snoop calling her on FaceTime. Snoop's name appeared on her phone and when she accepted the call, a dog appears and Snoop's voice is heard in the background.
In her caption, Celina tells Snoop that she's not interested in teaming up with him against 6ix9ine and asked that he stop caller her. Pointing out the error of his ways, Celina added,
"And showing me your dog @juelzbroadus so I don't screenshot you, was a rookie mistake.. you know I stay with two phones."
REACTIONS FROM FANS AND SNOOP
Whether Celina's accusations are true or not, this has certainly drawn new interest in their story. Some comments on her post were skeptical saying it was a fake set-up and another thought it to be another clout-chasing move.
Snoop has yet to respond to Celina's latest revelations. He did, however, post a tribute to his wife earlier this month acknowledging her loyalty and appreciating her patience in dealing with him even on his worst days.
Please fill in your e-mail so we can share with you our top stories!