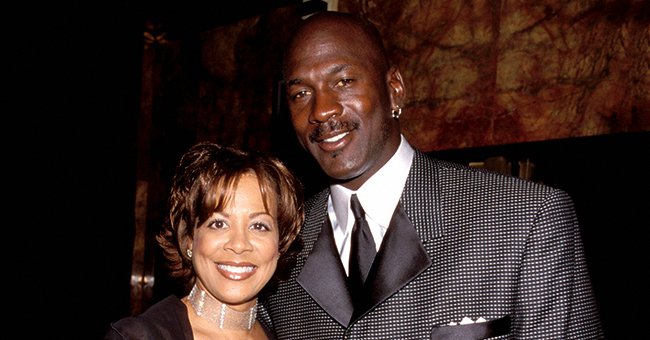 Getty Images
Michael Jordan's Daughter Jasmine Explains Why Mom Juanita Was Absent in 'The Last Dance'

Michael Jordan's daughter Jasmine explains her mother's absence from "The Last Dance," despite being a part of his life during the years being filmed.
While watching "The Last Dance," fans saw a glimpse of Michael Jordan's children, who watched the iconic Father's Day championship game that brought out an emotional Michael Jordan who was mourning the loss of his own dad.
However, throughout the series, people wondered where Juanita Jordan was as she was not shown in the film. Instead, there was only one instance where Jordan called her on the phone to celebrate with her after winning the Championship one year.
NO NEED FOR FEATURES
According to Jordan's only daughter, Jasmine, her mom didn't need to be in the docuseries, because she lived through all those moments with her father when it was actually happening. After all, they are already separated and there was no need to go back to those memories.
"At the end of the day, if you'd ask my mom, she lived it. There's no need to go down memory lane and bring up everything that has already happened when the proof is in the pudding."
THEIR MARRIAGE'S RISE AND FALL
Juanita and Michael met in 1985, at the Bennigans in Chicago after a Bulls game. Four years later, they got married in Las Vegas and share three children, Jeffrey, Marcus, and Jasmine. They split up in 2006 after 17 years of marriage.
Their divorce sparked controversy around the world, as it was the biggest divorce settlement ever made by an athlete. He handed over a whopping $168 million to his ex-wife, Juanita Vanoy.
JORDAN'S INFIDELITIES
It turns out, their marriage was plagued with the NBA legend's infidelities, but they would often reconcile. However, Juanita filed for divorce after a blackmail attempt by a woman that Jordan had an affair with just three months after their wedding.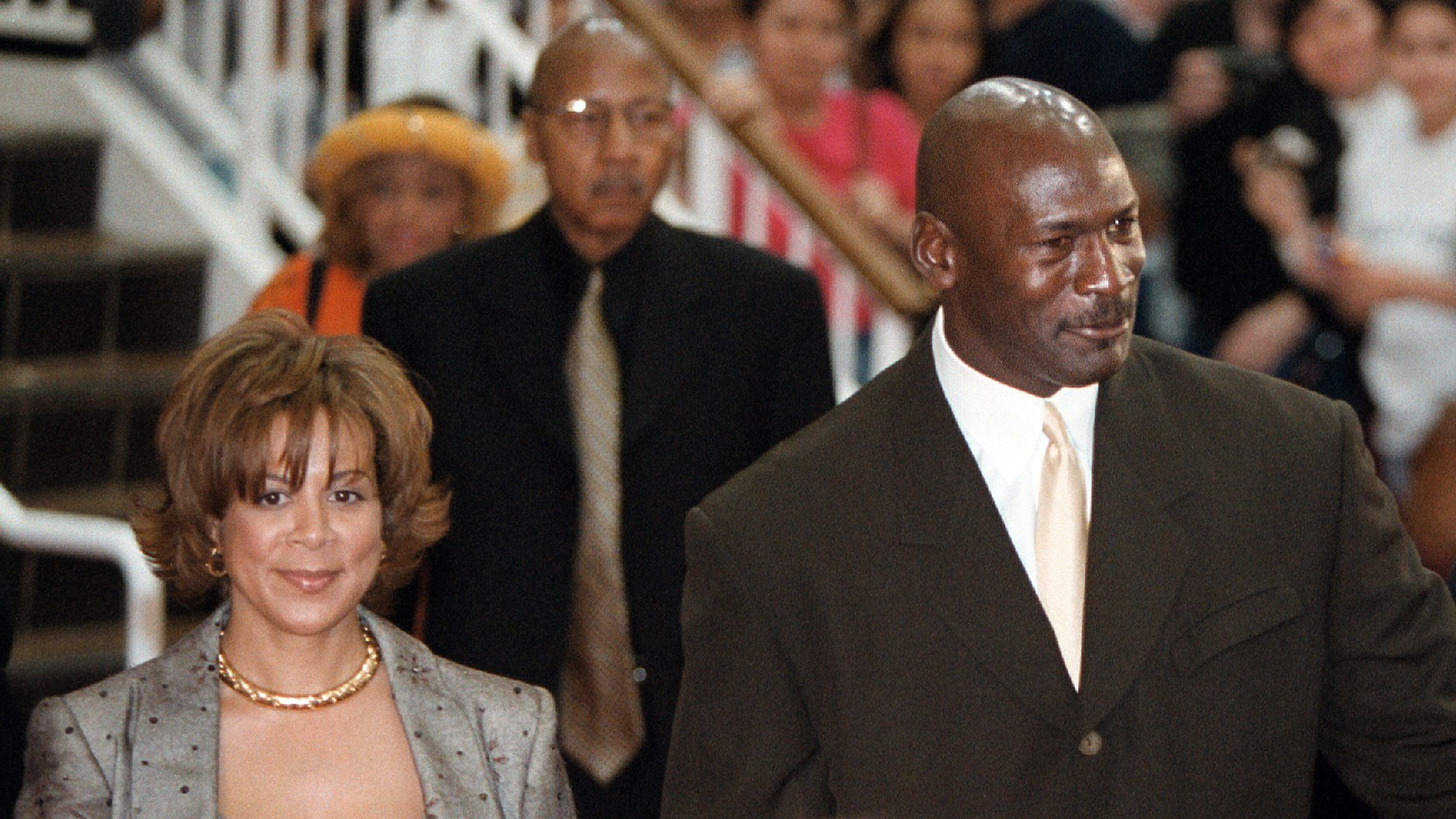 Michael Jordan and wife Juanita at the world premier of "Michael Jordan To The Max" in 2000 in Chicago | Source: Getty Images/GlobalImagesUkraine
At the time, Jordan had to pay the woman, Karla Knafel, $250,000 just to get out of the affair without having to deal with the drama. Despite everything that followed after, Juanita stayed with him until she couldn't anymore.
After their split, Jordan married Yvette Prieto, and they share twin daughters, Ysabel and Victoria. The family keeps out of the spotlight most of the time, having no personal social media accounts and rarely attending any events.
Please fill in your e-mail so we can share with you our top stories!