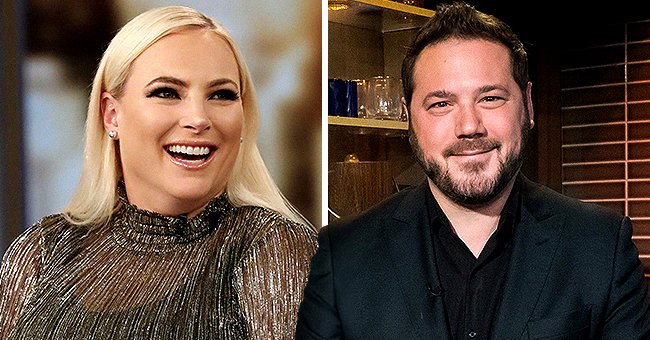 Getty Images
Pregnant Meghan McCain Reveals How Quarantining with Husband Ben Is Like
Meghan McCain has opened up about quarantining with her husband Ben Domenech, calling it 'like marriage on acid.'
Couples all over the world are learning more about their partner as they are locked up during the COVID019 pandemic, and Meghan McCain is too.
McCain opened up about her experience on Tuesday's episode of 'The View' when she talked about quarantining with her husband, Ben Domenech.
However, while some may be starting to feel the strain of forced isolation with their loved ones, the TV co-host praised her husband, adding that their shared interest in news means they always have something to talk about.
She likened the experience to 'marriage on acid,' and was thankful that she married someone that she wants to talk to, adding,
"If we had nothing to talk about, which I've certainly dated men like that before, I would have certainly jumped out of a window at some point."
The pair, who was married in November of 2017, recently announced that she was pregnant with her first child.
While Meghan is in good health, she has been co-hosting the show from her home after being advised to stay home by her doctors.
She described all he was doing to take care of her during her pregnancy.
As she stays home, Meghan also shared a sweet selfie, to pay a special tribute to her husband, who is also stuck at home with her.
In the post, she described all he was doing to take care of her during her pregnancy and uncertainty, which is the coronavirus pandemic. She added,
"Life keeps throwing us curveballs but we both knew the first night we met there was no one else for either of us in the world. There's no one I would rather be in a foxhole with."
Some of the "curveballs" McCain talks about maybe refereeing to a miscarriage she had experience before her pregnancy announcement.
Last year in July, the daughter of the late Senator McCain revealed that she had suffered a miscarriage while pregnant with a baby girl.
Their recent announcement shared on Instagram in March has been met with excitement from both families.
McCain even revealed that Whoopi Goldberg had predicted that she would be having a child in a year and also managed to guess the gender.
Please fill in your e-mail so we can share with you our top stories!