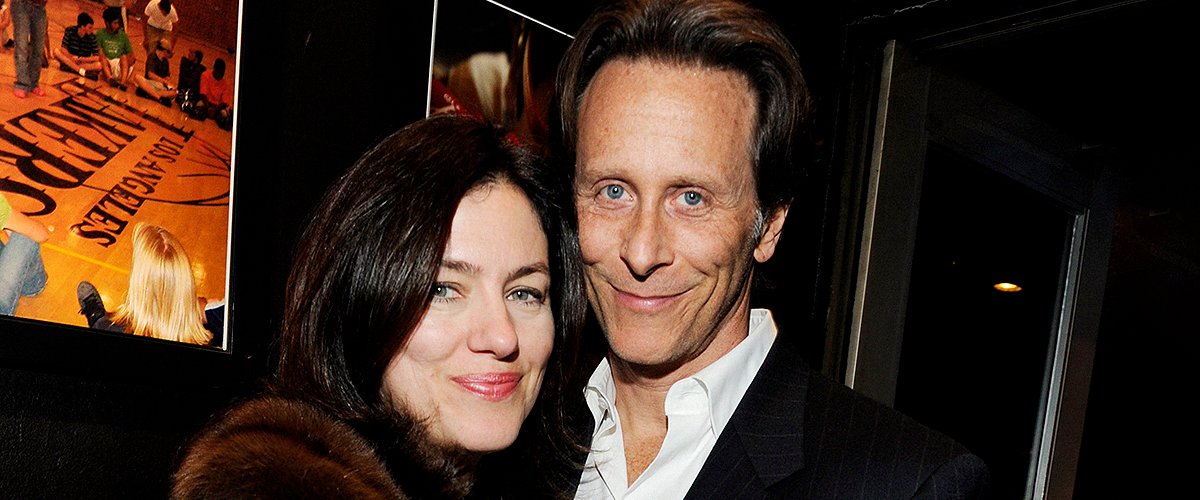 Getty Images
Steven Weber's Ex-wife Juliette Hohnen and Their Two Grown-Up Sons — Meet the 'Wings' Alum's Family
After 17 long years together, Steven Weber and Juliette Hohnen decided to call it quits. Here's a look at the actor's ex-wife and their two boys in recent years.
Hollywood breakups are no longer big news as it happens more often than not -- and when it does, chances are new outlets are going to race to broadcast it first.
Steven Weber and Juliette Hohnen were among the former couples who made headlines for their divorce after 17 years of marriage.
CALLING IT QUITS
Although they have been separated since October of 2012, the "Wings" actor's wife only filed for divorce in February of 2013, citing irreconcilable differences.
Hohnen sought joint custody for their two sons, who were still nearing their teenage years at that time, as well as spousal support.
His union with Hohnen was the actor's second marriage after being previously wed to Finn Carter in 1983 until 1992.
Carter was both a stage and on-screen actress, known for her role in "As the World Turns," which is also where she met Weber.
Despite having a long list of acting credits to his name, Weber's most recognized role remains to be Brian Michael Hackett on the sitcom "Wings," which ran from 1990 to 1997.
GETTING TO KNOW HOHNEN AND HER KIDS WITH WEBER
Hohnen was also part of the entertainment industry as her ex-husband. She spent 15-years as a successful television producer and journalist, which won her awards.
Because of her hard work and perseverance, the mom-of-two made it from PA to a producer, until she eventually ran the West Coast MTV Bureau.
Among her most known achievements are "The Big Picture" and the MTV Movie Awards. She later became the West Coast Editor of Tatler, British Harpers, and Esquire.
However, Hohnen entered a different field in the years after, which found her equal success as one of Los Angeles' top Realtors.
Hohnen's above-average performance in her new career was seen through more than $1 billion in sales she produced and awards, which she was recognized for.
Wherever the career-woman goes, it is no doubt that she will succeed. However, she still finds the time to balance work with raising two boys, Jack and Alfie, whom she shares with Weber.
The two grown sons of the actor and Hohnen often appear on their mother's social media as she shared their different activities, including a recent one where Jack helped her at work.
"He just finished the opening music for my new podcast," the proud mom shared on Instagram. "Don't you love the fact he dressed in a suit to go to 'work.'"
WEBER'S CAREER
Weber appeared in several television shows after, including "2 Broke Girls," "Malibu Country," "Hot in Cleveland," "Brothers and Sisters," and "Desperate Housewives.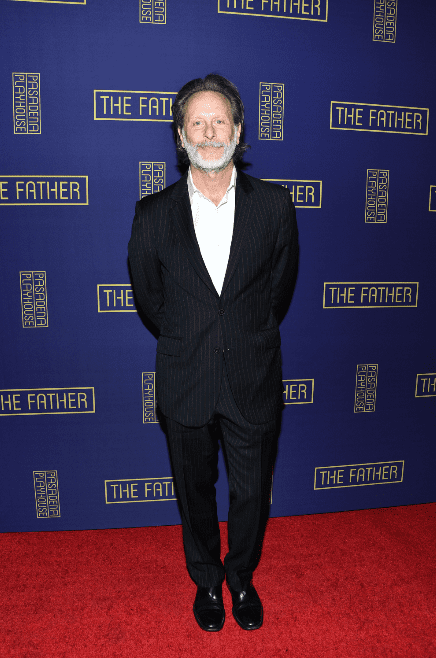 Steven Weber at the Pasadena Playhouse presents the "The Father" at Pasadena Playhouse on February 11, 2020 in Pasadena, California. | Source: Getty Images
He also appeared in HBO's "Ballers," Netflix's "13 Reasons Why," and Epix's "Get Shorty," all of which have recurring roles.
In 2019, it was announced that the father-of-two was set to star in the comedy "Uninsured," alongside Adam Pally, Fran Drescher, and Abby Elliott.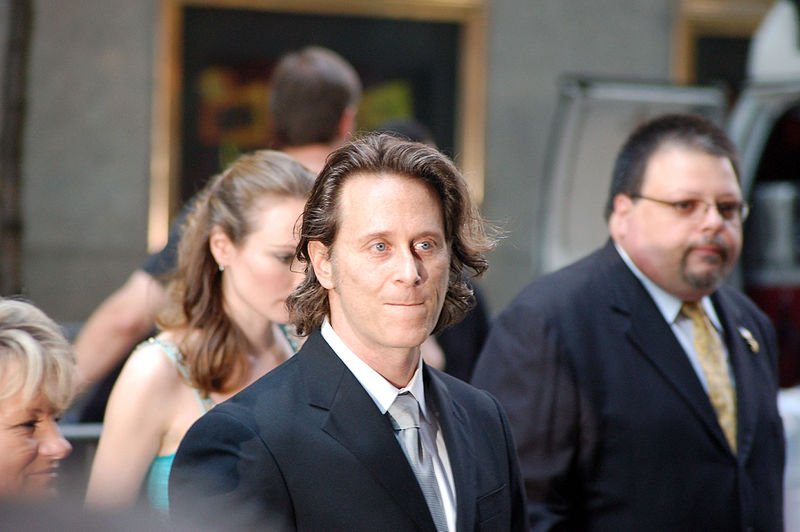 Steven Weber at the The Tony Awards on June 7, 2009. | Source: Wikimedia Commons/CC BY 2.0
Despite having a long list of acting credits to his name, Weber's most recognized role remains to be Brian Michael Hackett on the sitcom "Wings," which ran from 1990 to 1997.
In the show, the actor joined Rebecca Schull, David Schramm, Thomas Church, Crystal Bernard, and Tim Daly as part of the cast.
Sadly, Schramm recently passed away a few months ago, with no confirmed reason for his death. Weber mourned for his co-star's death through an emotional, social media post.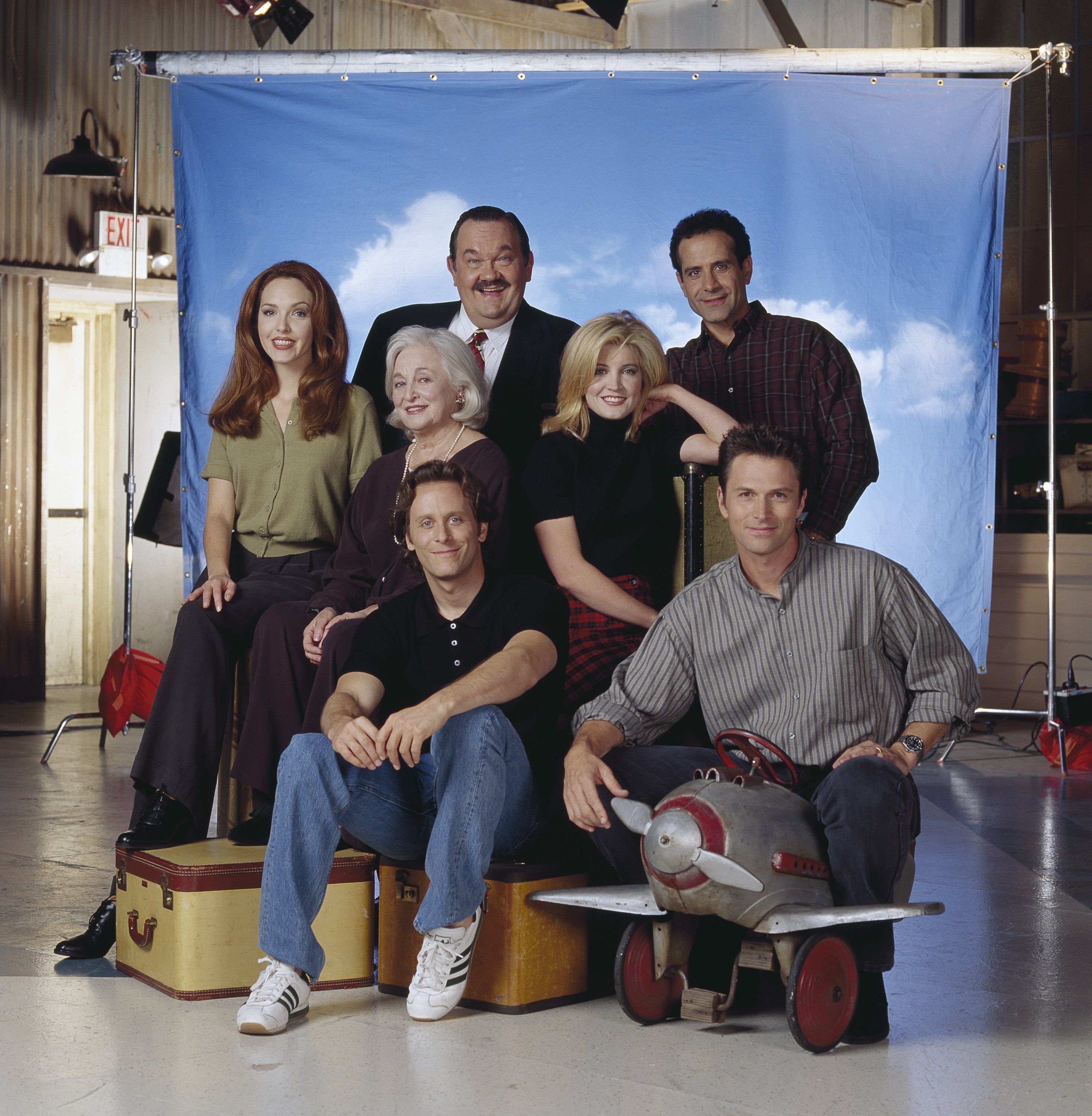 David Schramm, Tony Shalhoub, Amy Yasbeck, Rebecca Schull, Crystal Bernard, Steven Weber, and Timothy Daly in "Wings." | Source: Getty Images
"His timing was never less than perfect, his professionalism was always on display," Weber tweeted. "He was kind. It was an honor and a pleasure to have been able to work with him."
Weber also shared a portrait of his late friend sharing a warm smile on social media, which many of the "Wings" fans took notice of.
Schramm began his career as a stage actor, making his Broadway debut in the 1973 production, "Three Sisters."
The "A Shock to the System" actor later co-founded "The Acting Company," an avenue to showcase different stage productions.
Please fill in your e-mail so we can share with you our top stories!