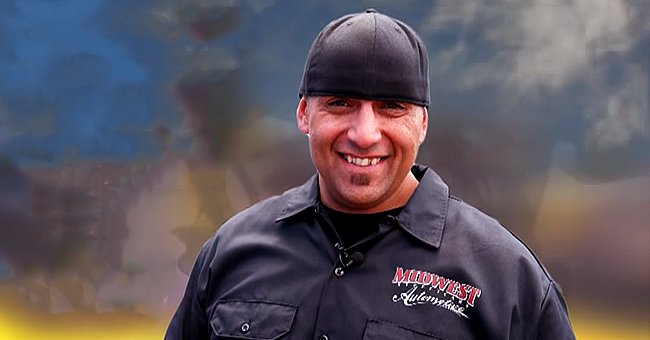 YouTube/NHRA
Justin Shearer of 'Street Outlaws' Has 2 Sons Who Love Cars like Their Dad

Racecar driver, Justin Shearer, of "Street Outlaws" fame is an accomplished racer and seems to have transferred his love for cars to his two sons, Corbin and Covil.
Justin Shearer, aka "Big Chief," is a famous racer and one of the biggest names in the Discovery Channel reality series, "Street Outlaws." His love for car racing began from his days as a little boy, and his parents encouraged him to chase his passion.
Now a father of two boys, Big Chief, is also allowing his sons to follow their path, and they look to have, just like their father, found a soft spot for cars. The driver posts about his kids' love for cars on his Instagram page.
Back in 2018, he shared a video of his son, Corbin, racing through the street on a four-wheeled motorcycle. He also shared another picture of his sons and the son of a friend posing beside their small sports car.
In that post, he tagged them as second-generation racers. Earlier in 2017, the proud father posted a video of his sons cleaning his car, and in the caption to the post, wrote:
"Sunday funday with two of the only humans that don't judge me, based on what they see on tv..."
Concluding his caption, Big Chief wrote, "love my precious time with these two precious specimens of the human race." On the day of Corvil's 7th birthday, the proud father shared a picture of his son wearing a helmet, tagging him as a big guy.
Big Chief shares his two sons with his ex-wife, Allicia Shearer. The former couple split in 2017, but before their separation, rumors were rife that he cheated on her. However, Big Chief spoke out against the rumors, reassuring his fans that he wasn't unfaithful to his ex-wife.
Big Chief paid tribute to the car, saying it was his first car and gave him his first taste of street racing.
Big Chief is currently dating blonde beauty, Jackie Brassch, who he is smitten by. He shared a picture of Jackie and his sons in November 2019, showing them behind a tree.
In the caption to the post, he said that he found the perfect tree and put all of their names on it. Big Chief's rise to fame in the OKC street racing game has been nothing short of phenomenal.
It began when he was nine years old, racing on his bike to watch the races on Route 66 and culminated in him being the king of the tracks today, so much so that if anyone wants a spot in OKC, that person would have to go through him.
His success story hasn't come easy, with the racer also suffering several setbacks, including a terrifying crash on November 14, 2015, that wrecked his car, a 1969 Pontiac Le Mans.
After the crash, Big Chief paid tribute to the car, saying it was his first car and gave him his first taste of street racing, and also led to his popular show on Discovery Network.
Please fill in your e-mail so we can share with you our top stories!