Amai Zackary Wayans' Coming out to Dad Marlon Wayans and Their Special Bond
Actor and comedian Marlon Wayans is proud of his daughter Amai Zackery Wayans, and he is not afraid of publicly supporting her sexual preferences whenever it is required.
Marlon is a very talented actor who had his big break in the 90s when he and his siblings worked together in "The Wayans Bros." After that, he appeared in different TV shows and movies like "White Chicks," "Little Man," and "GI Joe."
Marlon would not tolerate disrespectful remarks about Amai.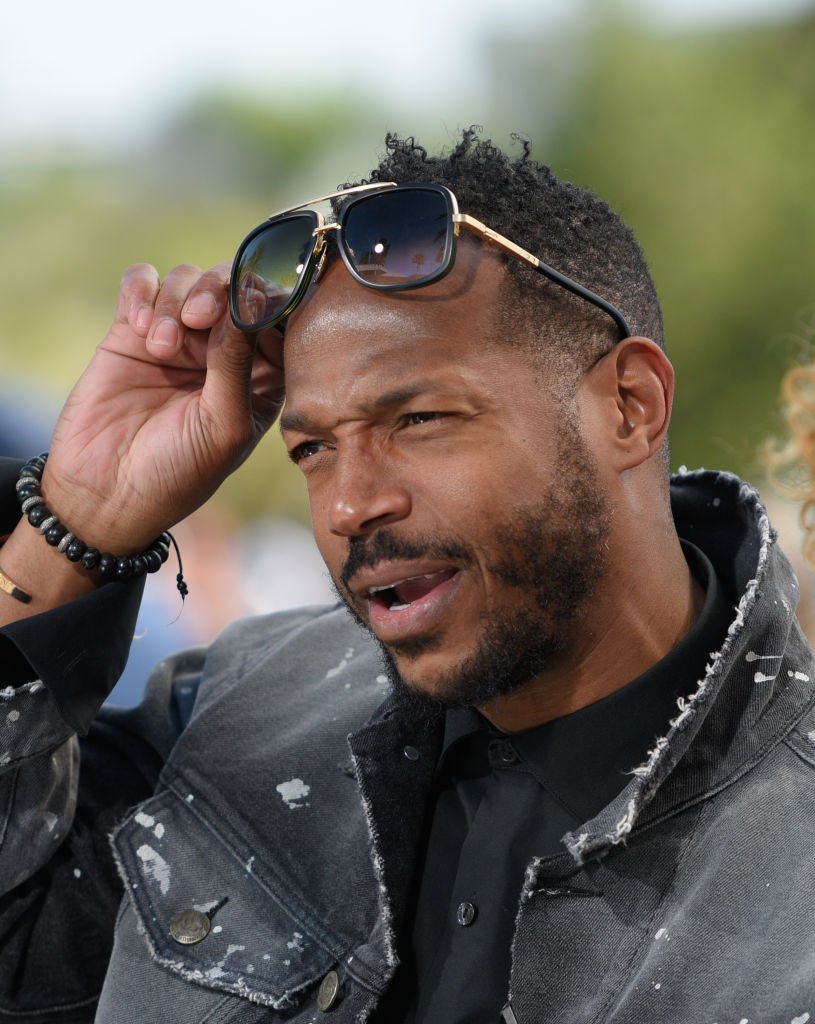 MARLON WAYANS ON HIS DAUGHTER'S COMING OUT TO HIM
As per his love life, he has been romantically involved (at least publicly) only with Angela Zackery, the mother of his two children, son Shawn Howell and daughter Amai Zackery Wayans.
Marlon is a member of one of the funniest and most talented families in the entertainment industry, the Wayans. Some of his most famous siblings are Shawn, Kim, and Keenen Ivory.
For that reason, it was only natural for him to speak about Amai's sexuality in a light way during an interview with the radio show "Real 92.3 LA" back in June 2019.
Initially, Marlon described his daughter as an "intellectual nerd." He then said that she came out to him when she was only 14 years old and that she did it using one of the lines of a Katy Perry song: "I kissed a girl and I liked it."
AMAI ZACKERY WAYANS COULD HAVE CHOSEN ANOTHER SONG
The actor couldn't help but make a joke about it, telling the hosts of the show that he asked Amai why she had to choose a Katy Perry's song instead of an Aretha Franklin's one to come out. Marlon added:
"But I don't judge my kid. I love her. And it teaches you unconditional love. […] I don't judge nobody. Life is love.
He then remarked that parents should always show support and embrace their children so that they don't feel alone or judged. Marlon confessed that it is a parent's job to love their kid.
Talking about those who use the Bible as an excuse to attack gay people, the actor said that there were plenty of things written in the Bible that most people don't follow, suggesting that it was a hypocritic justification. "Only God can judge," finished Marlon.
MARLON DEFENDING AMAI ON INSTAGRAM
It was not the only time that Marlon Wayans' daughter has made some headlines, though. On June 2, 2019, the actor took to Instagram to show all his unconditional love to Amai Zackery Wayans in a Pride post.
In the photo, the 20-year-old woman appears sitting while stretching out and front one of her legs. The bottom of her shoe has the colors of the rainbow, the internationally-known sign of the LGBTQ+ community.
For the caption, Marlon wrote that he would not change "one effing thing" about his daughter, adding that he loved her deeply. Unfortunately, several people took to the comment section to blame him for his allegedly bad parenting.
However, the "White Chicks" actor had a smart way to respond to some of them, making clear that he would not tolerate disrespectful remarks about Amai.
MARLON STILL PRAYS FOR THE HATERS
One of the critics wrote that she was not old enough to understand her choice and that Marlon had the power to change lives. The comedian replied:
"She's 19. She's who she is until or until she don't choose different. Love her for her not what I want her to be" [sic].
After responding to some other people, one of Marlon's fans said that he didn't have to waste time and energy in those haters and suggested to simply delete their hurting comments.
Amai Zackery Wayans's dad, however, pointed out that the world needed to see that ignorance never stopped being a problem in today's society, and that even though haters' negativity was damaging, he'd still pray for them.