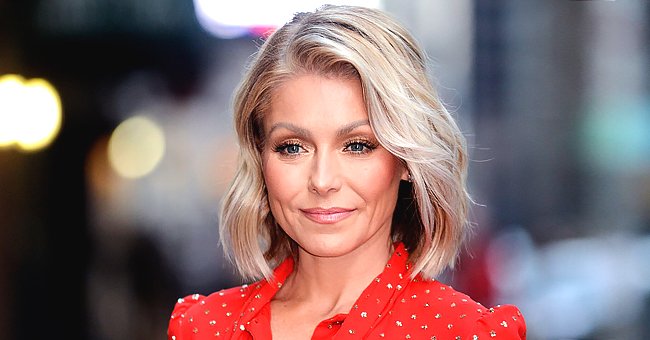 Getty Images
Kelly Ripa Celebrates Her Dog Chewie's Birthday with Painfully Cute Photos

Kelly Ripa doesn't discriminate when it comes to celebrating her family members — animals included. Over the weekend, her furry companion got to feel special on his big day.
On Sunday, Kelly Ripa took to Instagram to share ten aww-inducing photos of her dog, Chewie, who is yet another year older. The small pooch is now in her elderly age.
The tributary post was well-received by Ripa's followers, who accumulated nearly 90k likes on the heartwarming post. The post is found below.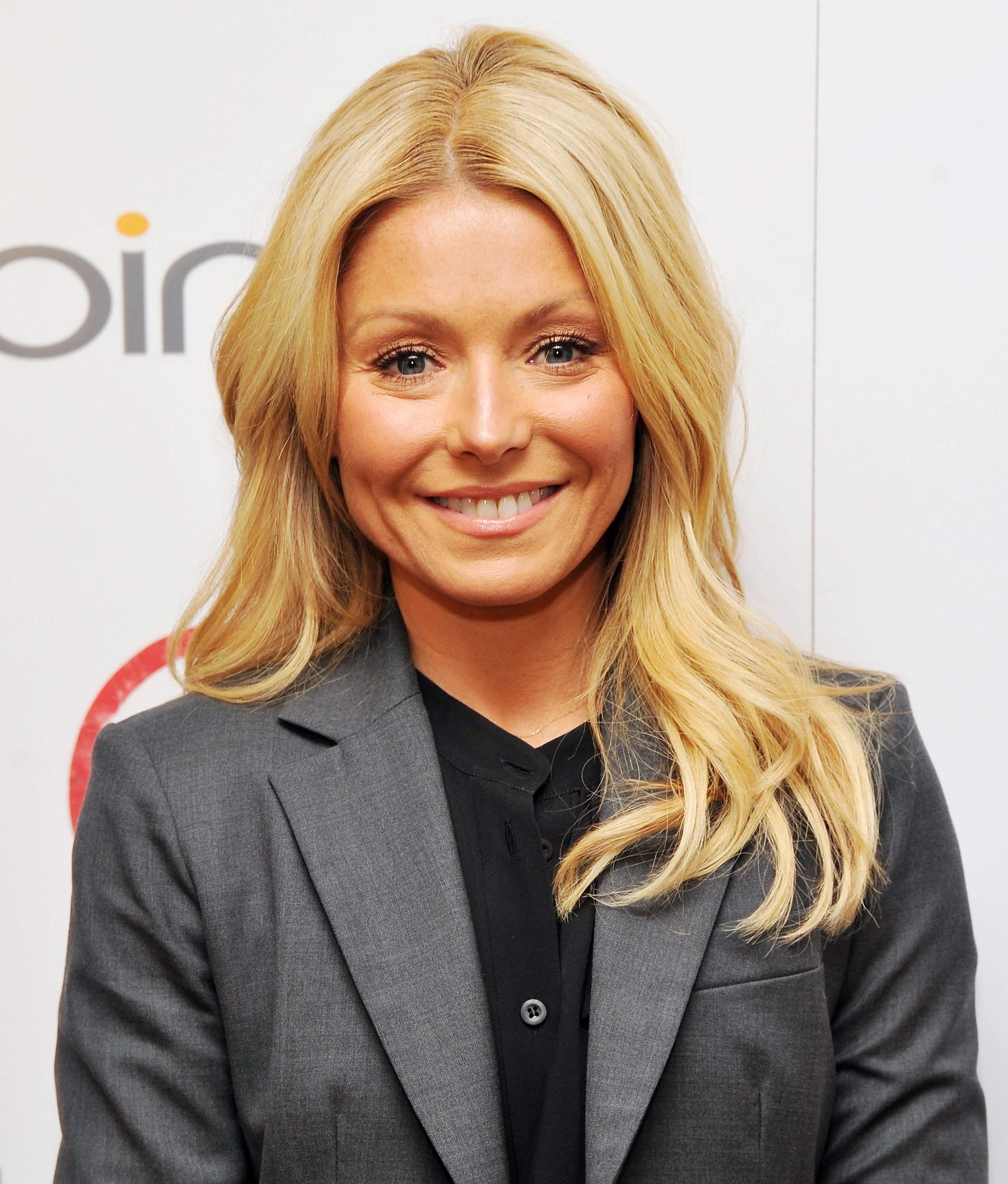 Kelly Ripa attends The Weinstein Company & Bing screening Of "Bully" at Crosby Street Hotel on March 11, 2012 | Photo: Getty Images
RIPA'S DOG REACHES A MILESTONE
"Happy Birthday Chewie! 91 human years young (we think) and still have most of your teeth!" Ripa captioned the shots. The very first picture saw Chewie facing the camera wearing a tiny Happy New Year's hat.
Other photos showed the dog upside down, running through green grass, and lounging in various locations. A couple of photos also featured the pooch with members of the family.
Ripa's sons Joaquin, 17, and Michael, 22, appeared in a couple of old shots with their dog. The last photo also featured Ripa's longtime husband, Mark Consuelos.
THE 'DOG DAYS OF QUARANTINE'
Ripa and her husband also share a daughter, Lola, 18, but she wasn't spotted in any of the photos. Of course, all the attention was meant to be focused on the cutie Chewie.
Last month, Ripa again put the spotlight on her dog when she shared a post talking about the coronavirus lockdowns. This time, Chewie wasn't exactly sporting his best look.
The shot of the dog showed her soaked with water following a recent bath. "Dog days of quarantine are upon us. #Chewie #stayhome," Ripa wrote in the caption.
CHEWIE ENJOYS NEW YORK STREETS
We get the impression that the family is always enjoying dog days. Back in 2016, the media snapped Ripa and Joaquin heading to Central Park, New York, with Chewie by their side.
The family outing came right after Ripa finished filming her show, "Live with Kelly and Ryan." To suit the less formal affair, Ripa was dressed down for the walk.
SEACREST STRUGGLES FOR ACCEPTANCE
The year after, it came out that Ripa's dog is not a fan of her co-host, Ryan Seacrest. During a segment based on the Internet craze called the "Dog Squat Method," Ripa opted to hand off her dog to her colleague.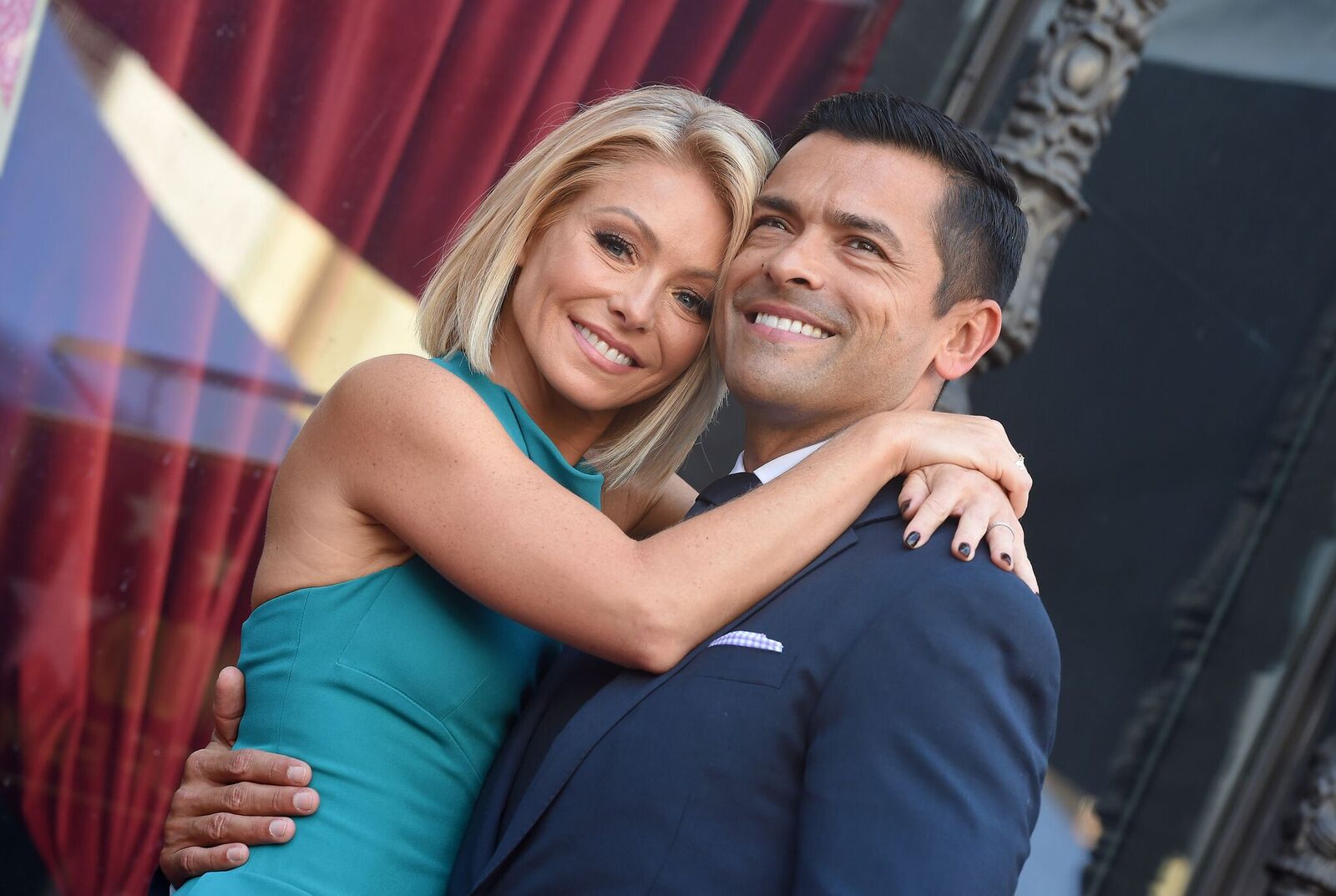 Kelly Ripa and Mark Consuelos at the ceremony honoring Ripa with a star on the Hollywood Walk of Fame on October 12, 2015, in California | Photo: Axelle/Bauer-Griffin/FilmMagic/Getty Images
Immediately, Chewie began squirming — not taken by his new holder. At one point, Seacrest dived to the floor to put the dog down. Thankfully, a few belly rubs did the trick, and Chewie came around.
RIPA & CONSUELOS CELEBRATES ANNIVERSARY
Besides the birthday celebration, Ripa also commemorated her 24th wedding anniversary this month. She did so with a touching video montage of her and her husband over the years.
The clips featured vacations, red carpet appearances, and included shots with the couple's children. A belated Happy Anniversary to them, and Happy Birthday to dear Chewie!
Please fill in your e-mail so we can share with you our top stories!