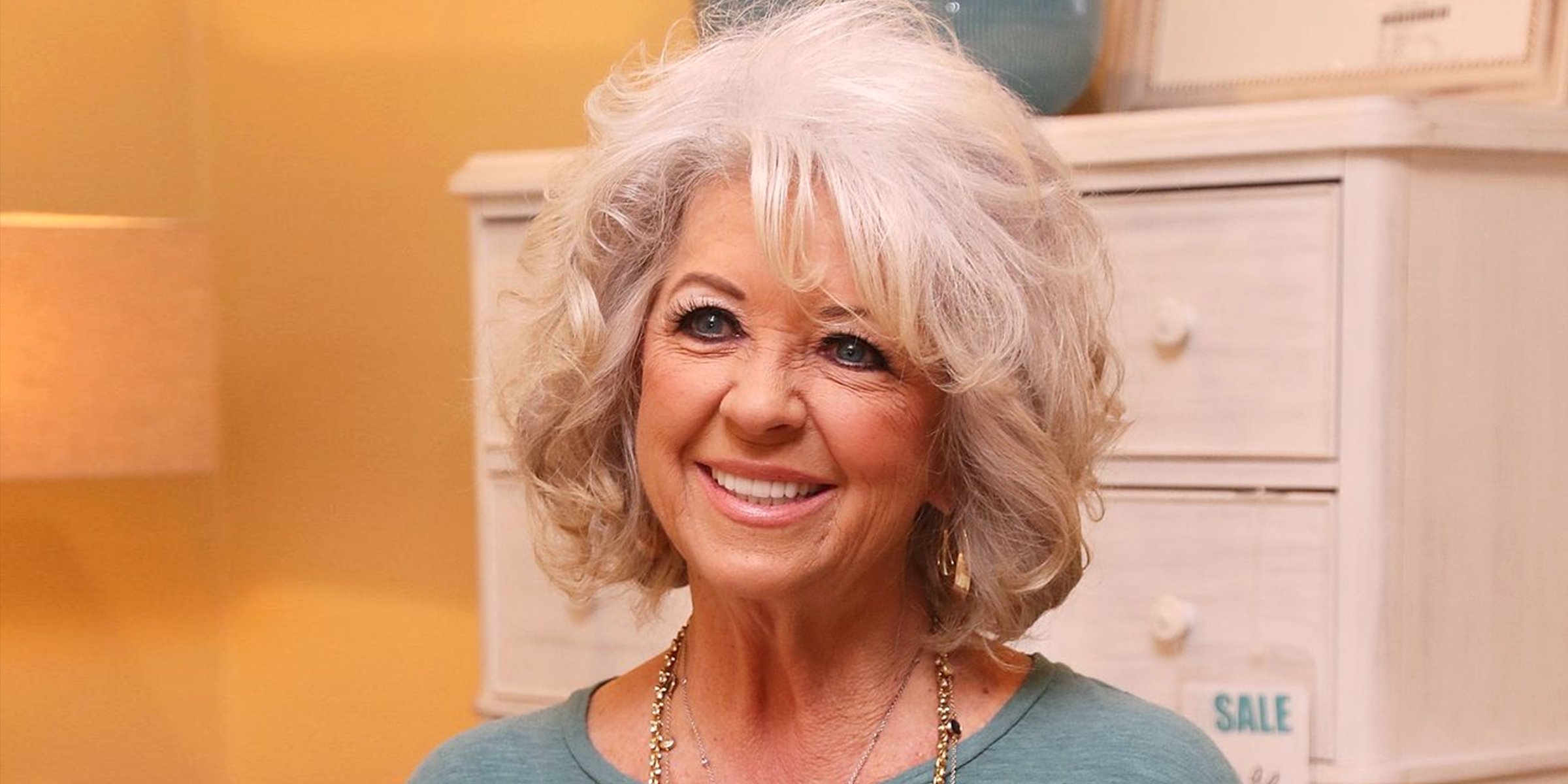 Getty images
Jimmy Deen Is Paula Deen's Ex-husband: Why Their Marriage Did Not Work
Celebrity chef Paula Deen was married to her first husband, Jimmy Deen, for 24 years, but the relationship fell apart due to his alcoholism.
Celebrities live under the microscope, and TV's most famous chef and author Paula Deen is no exception. Her life has also been surrounded by rumors, especially when it comes to her personal life.
Paula is now married to Michael Groover, and in 2013, there were rumors that he was stepping out on her. It was a hard blow in light of her marital past and everything she went through with her first husband.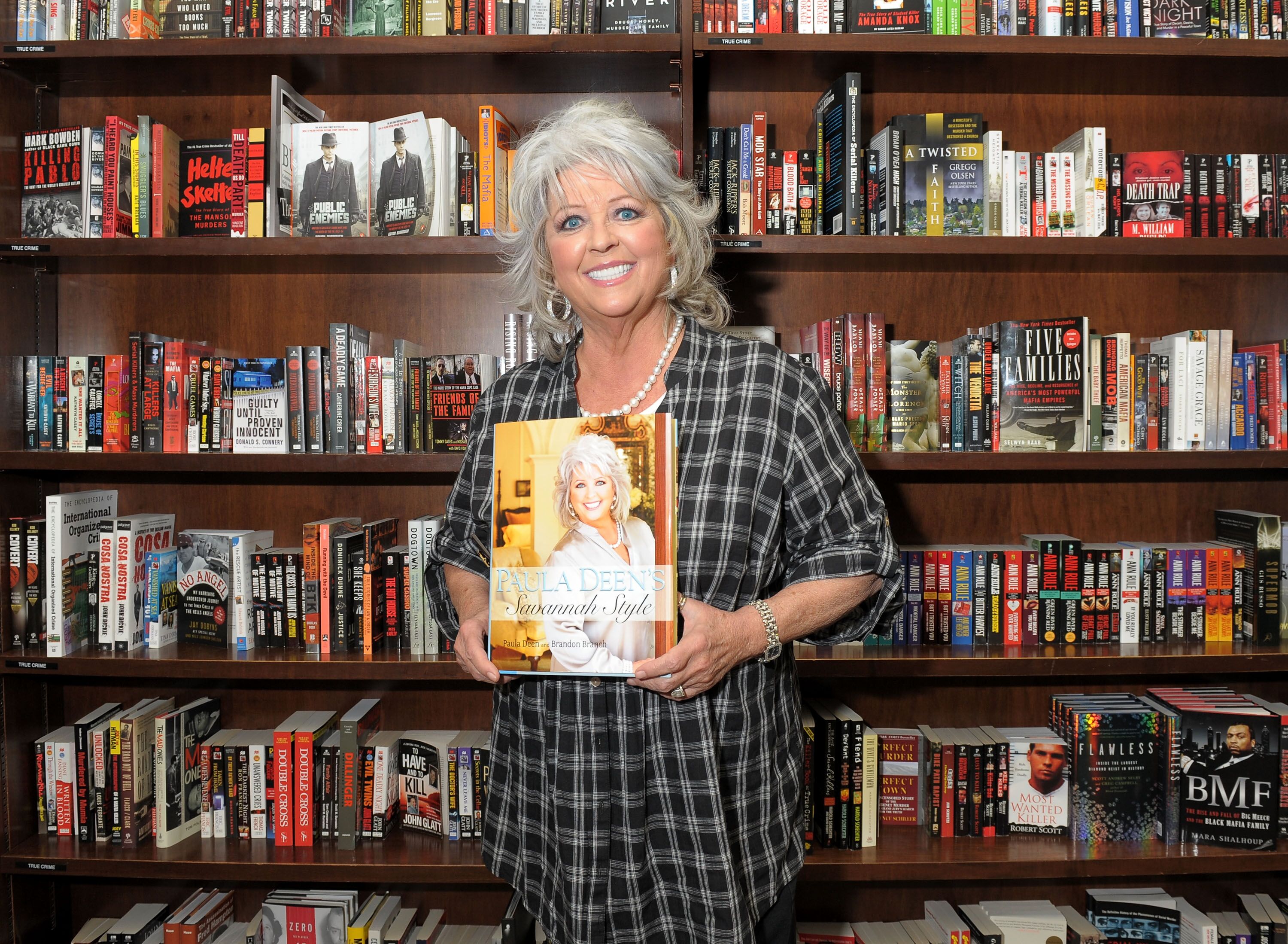 Paula Deen at the launch of her design book "Paula Deen's Savannah Style" in 2010, in New York City | Source: Getty Images
INSIDE JIMMY DEEN AND PAULA DEEN'S RELATIONSHIP
Paula Ann Hiers became Paula Deen in 1965, at 18, when she married her high school sweetheart, Jimmy Deen. But scarcely a year later, Paula suffered a devastating loss. She was 19 when her father, Earl Wayne Hiers Sr., passed away, and already the marriage was showing signs of trouble.
While trying to cope with her loss, Paula Deen struggled with mental issues and constant panic attacks. Her unhappy marriage to her husband Jimmy Deen made her struggles worse, together with having to raise two kids. Jimmy didn't offer much support to his wife and left her to her own devices.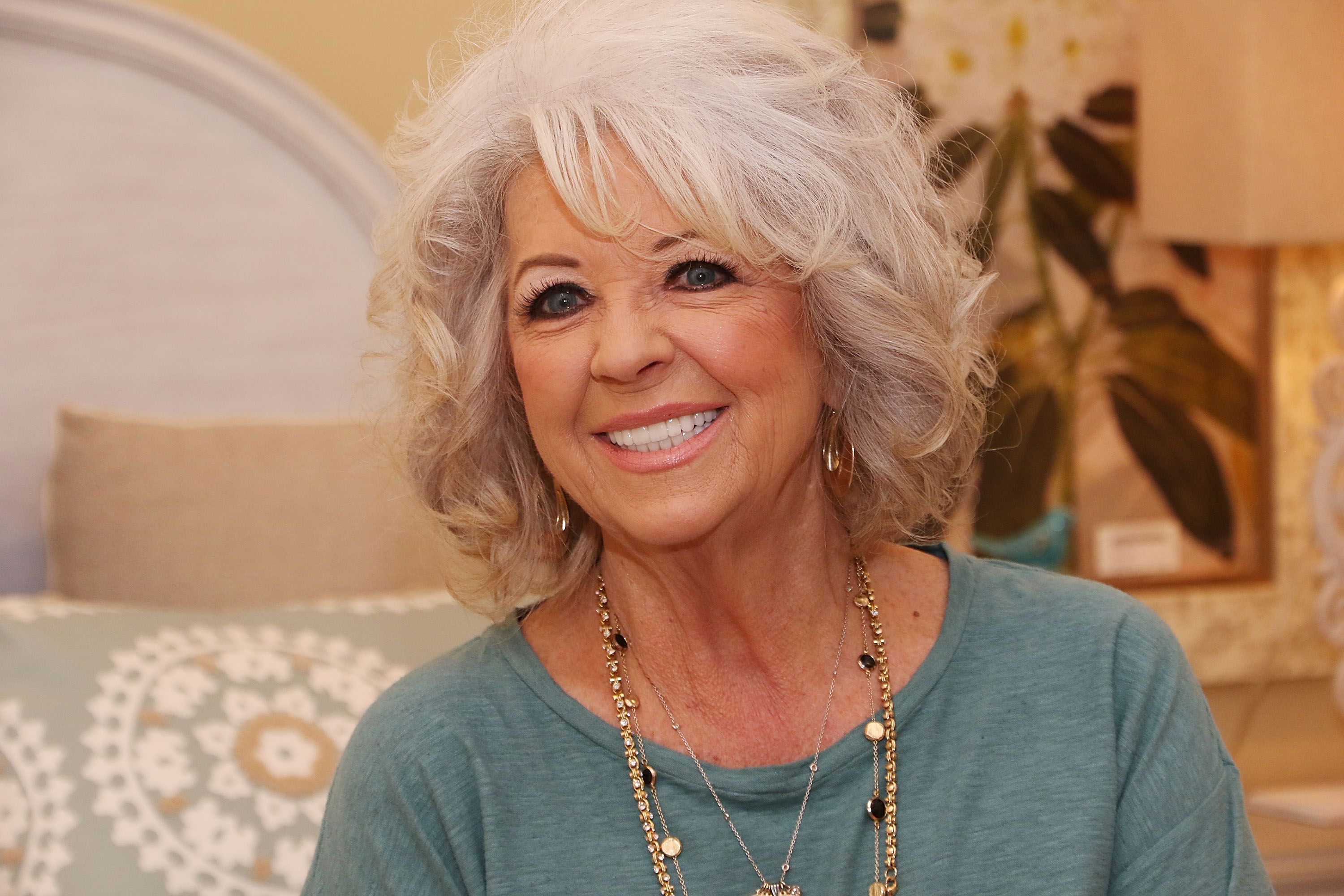 Paula Deen signs copies of her book "Cuts the Fat" in 2016, Boca Raton, Florida | Source: Getty Images
Paula was left alone with two children, and a husband who was revealing himself to be abusive.
Jimmy Deen faced his demons as he struggled with a drinking problem that bothered his wife. According to Jimmy's wife's book "It Ain't All About the Cookin,'" the couple's marriage was in trouble by the 1990s. Paula said her husband "drank way too much" and couldn't rely on him to do anything.
She realized she'd had enough when her son's truck was seized due to Jimmy failing to make payments even though their son always gave him the money to give to the bank. It was then that Paula reached her limits and decided that their marriage was over.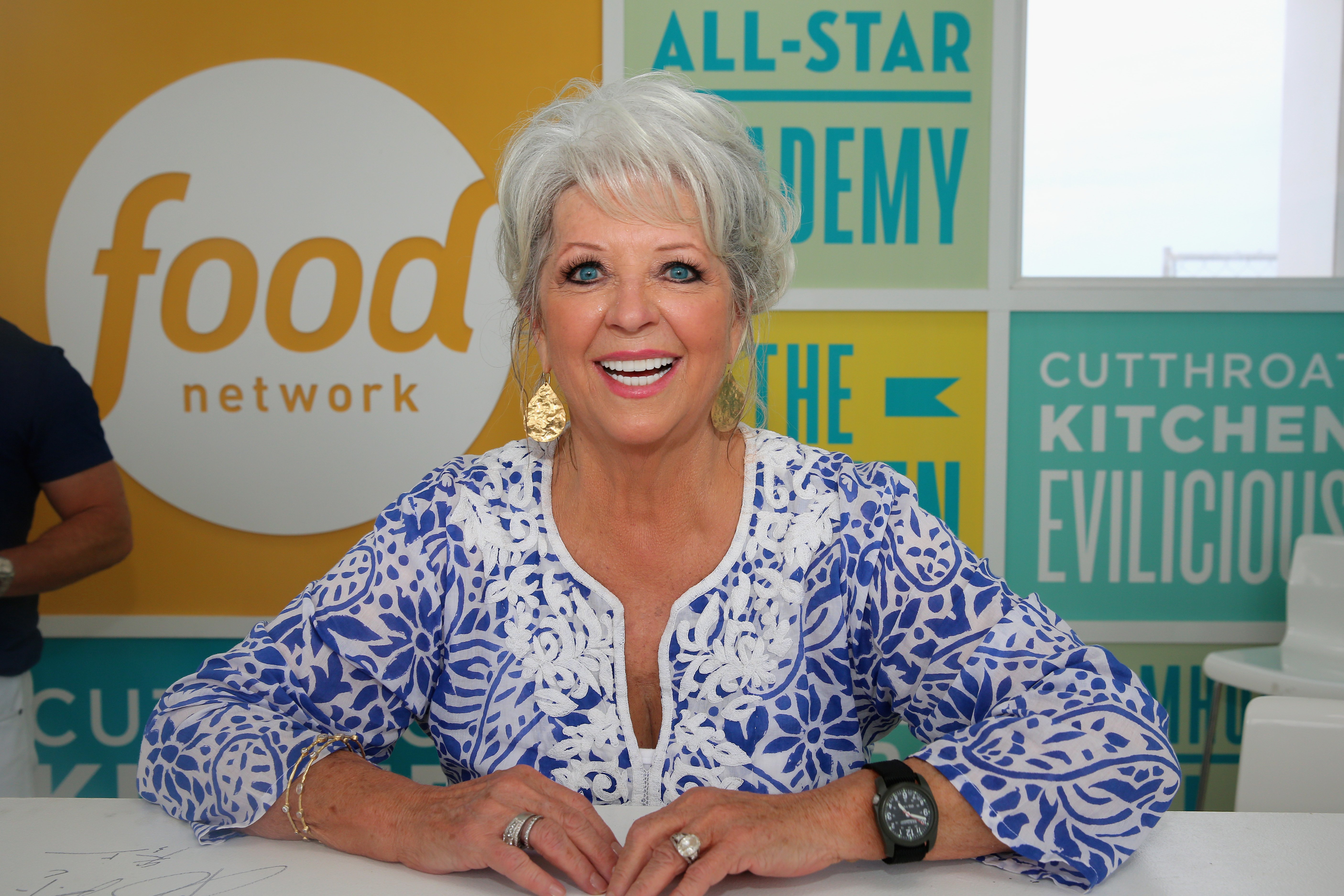 Paula Deen signs books at the 2015 Food Network & Cooking Channel South Beach Wine & Food Festival | Source: Getty Images
A SECOND LOSS
Four years later, Paula's mother, Corrie, died, and the second loss plunged her into a deep depression and triggered chronic panic attacks and agoraphobia that would plague her for the next 20 years. Paula revealed:
"At 19, I woke up every day waiting to die."
At the time of her mother's death, Paula had already welcomed her two sons with Deen -- Jamie in 1967 and Bobby in 1970. Paula was left alone with two children and a husband who was revealed to be abusive and too fond of drink.
Trapped in an unhappy marriage by an abusive husband and inside the house of her agoraphobia, Paula turned to cook as an interruption from her unhappiness and her anguish.
Paula's grandmother Irene Paul encouraged her to cook, taught her the secrets of Southern cooking, and inadvertently gave her the means of earning a living that would one day make her a celebrity.
PAULA DEEN'S CHILDREN
Paula Deen's two beloved sons are Bobby and Jamie Deen. The two ended up having careers in their mom's industry, all thanks to their ambitious mother. She used cooking to deal with the constant panic attacks and agoraphobia she was experiencing.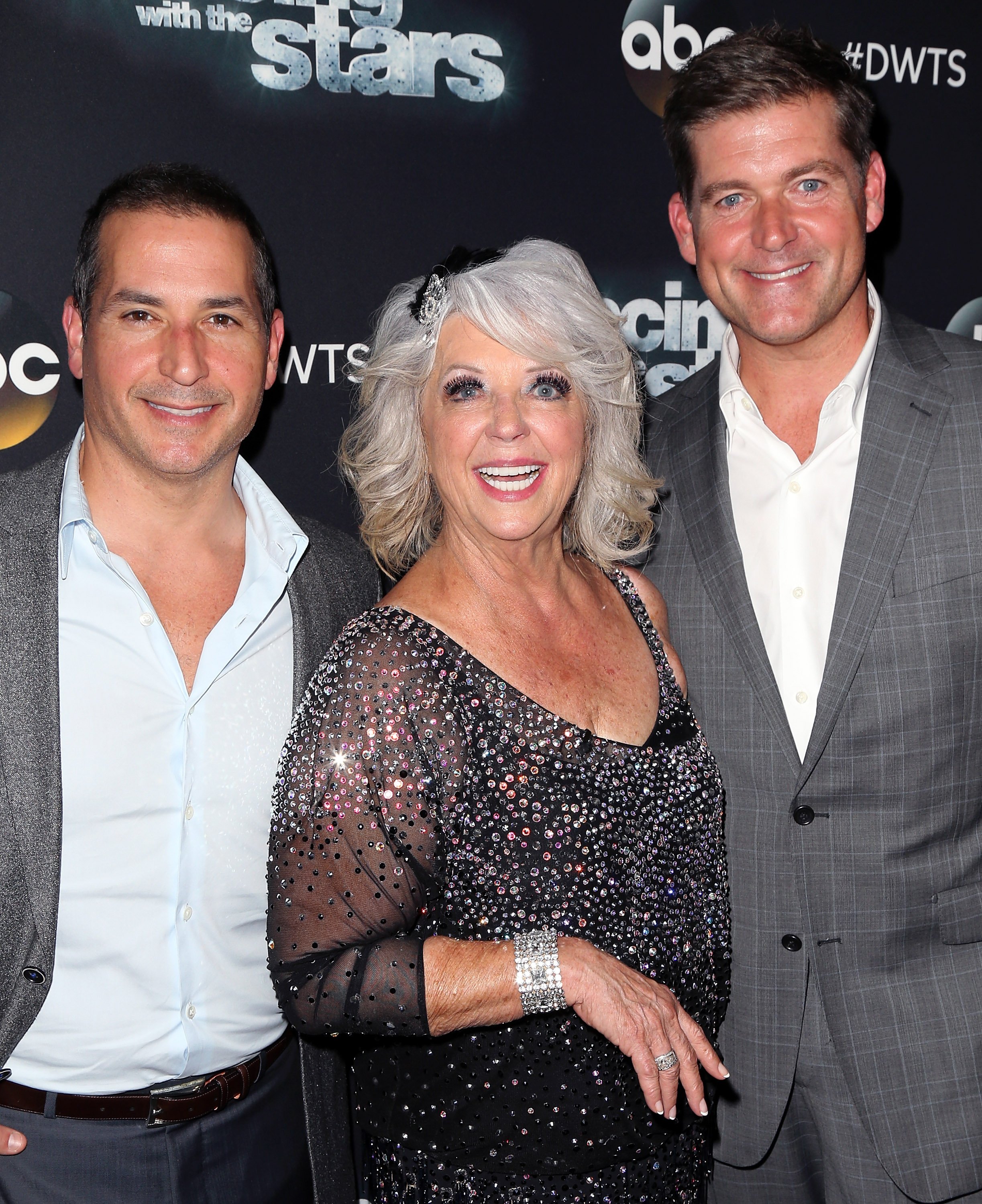 Paula Deen with sons Bobby Deen and Jamie Deen at 'Dancing with the Stars' Season 21 | Source: Getty Images
That was how Paula's catering service, The Bag Lady, was born, which she ran from home with the help of her sons. Jamie and Bobby did the deliveries, and the mother and her sons' business soon expanded.
It led to them eventually opening Lady and Sons, an award-winning restaurant. Paula also went to appear on television and wrote a cookbook, and her career kept moving to new heights.
She did not have one but two cooking shows, "Paula's Home Cooking" and "Paula's Party," and became a regular on the Food Network in the 2000s.
The mother of two also wanted her sons in the spotlight, which is why she included them in her programs. Bobby and Jamie eventually got their show on the network called "Road Tasted."
It may seem like Bobby and Jamie's lives have always been great; however, that's not the case. They didn't have an easy childhood, and Bobby faced many emotional challenges.
The brothers have since written four books together, with Jamie writing his book and becoming a successful celebrity chef. Jamie loves his family and once said having his kids may have been hard, but it was also "the most fulfilling."
WHAT HAPPENED WITH JIMMY DEEN?
Jimmy Deen and Paula, who were married for 24 years, remained close even after they separated. According to a report by Closer Weekly, an insider said the two "get along really well."
Jimmy Deen was reportedly diagnosed with stage 1 cancer, and a source told Radar Online that it was caught in time and Jimmy had started with radiation therapy.
FREEDOM
At 42, Paula finally found the courage to leave her husband and moved to Savannah, Georgia, with her sons and younger brother. With a family to support, Paula sought a way to earn a living.
It was then that she began her journey that would lead her to create an empire founded on her ability to transmit her enthusiasm for Southern cooking and her deft hand with spices.
Her sons, Bobby and Jamie, inherited her passion for cooking and followed in her footsteps in the kitchen. Bobby and Jamie are chefs and restaurateurs who run the restaurant The Lady & Sons in Savannah, Georgia.
MEETING HUSBAND #2
Paula was 55, concentrated on her career, and love was far from her mind when she met tugboat captain Michael Groover. They were brought together when her dogs escaped from her yard and into his.
Paula and Groover married in 2004 at Bethesda Academy in Savannah, Georgia, with a Southern banquet that boasted such delights as crab-stuffed shrimp, fried collard greens, and pickled okra sandwiches.
WHAT TO KNOW ABOUT MICHAEL GROOVER
Paula Deen and her husband have remained committed to each other for the past 18 years. Michael had quite an exciting career that's not even close to being similar to what his wife Paula does. Paula's husband was a tugboat captain in Savannah, Georgia, before his retirement.
The pair are total opposites regarding their professions, as Paula is always in the limelight and loves attention. At the same time, Michael's career kept him in solitude, allowing him only to communicate using a radio.
Michael invited his now wife for a boat ride after they first met, and they have been together ever since.
STANDING BY HIS WOMAN
Groover has proved to be a devoted and supportive husband and stood by Paula's side throughout the 2013 racism scandal that saw her kicked out of The Food Network and nearly ended her career.
When Paula was diagnosed with Type 2 Diabetes, the sugar and butter-loving chef was faced with making some significant changes in her life. Paula's diet changed, and so did Groover, who kept to the same dietary restrictions as his wife.
MICHAEL GROOVER'S MEMOIRS
Groover wrote and published a book in 2009, "My Delicious Life with Paula Deen." Apart from details of their life together, it includes some of his favorite recipes from his sea-faring days, such as Blue Water Banana Pudding and Captain's Deviled Crabs.
Despite the rumors of infidelity, which they both denied, Paula and Groover are a happy couple, united by their love of native Southern food.
Paula and Groover seem to have sailed past the 18-year mark on their marriage, and they are going forward, full steam ahead.
Please fill in your e-mail so we can share with you our top stories!
The information in this article is not intended or implied to be a substitute for professional medical advice, diagnosis or treatment. All content, including text, and images contained on news.AmoMama.com, or available through news.AmoMama.com is for general information purposes only. news.AmoMama.com does not take responsibility for any action taken as a result of reading this article. Before undertaking any course of treatment please consult with your healthcare provider.