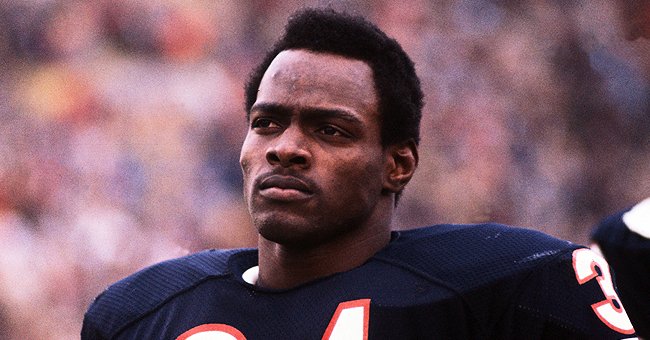 Getty Images
Meet NFL Legend Walter Payton's Kids Who Have Beautiful Families of Their Own Now

Legendary football players in Walter Payton had two children at the time of his death. Twenty years later, these two siblings have grown up to have their own families as well.
Walter Payton had a successful career in sports, and even better, the late football player was blessed with two beautiful children; Britney Payton and Jarret Payton.
At the time of Walter's death, Britney was one month away from turning 14 while her big brother was only a young 18-year-old boy. Over time, the two siblings have grown and now have beautiful families of their own.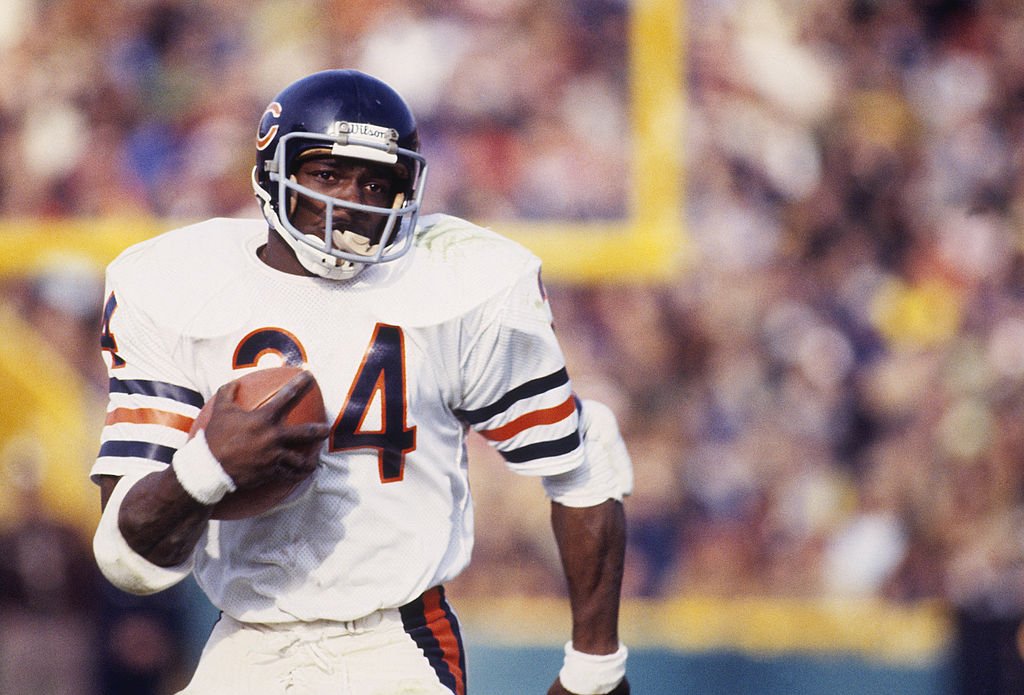 Chicago Bears' running back Walter Payton #34 runs with the ball circa 1975-1987. | Photo: Getty Image
JARRET PAYTON
In a recent photo series on Jarret's Instagram page, the 39-year-old was pictured posing with his two children's adorable family. The picture saw Payton and his wife standing next to each other while they affectionately held each of their children.
Since the post was dedicated to mothers, the series also included pictures of the athlete with other members of his family who are mothers. Payton shared the photos alongside a sweet tribute where he appreciated mothers. He wrote:
"Celebrating all the amazing #moms in my life and yours. #Thankyou for all you do.?"
In a previous Christmas family photo shared last December, the spotlight fell on Payton's children, who were all smiles as they posed for the beautiful images.
Back in 2015, Jarrett started working as a sports reporter for "WGN NEWS," which debuted in that same year. This came after Payton had enjoyed a career in professional football, just like his father.
In his lifetime, he was given the nickname "Sweetness," by which he was addressed.
BRITNEY PAYTON
Just like her brother, Britney went on to grow into a beautiful young woman who now has an equally lovely family. During the Mother's Day celebration back in May, the proud mother shared a family photo with her two babies.
In the pictures, Britney was pictured wearing a lovely pink dress while her kids also rocked pink outfits with matching denim jackets. Another family photo shared during the Easter celebration saw the mother of two posing alongside her husband and her mother, Connie Payton.
Last November, Britney shared a series of photos where she was seen posing with her late father. In celebration of Walter's death anniversary, she wrote a heartwarming tribute that read:
"20 years seems like a lifetime ago, yet I remember it like it was yesterday… I miss you every day, but especially today. Love you, Dad. ?"
The late Walter Payton was born on July 25, 1954, in Mississippi. In his lifetime, he was given the nickname "Sweetness," by which he was addressed. Even though Payton was an outstanding football player, he was greatly admired for his generous personality.
In 1994 he was included in the NFL's 75th Anniversary All-Time Team. This came a short time after Walter was inducted into the Pro Football Hall of Fame in 1993.
Please fill in your e-mail so we can share with you our top stories!