Alec Baldwin Jokes His Hairstylist Isn't Very Talented as Wife Hilaria Gives Him At-Home Haircut
Alec Baldwin's wife threatens to shave his head after he joked about her skills during an at-home haircut.
With most people still social distancing, Alec Baldwin's wife is the latest to attempt to cut their partner's hair, and her husband caught it all on camera.
The actor shared a video of his wife giving him a haircut as she got advice from hairstylist Joseph Bennet who was tuning in via video chat.
Recently the expecting mum has been sharing clips of the family as they quarantine at home and also shared a photo of their daughter snuggled up to the growing bump.
The fitness guru revealed that her daughter was looking forward to the newest arrival adding,
"She was feeling the baby move and having a while convo about how she is so excited to be a big sister again."
The couple who got married in 2012, are expecting their fifth child and the famous family has said they could not be happier.
However, the yoga instructor has told fans that she will not be finding out about the gender of the baby.
She revealed that she didn't want to guess the baby's sex.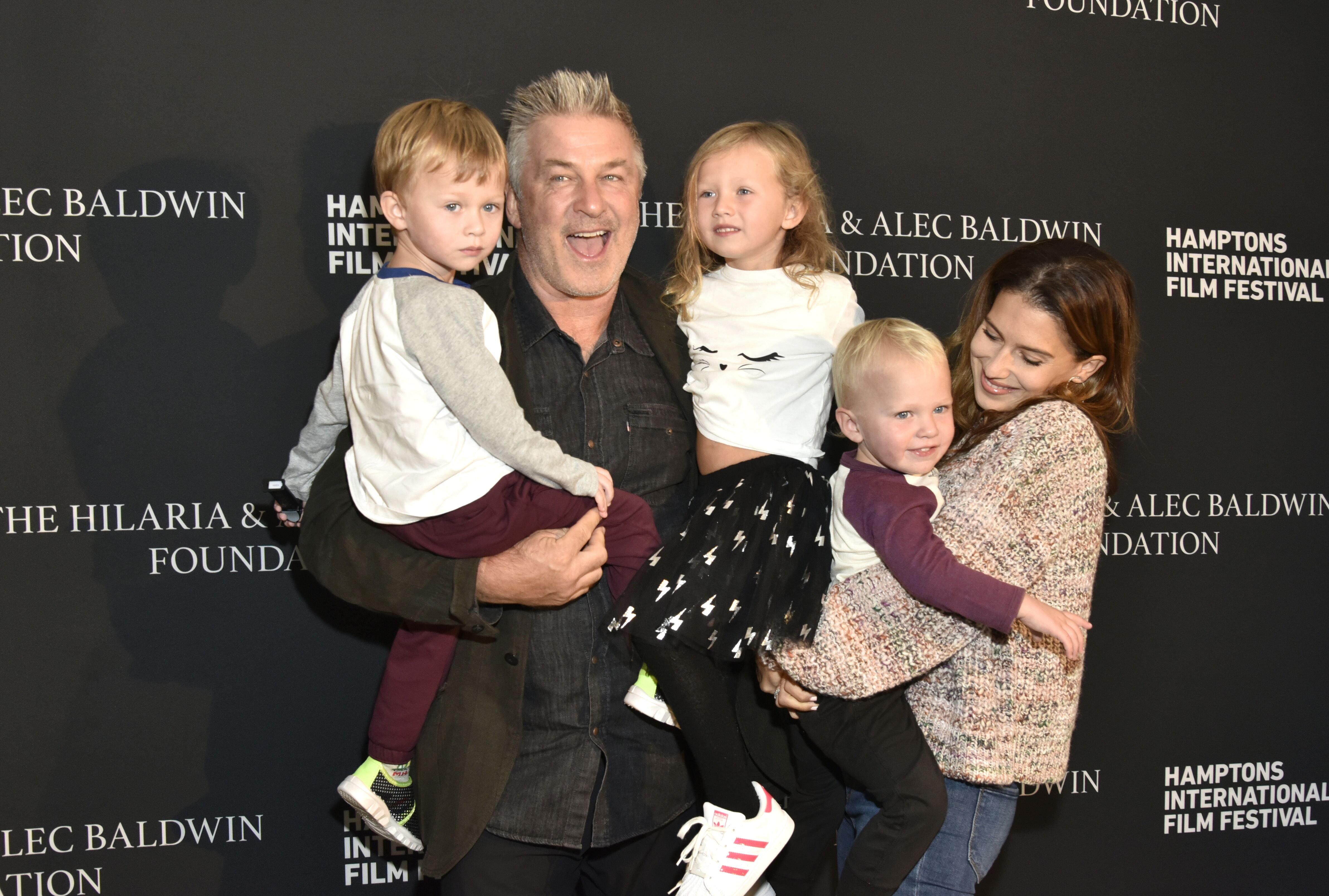 Hilaria Baldwin has shared that she is cautious with her pregnancy after experiencing two miscarriages in 2019.
She held a Q&A with fans where she revealed that she didn't want to guess the baby's sex, only caring that they are healthy. She said,
"This pregnancy is different for me than some of my other pregnancies because of the trauma that I had at the loss of four months. I'm not ready to go there, boy or girl."
In April, the expectant mother posted a heartbreaking tribute to her daughter on what would have been her due date.
In the touching caption, Hilaria spoke to her child, telling her that "you were so loved and you will always be."
The couple is currently quarantining with their children Carmen Gabriela,6, Romeo Alejandro David, who is almost two, Leonardo Angel Charles, three and Rafael Thomas,4.
Alec also has another daughter Ireland Baldwin,24, from a previous marriage with Kim Basinger.