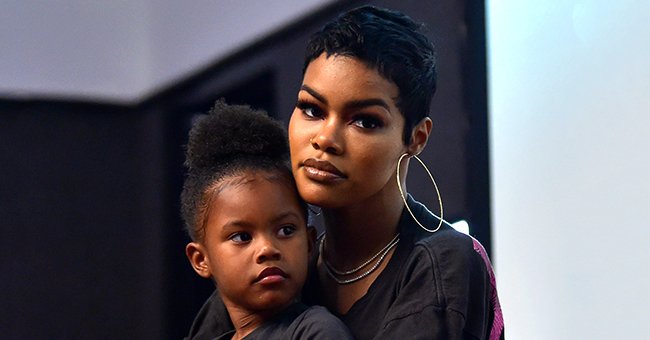 Getty Images
Why Fans Think Teyana Taylor Is Pregnant with Iman Shumpert's 2nd Baby
Teyana Taylor fans believe she is pregnant with baby number 2 after her daughter Junie kissed "the baby" in her tummy while they were on an Instagram live session.
Teyana Taylor couldn't help but just laugh after her daughter Junie sneakily kissed her tummy, referring to it as "the baby." Fans then flooded the comment section with their reactions, many of them surprised that the singer might actually be pregnant.
It's been four years since Teyana and Iman Shumpert welcomed Junie into their lives, and it seems there might be another blessing coming if Junie's little hint turns out to be true. Fans went on to share that Teyana's face seems to have given away that she is indeed pregnant, and they couldn't hide their excitement.
HER NEW ALBUM
Despite the seemingly subtle pregnancy announcement, Taylor has been hard at work promoting her latest project, a new album that is set to be released in June 2020. Although it's kept her busy, she is now ready to share it with the world and it's something she's proud of.
"We've been working on the album. The album is done - that's why I look crazy right now. Before I got on with y'all, we literally just did the listening of the album. Y'all gonna be so happy."
A NEW VIBE
As for what fans can expect from this new album, Teyana explains that while there are head-boppers, her songs will not be super fast. Instead, fans can choose to dance, cry, and ride with the songs. To her, it's a vibe that they can simply enjoy.
The little girl often joins her moms on gigs, often seen on-stage with her as she performs in concerts.
JUNIE'S CLOTHING LINE
On top of her music career, Teyana has also spearheaded the creation of her daughter Junie's own children's clothing line called JujuBeez. The 4-year-old is now the owner of a clothing line which she also models for, and it's an adorable line that describes her style.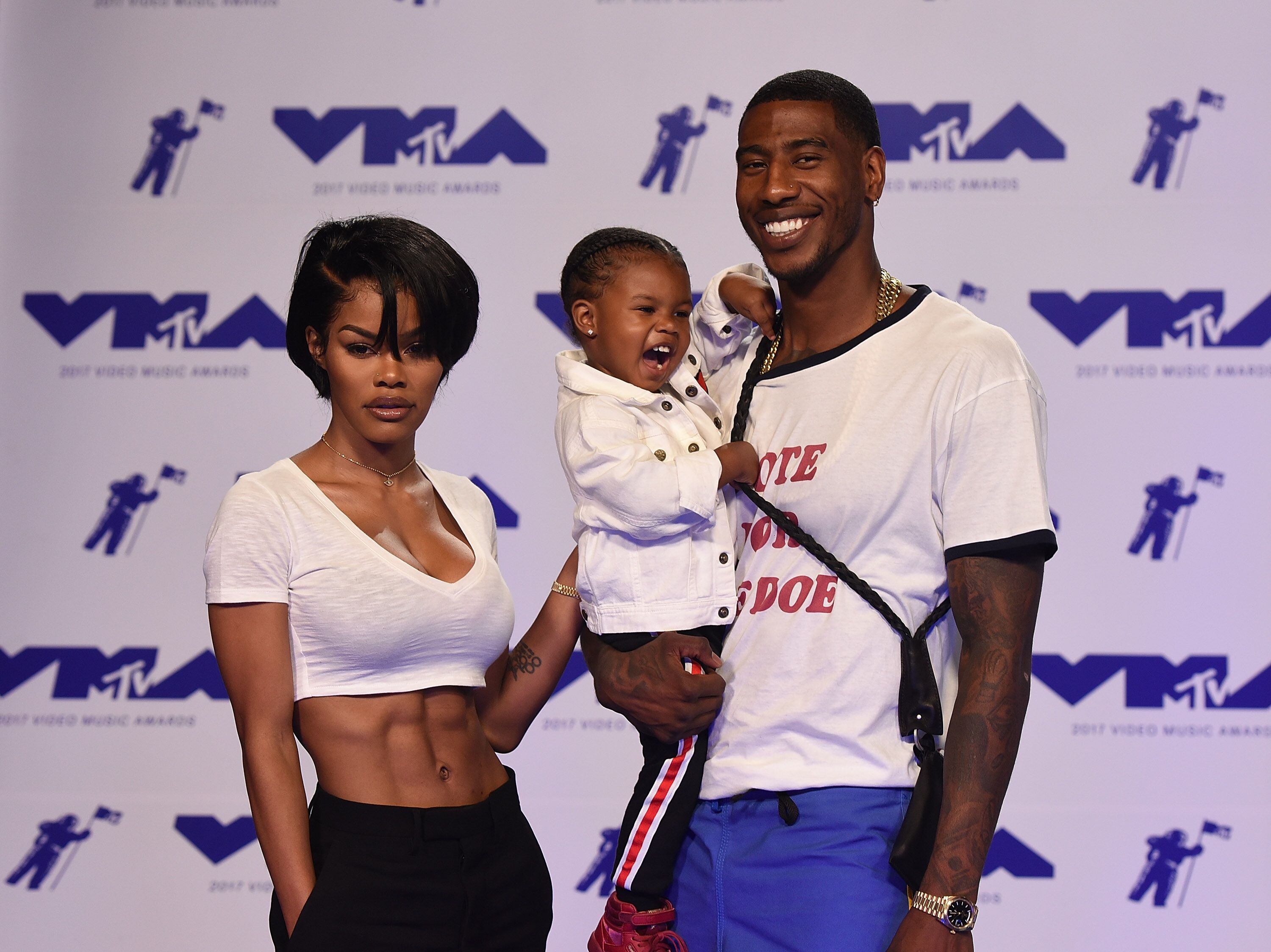 Teyana Taylor, Iman Shumpert, and Junie Shumpert at the MTV VMAs | Source: Getty Images
Since giving birth to Junie in the bathroom of their home, she and Teyana have been inseparable. The little girl often joins her moms on gigs, often seen on-stage with her as she performs in concerts. Now, it is only a matter of time before their family grows and it'll be exciting to see Junie as an older sister.
Please fill in your e-mail so we can share with you our top stories!