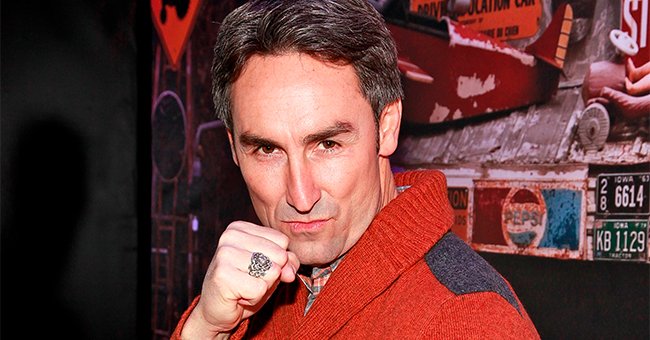 Getty Images
More about Mike Wolfe's Career, Divorce, Dating Life, and Only Child
"American Pickers" co-host Mike Wolfe is currently in the process of divorcing his wife of nine years with whom he shares a child. Despite their relationship ending, the star is ready to move on and is already dating again.
Mike Wolfe, 57, is well-known as the creator of the reality series "American Pickers." He's a collectible and antique picker himself and shot to fame on January 18, 2010, with the History Channel's series.
On the show, Mike and his partner, Frank Fritz, go across the nation following leads about valuable items for resale to clients. Sometimes the pair comes across things that they keep for themselves.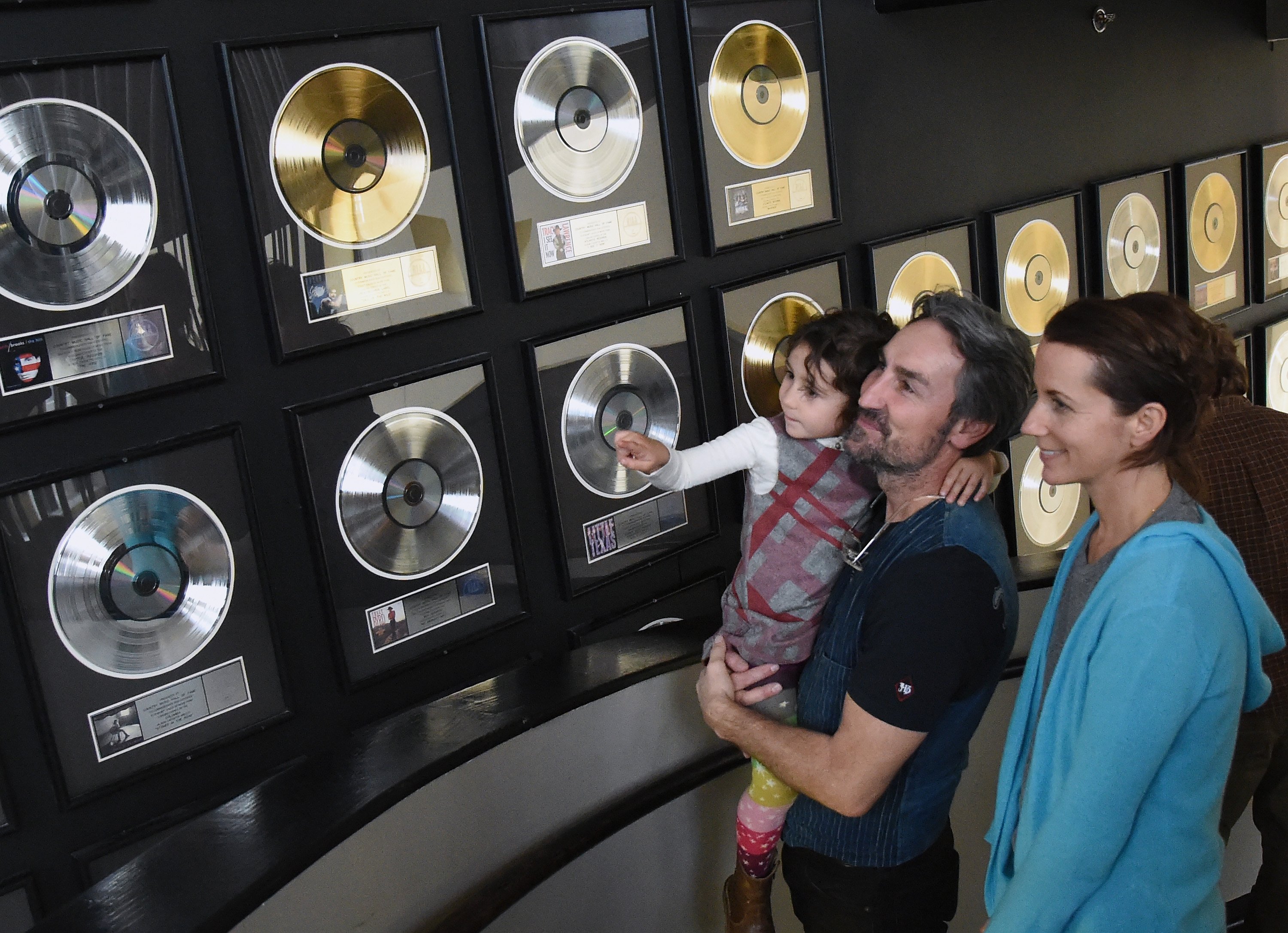 Charlie, Mike, and Jodi Wolfe visit the Country Music Hall of Fame And Museum on December 13, 2015, in Nashville, Tennessee | Photo: Rick Diamond/Getty Images
WHERE MIKE BEGAN CAREER
Mike's love for collectibles and antiques began at a very young age. His first-ever profitable deal came when he sold a bicycle that he'd gotten from one of his neighbor's trash at the age of six.
In his mid-20s, he tried becoming a competitive bicycle racer and even owned bike stores in Iowa in the 1990s. However, he eventually decided to pursue a career as a picker of antiques.
HIS SUCCESSFUL STORES
Before he became a big Hollywood name, Mike was a professional treasure hunter. He'd take road trips searching for what he called "rusty gold," which he would buy and sell in his two stores called Antique Archaeology.
His one shop is in Nashville, Tennessee, while the other is located in Le Claire, Iowa. Both feature on his website. The stores host antique and vintage items as well as official merchandise for his brand.
HIS ACCOLADE & THE RUMOR MILL
In 2011, Mike's effort to collect overlooked items earned him the title of "The Jack Kerouac of Junk" from The New York Times. However, in late 2020, rumors started that he'd lost his fortunes.
It was alleged that he was working at bars after losing all his money. However, this was proven wrong and described as a mistaken identity case.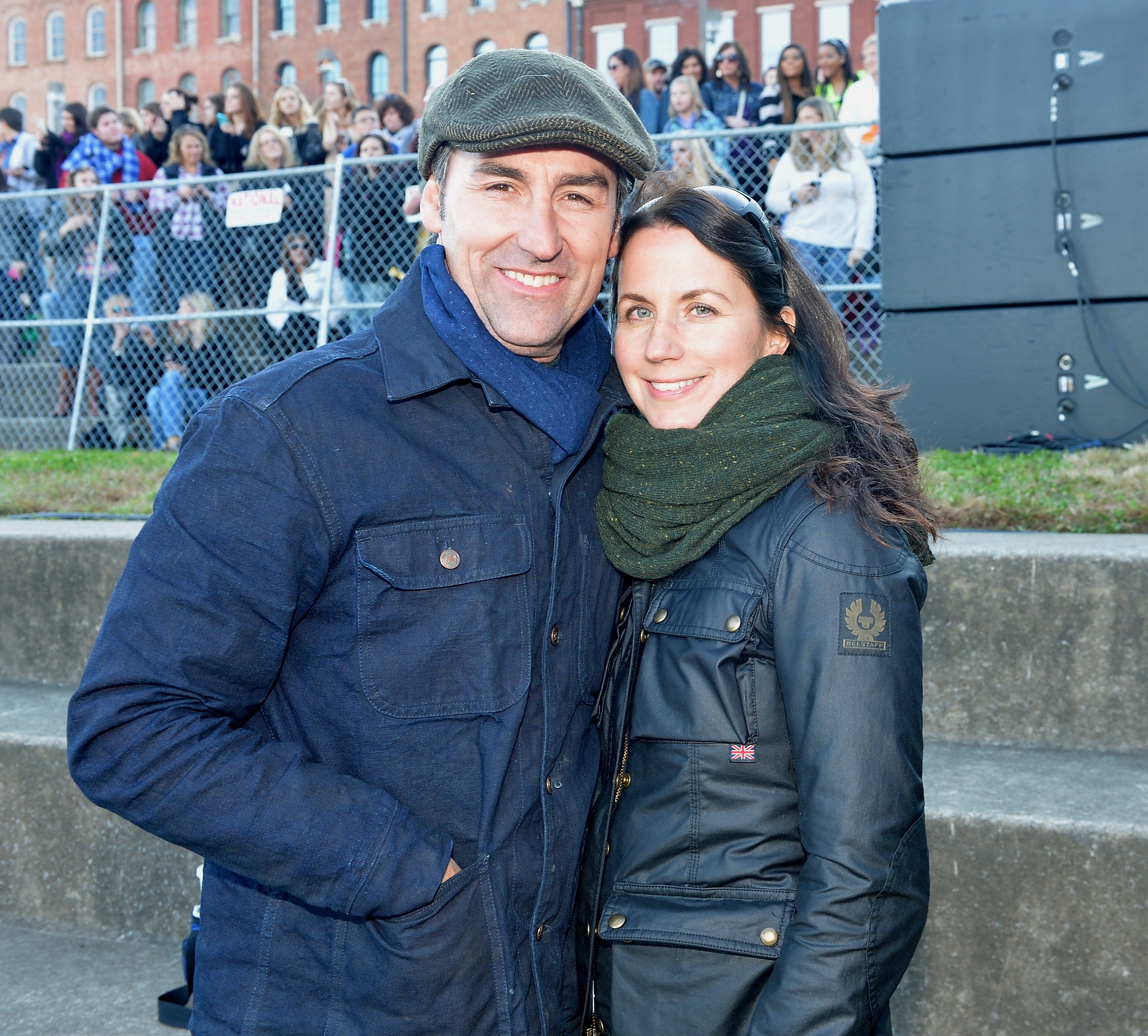 Mike and Jodi Wolfe at Dierks Bentley's 8th annual Miles & Music for Kids at Riverfront Park on November 3, 2013, in Nashville, Tennessee | Photo: Rick Diamond/Getty Images
HOW MIKE MET & MARRIED WIFE
Outside of work, the star is also known as a family man. Mike met his wife, Jodi Faeth, now-50, in 1994. and she was fascinated by his passion for collecting antiques and turning them into decorative pieces that could be sold at a higher price.
The love that he had for his work is what drew her to him. Soon after meeting, the pair began dating. They were together for almost 20 years before they got married on September 8, 2012.
WELCOMING CHARLIE AND DIVORCE
Seven months after their wedding at Leiper's Fork, Tennessee, they welcomed their first and only child together, Charlie Faeth Wolfe, on January 30, 2012. Jodi already had a son of her own before she met the star.
Sadly, in July 2021, People revealed that Jodi had filed for divorce after almost nine years of marriage. According to documents from Williamson County Chancery Court in Franklin, Tennessee, the pair separated in June 2020.
WHY MIKE & JODI ARE DIVORCING
Jodi's court documents stated that "all hopes of reconciliation are exhausted." The documents said the former couple was "unable to successfully live together" as husband and wife.
Jodi asked the court to decide what would happen to her and her husband's debts, marital property, and more. At the time of the report, Charlie was staying with her mother and half-brother, Kyle.
MIKE'S ONLY CHILD
Before Charlie was born, doctors diagnosed her with a developmental disorder called Cleft lip and palate. Jodi was in labor for several hours with her daughter, and Charlie had to undergo a year worth of surgeries for her condition.
A TMZ source said the relationship between the former "Beauty and The Geek" [Leticia Cline] star and Mike [Wolfe] was "pretty serious."
Luckily, the little girl fared well, and her condition was remedied after her mother had faced fears of having her at the late age of 41. Besides her parents, Charlie's half-brother also fell in love with her.
WORKING WITH KID'S WITH CHARLIE'S CONDITION
After numerous surgeries to correct Charlie's cleft lip and palate, Mike teamed up with one of Iowa's popular sculpting companies, Isabel Bloom, to create a stunning sculpture of Charlie, called "Charlie's Smile." The statue was created to sell. In a YouTube video documenting the creation process, the antique collector said:
"We found out that Charlie had a cleft lip and palate through an ultrasound."
Mike recalled how they felt emptiness before finding Dr. Kelly, a Nashville surgeon who introduced them to "Operation Smile." The project raised more funds by selling "Charlie's Smile" sculptures.
The organization was founded on the firm belief that children born with facial deformities also had the right to smile. Besides Charlie's early struggles and Mike's divorce, the star seems happy at the moment.
HOW THE STAR IS MOVING ON
Mike has started dating again after becoming a single man. In the month that his divorce was revealed, the US Sun announced that the television star was dating model Leticia Cline, 42.
The publication also claimed that Mike's divorce was finalized in November 2020. A TMZ source said the relationship between the former "Beauty and The Geek" star and Mike was "pretty serious."
Please fill in your e-mail so we can share with you our top stories!