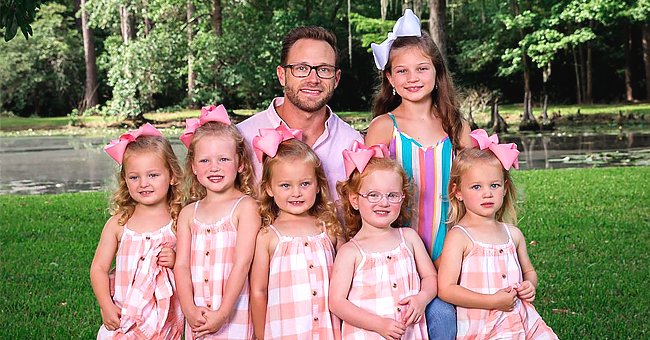 facebook.com/Adam Busby
Adam Busby's Reported Job and Salary — Inside the 'OutDaughtered' Patriarch's Life and Work

Adam Busby once had a high-paying job. The "Outdaughtered" patriarch has been balancing life and work, all while raising six children.
The reality star's LinkedIn page states he was a Key Account Manager at Intrinsic Solutions and Sprint Safety, as reported by Good Housekeeping. At present, he owns "Adam Busby Media," which specializes in photo and video projects for events.
Adam's salary from his previous job, however, was not specified, but the position he held would pay him around $80,000. Adam and his family would also receive between $25,000 to $40,000 every episode of the TLC reality show.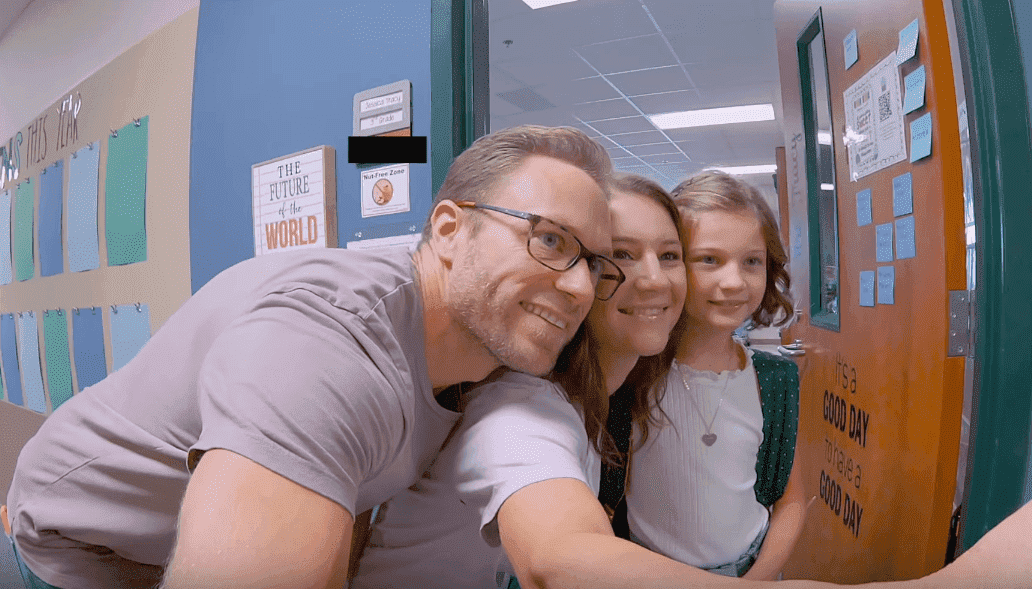 Adam, Danielle, and Blayke Busby taking a selfie at a school. | Photo: YouTube/It's a Buzz World
A HANDS-ON FATHER
Adam remains to be hands-on with his adorable children — his biggest job. But parenting would not be overwhelming for him without the help of his wife.
Before making his own business, Adam had also worked for Target. It was where he met his wife, Danielle, as reported by TLC.
After two and a half years of dating, the Louisiana native proposed to Danielle on Christmas eve. They got married and moved to Houston, Texas where they raised their six little girls.
GROWING UP RESTLESS
Aside from 9-year old daughter Blayke, Danielle said her quintuplets are growing up restless. Quintuplets Ava, Olivia, Riley, Parker, and Hazel, are all turning five years old soon, as reported by
People. "I mean, they're growing up. They're so expressive now — funnier, louder," Danielle said. In the new season of their reality show, the family is set to take a trip to Jackson Hole, Wyoming.
Adam and Danielle have been enforcing rules and decisions for their daughters as a way of adapting to a new normal.
TRIP CUT SHORT
Danielle said her daughters will finally see snow for the first time, and it will be the first time for her to relax, too, after they were born.
All the family's excitement was cut short when the COVID-19 pandemic reached the United States. They all went back to Texas to do the mandatory home isolation, as reported by People.
For the couple, to quarantine with their children was a challenging task. Adam and Danielle have been enforcing rules and decisions for their daughters as a way of adapting to a new normal.
"I'm willing to do anything to protect our family. But I think about how many people all over the world are dealing with this — I mean, it scares me," Adam said.
Recently, Adam responded to criticisms after a backlash for his daughters not wearing helmets while riding a bike. He took to social media to air his side of the story.
Please fill in your e-mail so we can share with you our top stories!