Life and Death of 'The Donna Reed Show' Star Carl Betz
Carl Betz as Dr. Alex Stone was the backbone of the family in "The Donna Reed Show." Here's what the beloved actor's life was like before he passed away too soon. 
Born in Pittsburgh, Pennsylvania, Carl Betz was the oldest of four to parents Carl and Mary Leona. The young boy grew up in the Mount Lebanon suburbs and began acting pretty early on. 
Ever ambitious, Betz collaborated with a few friends of his to create a theatrical company that produced shows in his grandmother's basement. He was 10 years old when they began the neighborhood entertainment. 
The Donna Reed Show aired from 1958 till 1966. See it today on the weekend binge. #NowPlaying https://t.co/oStXuMl2LC pic.twitter.com/KcEa3kIcKr

— Decades TV Network (@decadesnetwork) February 11, 2017
EARLY LIFE AND WAR HISTORY OF BETZ
Betz went onto attend Mount Lebanon High School, graduating in 1939 with a scholarship to Duquesne University. After a performance in a Pittsburgh theater, however, he transferred to Carnegie Mellon University. 
He chose drama as his major, but his studies were cut short when he entered the US Army in 1942 to fight in World War 2. He became a technical sergeant under the Corps of Engineers. 
Betz returned from war and finished his degree. He soon picked up a job as a radio disk jockey, but he wanted to see if he could do more. He relocated to New York City.
Who remembers watching THE DONNA REED SHOW every week? Loyalty points if you still do. pic.twitter.com/eWY8gg74UW

— getTV (@gettv) January 20, 2016
HIS CAREER TAKES OFF IN NEW YORK
In 1952, Betz would star in "The Long Watch," a Broadway production, and the precursor to his role in "The Voice of the Turtle." He also earned parts in "My Pal Gus" and "O'Henry's Full House," but they were uncredited. 
A couple of years later, Betz made his film debut in the anthologies "The Big Story," "Robert Montgomery Presents," and "Kraft Television Theatre." His most notable role around that time was in the soap opera, "Love of Life." 
A LEGACY AND IN FILM AND TELEVISION
Other television appearances included "Broken Arrow," "The Millionaires," "Perry Mason," "The Alcoa Hour," "Gunsmoke," "Crusader," "Mike Hammer," and "Alfred Hitchcock Presents." 
Betz is perhaps best remembered for his work on "The Donna Reed Show," which saw him as the reliable and trustworthy husband a father to the show's star Donna, played by Donna Reed. 
Right after the show's eight-season run, which ended in 1966, Betz joined the cast of "Judd for the Defense" as a feisty lawyer. The show never became popular, but won Betz an Emmy and gave him a sense of accomplishment. 
Happy 60th Anniversary to 'The Donna Reed Show!' pic.twitter.com/xUFC5WkuVW

— Decades TV Network (@decadesnetwork) September 24, 2018
HIS PERSONAL LIFE AND DEATH
Betz got married twice, first to Lois Harmon from 1952 to 1961. The pair share a son, Richard Lawrence. In 1963, the actor remarried to Gloria Stone Martin. The union ended in 1978 and produced daughter, Rio. 
Over a decade later, it came to light that Betz was battling lung cancer. He had kept it a secret in order to continue living out his passion on the screen. 
In January 1978, Betz passed away at the Cedar-Sinai Medical Center, leaving behind his wife and two children. He had been living in Malibu, California, and was only 56 years old when he died. 
Carl Betz was born on this date March 8 in 1921. Photo credit: ABC TV. #OTD pic.twitter.com/VQE7PwOmo9

— Dr. Jeffrey Guterman (@JeffreyGuterman) March 8, 2020
MARY ANNE OWNS TALKS ABOUT HER MOM
Although his children didn't follow in his footsteps, Betz's memory lives on forever. Meanwhile, Reed's daughter, who became an actress like her mom, recently opened up about the late star. 
Speaking to Closer Weekly, Mary Anne Owen described how her mother used her farming knowledge to make her way in the entertainment industry. She and her husband, Tony, started their own production company.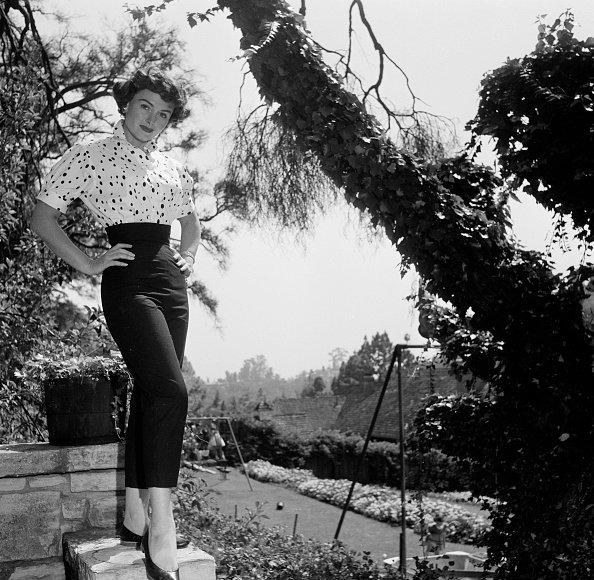 Owen praised her mother for taking control of her career and being mindful of getting across exactly what she wanted on the screen. Reed passed away in December 1994.