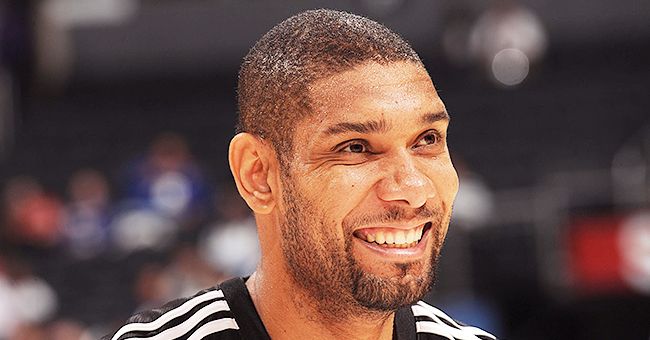 Getty Images
Meet Tim Duncan's Girlfriend & Mother of His Daughter Vanessa Macias Who Is a TV Personality

Vanessa Macias has been supporting her boyfriend of seven years, Tim Duncan, during and after his time as an NBA player. Here's a look at her personal life and career.
Former NBA star-turned-coach Tim Duncan is a loving father and doting partner to his girlfriend of seven years, Vanessa Macias. Here's a look at the athlete's number one fan and television personality.
GETTING TO KNOW VANESSA
Vanessa is a familiar face on-screen after having been a host and contestant on "The Amazing Race" during its 20th season.
During her school years, the San Antonio-based television personality worked at "The News 4 San Antonio High School Sports Show" as an intern, before moving to the University of North Texas.
She officially began her career as an anchor for CBS' "Great Day S.A." and starred in "Show Me Texas," which featured different beautiful vacation sites.
Despite his retirement, his court presence continued as a mentor to the young players who took the mantle of the Spurs.
Macias entered the world of sports after becoming an announcer for the San Antonio Scorpions soccer team and San Antonio Missions baseball team.
In 2011, Macias took fourth place in "The Amazing Race," where she was able to travel to India, Japan, Tanzania, Germany, and Argentina.
STARTING A FAMILY
Given her background in sports, it came as no surprise that Macias started dating San Antonio's The Big Fundamental in 2013. Together, they welcomed a daughter named Quill, joining Duncan's other children from his previous wife.
Being a comic geek and avid fan of the Marvel Cinematic Universe, the power forward-turned-center paid tribute to the Marvel character Peter Quill, from "Guardians of the Galaxy" when naming his daughter.
The couple's little bundle of joy sometimes appears on her Macias' Instagram account, including one where she supported her father "at his arm drop race."
LEAVING THE NBA AS A PLAYER
There is certainly no doubt that the stellar legacy that Duncan built after he spent 19 years with one of the NBA's renowned organizations.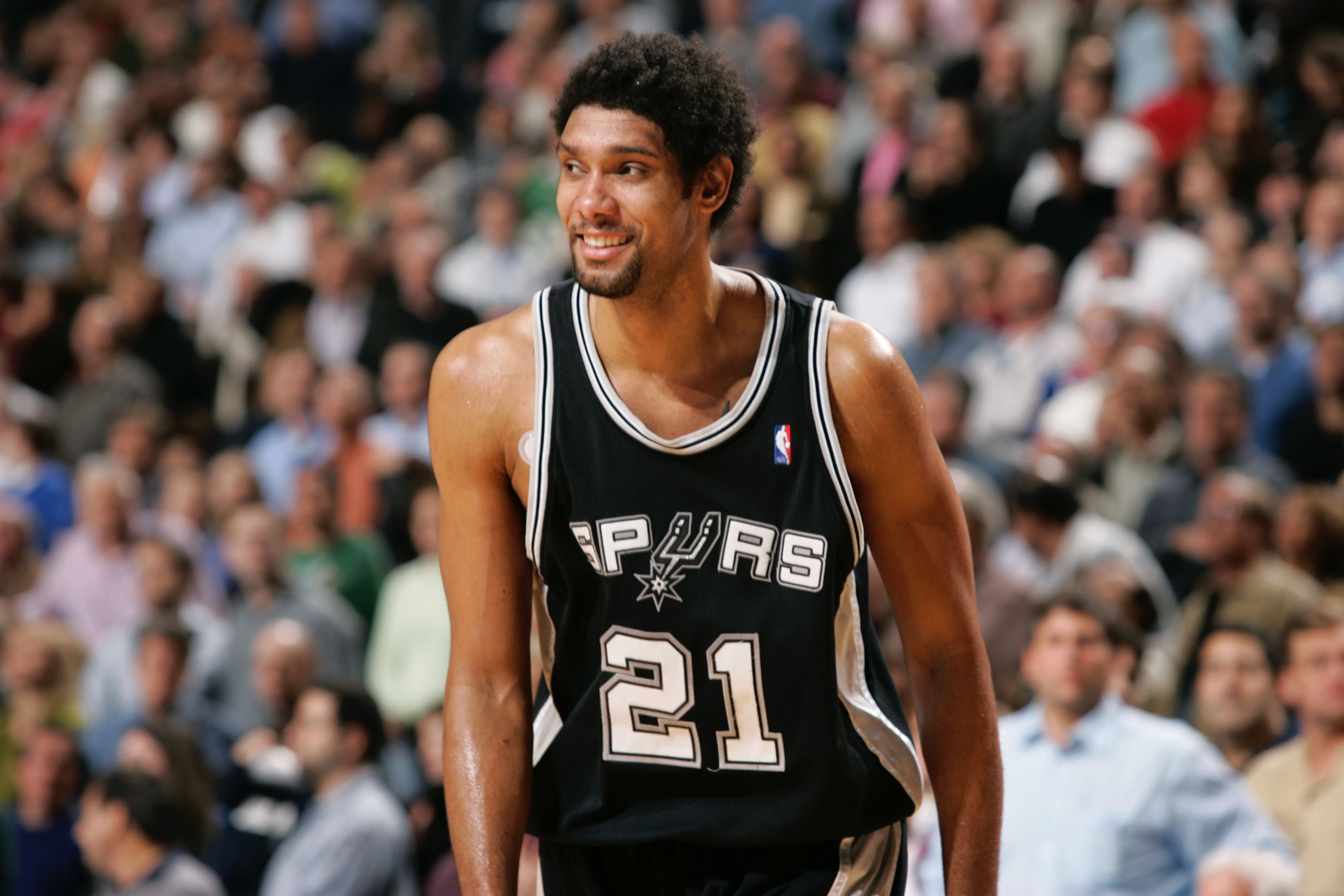 Tim Duncan smiles after his team pulled out a 92-90 win against the Dallas Mavericks December 1, 2005 at American Airlines Center in Dallas, Texas. | Source: Getty Images
Five NBA Championships later, it seems that the former two-time league MVP cannot get enough of the NBA.
Despite his retirement, his court presence continued as a mentor to the young players who took the mantle of the Spurs.
Eventually, the 15-time NBA All-Star decided to take his guidance professionally by serving as Gregg Popovich's right hand on the sidelines.
Please fill in your e-mail so we can share with you our top stories!