Michael Strahan's Oldest Daughter Tanita Glows in Orange Off-Shoulder Outfit in New Photos
Michael Strahan's eldest daughter Tanita shows off her dewy skin in an orange off-shoulder outfit that she shared with fans on Instagram. 
Michael Strahan's eldest daughter Tanita is absolutely gorgeous, and while she's a professional visual artist, she could easily be mistaken as a model because of her great style and her natural beauty. Now, she shared a new update with her fans where she donned a bright orange top while showing off her dewy makeup. 
Tanita is Strahan's eldest child, whom he shares with his first ex-wife Wanda Hutchins. After their daughter was born in 1992, they remained married until 1996. During this time, Strahan was drafted to the New York Giants. 
ONE PROUD DAD
"Good Morning America" co-host Michael Strahan has always been proud of his children, and they spend time together as much as they can whenever their busy schedules permit. Aside from Tanita, he has a son named Michael Jr., and twins Isabella and Sophia. 
While Tanita and Michael Jr. are all grown up, Strahan continues to share custody of his twins Sophia and Isabella with ex-wife Jean Muggli. He and Muggli remain in dispute over their custody agreement, with his ex-wife claiming that he owes her a whopping sum in child support. 
Strahan filed for divorce a year later after Muggli filed a domestic violence complaint against him. 
STAYING CLOSE TO THE KIDS
While Michael Strahan and his wife Jean Muggli do not get along, they've both managed to maintain good relationships with their twin daughters. Thanks to the twins' Instagram accounts, fans get to see their relationships with both mom and dad despite their parents not getting along. 
On Mother's Day, the twins shared several pictures of their mom from when they were growing up, and on random days, they'd showcase their relationship with their father as well.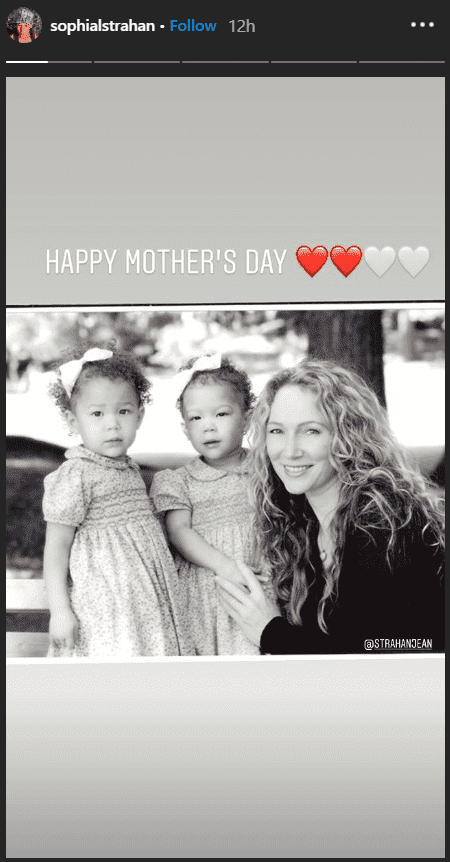 MICHAEL'S LAST MARRIAGE
After getting married in 1999 a couple of months after meeting, they welcomed Sophia and Isabella in 2004. However, Strahan filed for divorce a year later after Muggli filed a domestic violence complaint against him. 
The former NFL star denied these accusations, and after a while, even Muggli denied in court that her husband had touched her at the time. Ultimately, this fight still caused them to push through with the divorce.
Once their divorce was finalized, Jean Muggli was given a hefty sum of $15.3 million, and $18,000 in child support settlements per month. These payments were reduced through the years despite Muggli demanding for more.