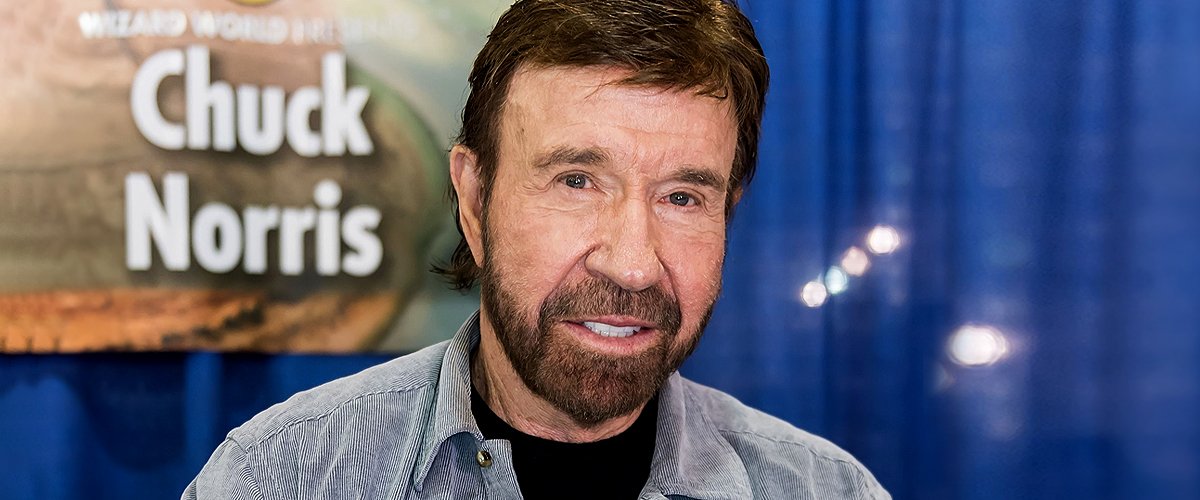 Getty Images
Chuck Norris' Mother Wilma Turned 99 This Year — Meet the Woman Who Raised Him
Chuck Norris is a successful movie star, and martial artist yet remains grounded and full of values that his mom instilled in him.
Chuck Norris was a big name in the '90s, and no one dared mess with him in Hollywood. But behind the tough-guy persona he played in films, Norris was a kind man, who was raised well by his mother, Wilma Norris Knight.
Both mother and son shared a special bond, which only grew stronger after the actor's father abandoned them to survive in extreme poverty.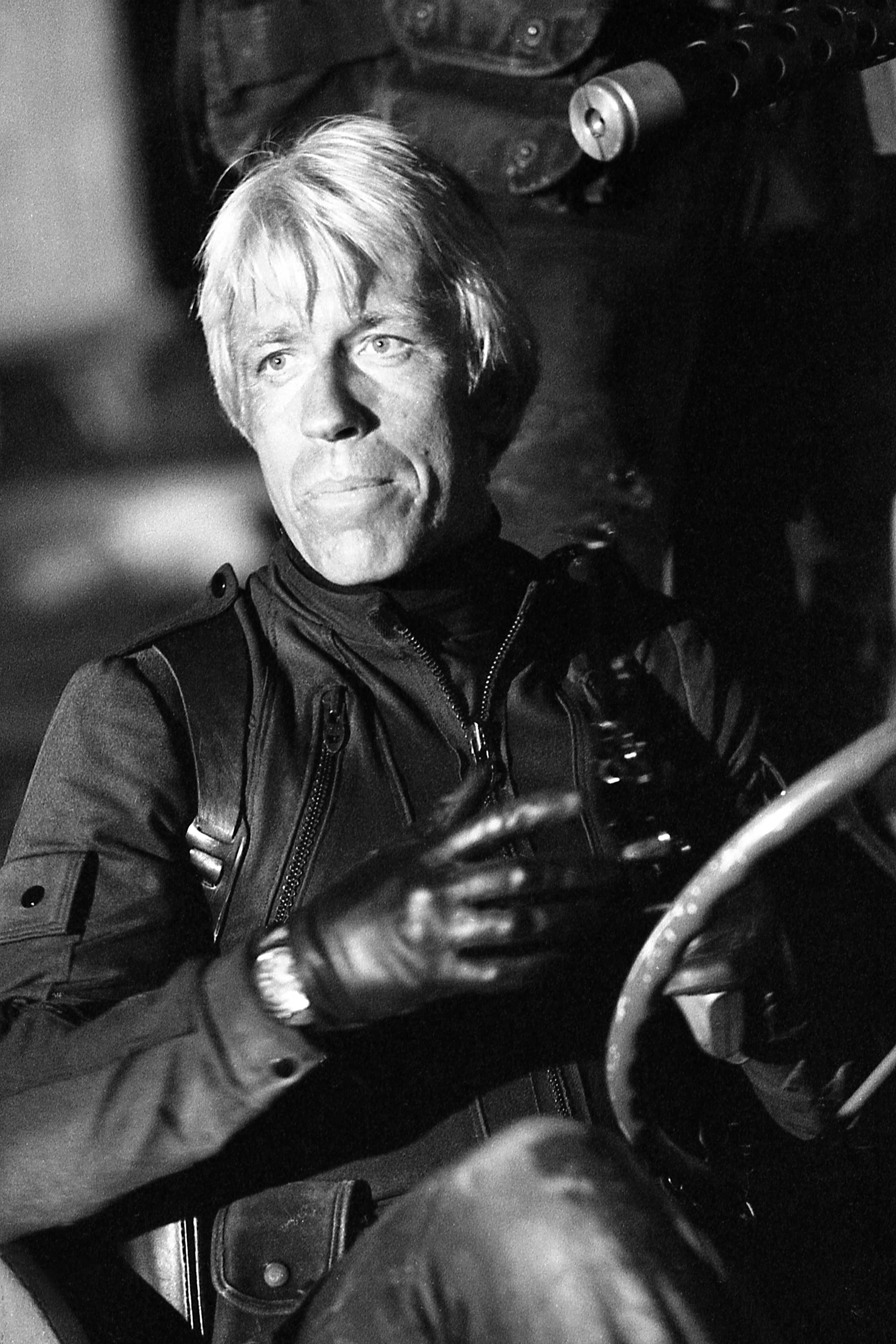 Chuck Norris on the set of his second movie and first major hit "Good Guys Wear Black" in Hollywood in 1978. | Source: Getty Images
"Making us believe that we can achieve things in life, that there will be obstacles," are among the things Norris shared about his mom. He continued:
"But if you're determined enough, you can overcome any obstacle in life if you have the belief in yourself."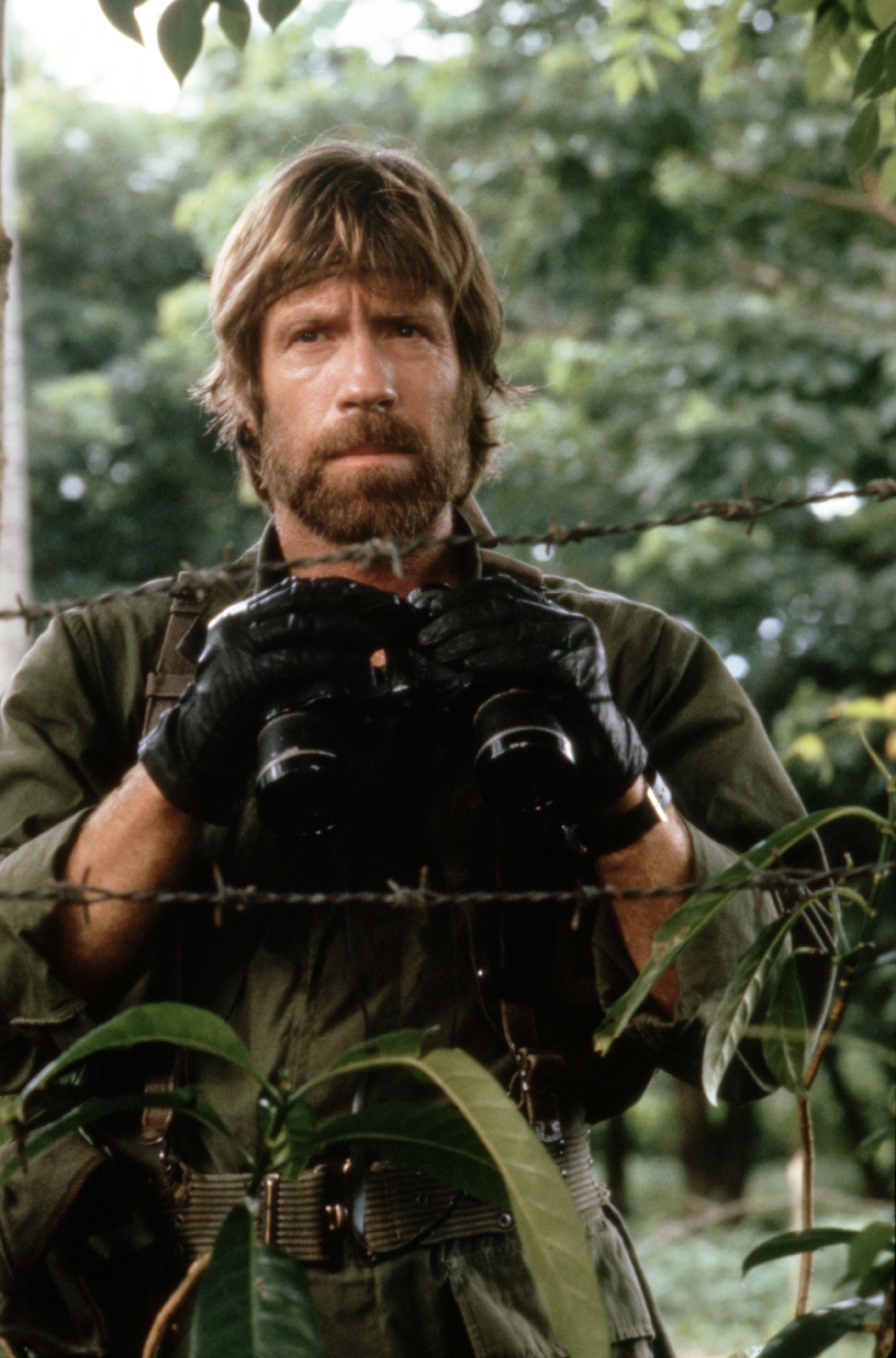 Chuck Norris in the 1984 film "Missing in Action" directed by Joseph Zito. | Source: Getty Images
THE WOMAN BEHIND NORRIS
Knight is no doubt a woman with character and integrity. When her husband left their family, her eldest son Norris was forced to mature quickly and take charge.
At 14 years old, the "Missing In Action" star took on a lot of responsibilities, including babysitting his two younger brothers and sorting the bills out with his mom while living in poverty. Because of this, his mom called him her "defender."
As Norris stepped in as the man of the house, Knight became a single parent for several years who had to raise her kids alone -- all after dealing with an alcoholic and abusive husband.
The 99-year-old held on to her Christian faith during her years of struggle and made it a point that her boys grew up with strong values and faith.
Thanks to his mother, the six-time world Karate champion established a close relationship with his God at a young age and redirected his life as a devout Christian.
Ten years after his divorce, "The Delta Force" star was taken by surprise after receiving a letter from a daughter he had never met.
FROM RAGS TO RICHES
When he was 18, Norris served in the Air Force and was relocated to South Korea's Osan Air Base -- here, a legend was born.
The "Walker, Texas Ranger" learned martial arts during his service and became the first western man to hold the 8th-degree belt in Taekwondo.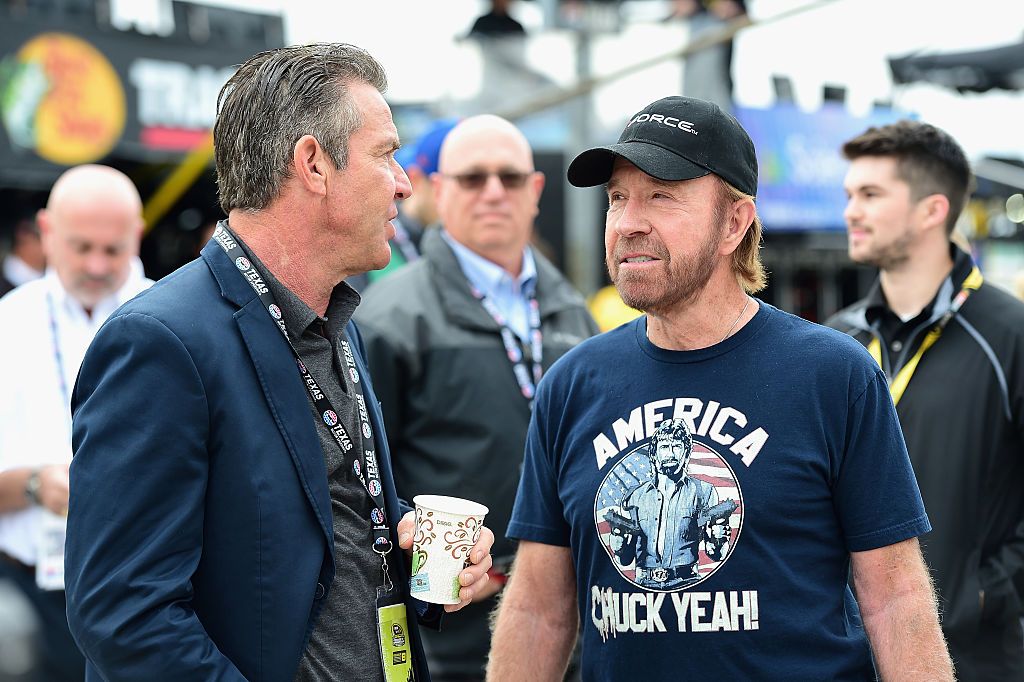 Dennis Quaid and Chuck Norris look on prior to the NASCAR Sprint Cup Series AAA Texas 500 at Texas Motor Speedway on November 6, 2016 in Fort Worth, Texas. | Source: Getty Images
He took his talents to Hollywood as a martial arts coach, until landing his first minor role in the film "Wrecking Crew."
He hit the big screen again in 1972 in the film "The Way of the Dragon," alongside Bruce Lee, who called Norris himself to film "a fight scene that everyone will remember."
Among his other notable films are "Forced Vengeance," "The Delta Force," "Good Guys Wear Black," and "Code of Silence."
Norris also starred in the CBS television series "Walker, Texas Ranger" during the height of his career in the '90s.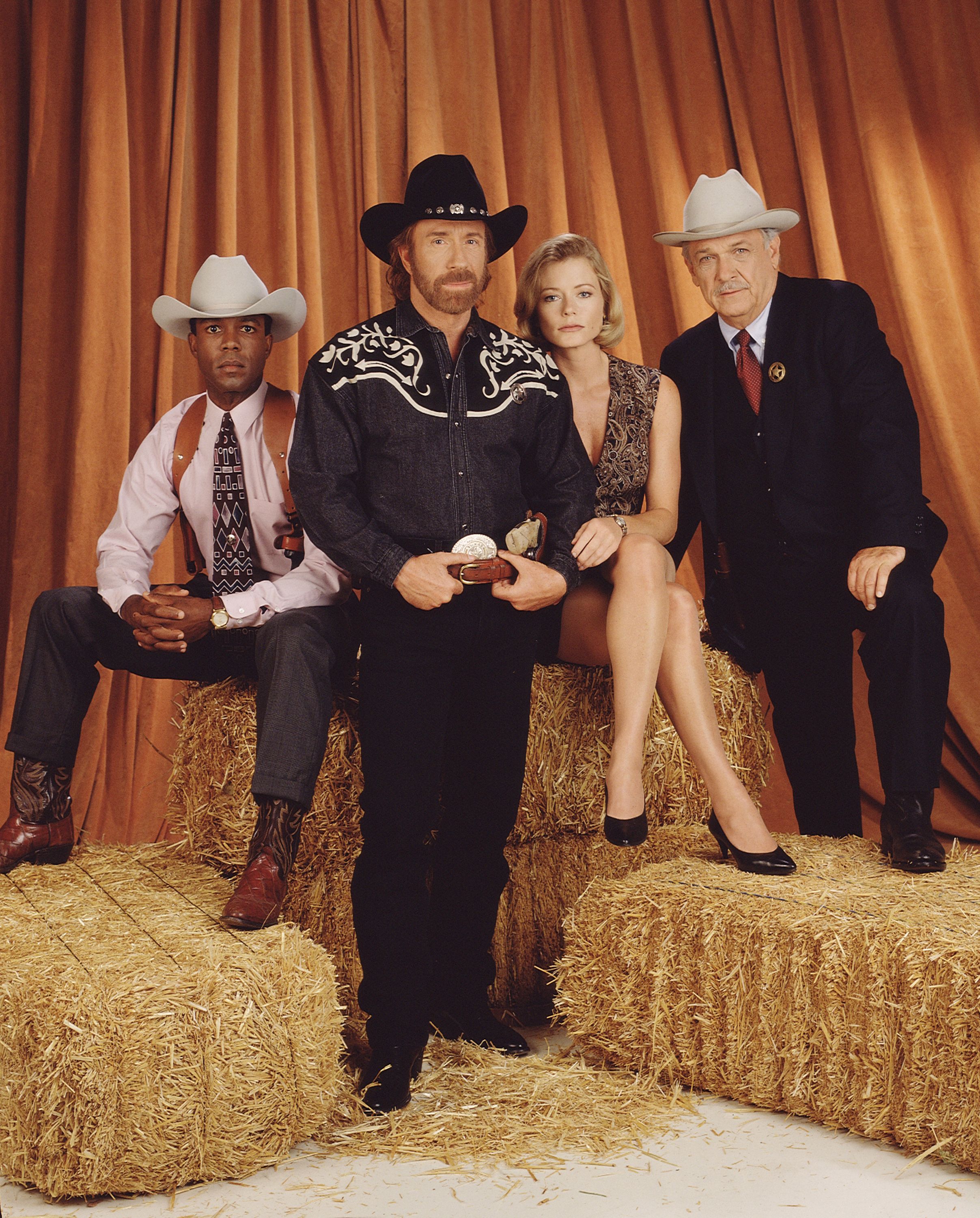 "Walker, Texas Ranger" cast (L-R) Clarence Gilyard Jr. (as James Trivette), Chuck Norris (as Cordell Walker), Sheree J. Wilson (as Alex Cahill), and Noble Willingham (as C.D. Parker). January 1, 1995. | Source: Getty Images
STARTING A FAMILY AND GIVING BACK
Despite his success in Hollywood, Norris never forgot his faith and values, which is why he gave back and supported several charities, including Make-A-Wish Foundation and United Way.
The action star even founded his own organization that paid tribute to the art that brought him a great fortune -- Kickstart Kids.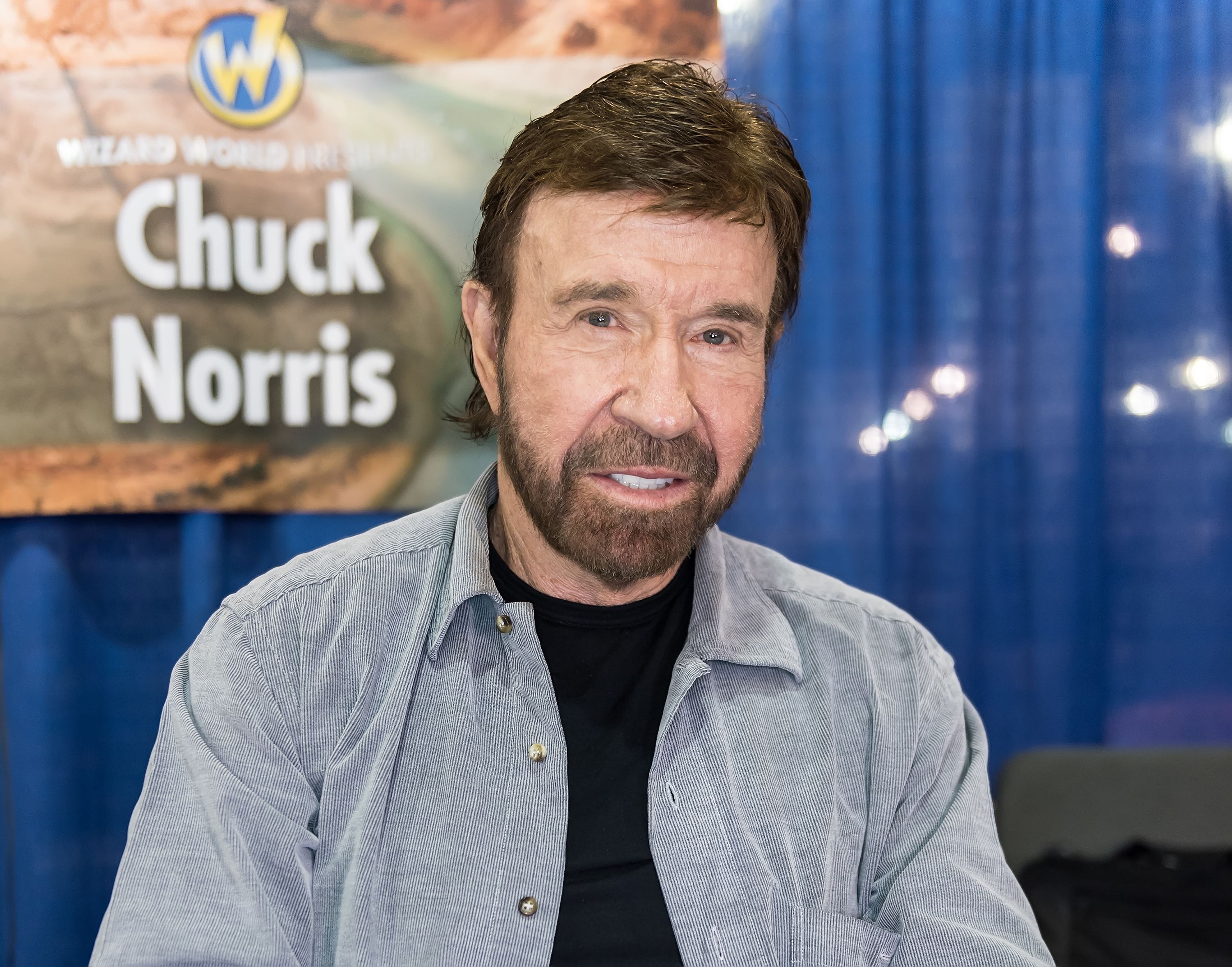 Chuck Norris make his Wizard World Comic Con debut during Wizard World Comic Con Philadelphia 2017 - Day 3 at Pennsylvania Convention Center on June 3, 2017 in Philadelphia, Pennsylvania. | Source: Getty Images
Apart from his philanthropist work, Norris also found the time to focus on his family. His first marriage with his ex-wife Dianne lasted 30 years.
Together they had two sons whom they raised well until the last of their married life. However, they remained good friends.
Ten years after his divorce, "The Delta Force" star was taken by surprise after receiving a letter from a daughter he had never met.
Norris' estranged daughter was born from a one-time extramarital affair he had while stationed miles from home.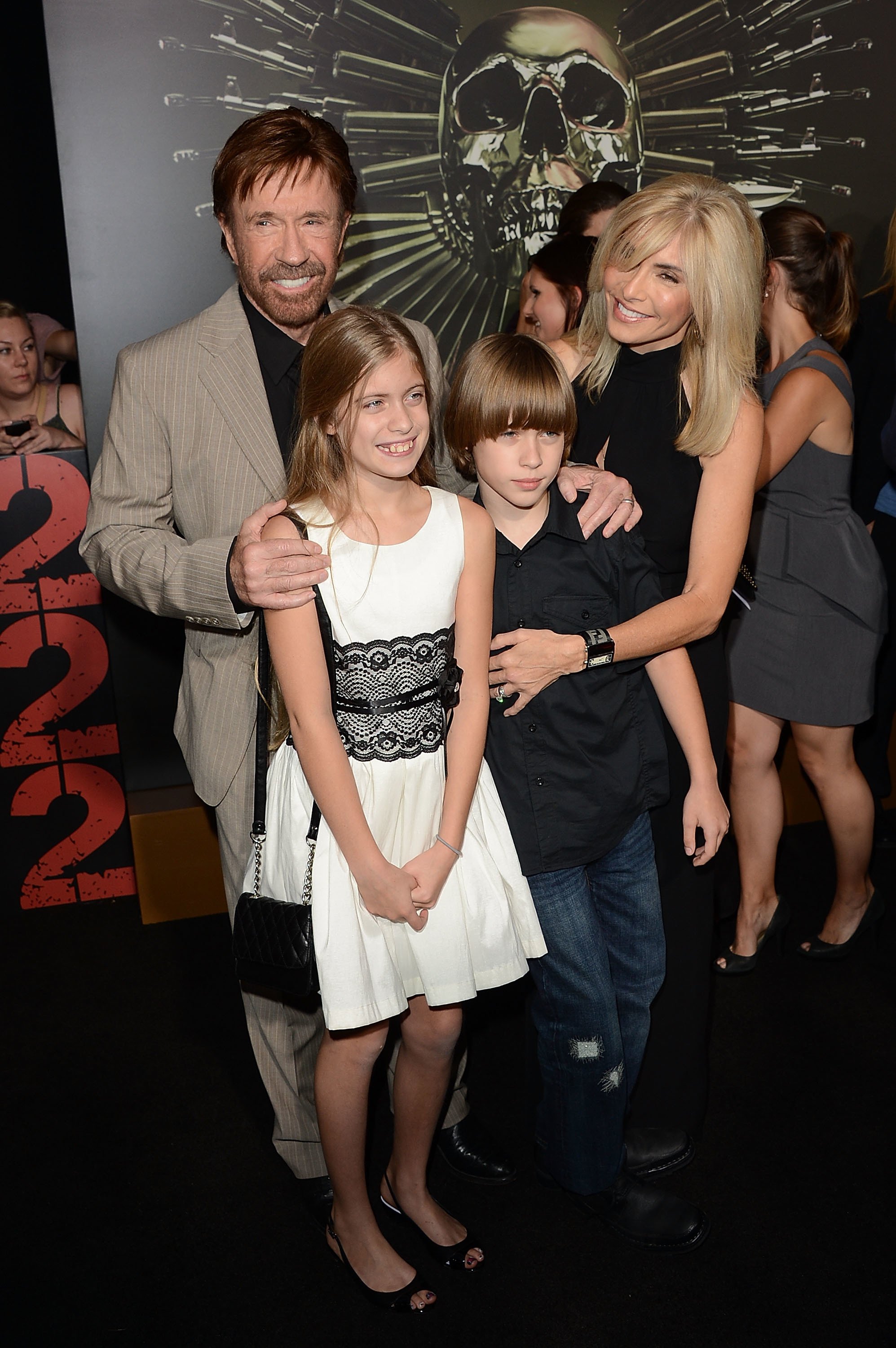 Chuck Norris arrives at Lionsgate Films' 'The Expendables 2' premiere on August 15, 2012 in Hollywood, California. | Source: Getty Images
"These are human frailties; we all have them, we all sin," he said. "But as far I'm concerned, the sin that resulted in my daughter turned out to be a blessing."
The actor later remarried a former model, Gena O'Kelley, and had twins in 2001, following a difficult pregnancy.
Norris has been through much in his life, which brought him to where he is and taught him how to fend for himself and his family in this world.
Please fill in your e-mail so we can share with you our top stories!