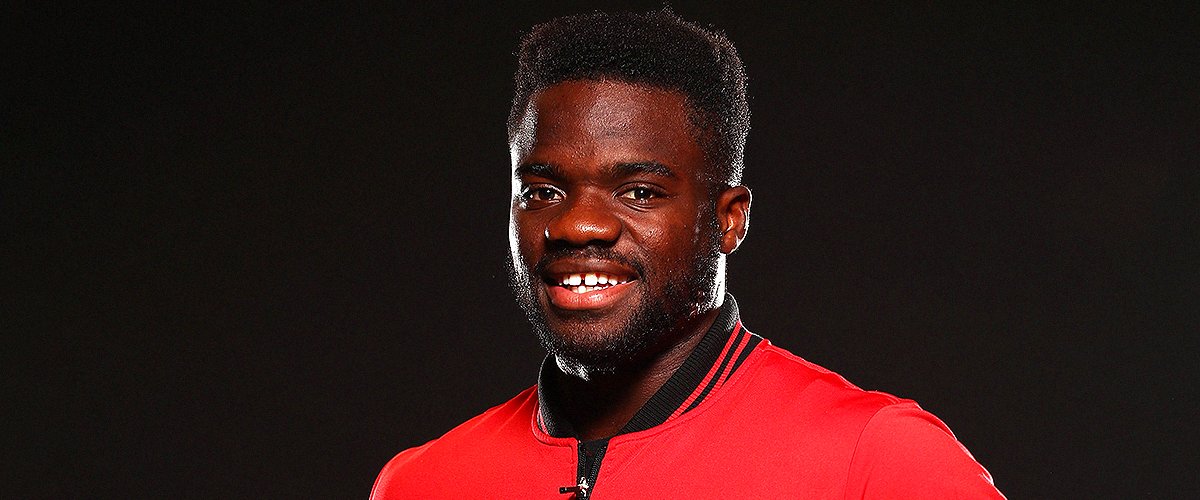 Getty Images
Frances Tiafoe Slept at Tennis Center before Becoming a Star — Meet the Parents Who Raised Him

Tennis sensation Frances Tiafoe's "rags to riches" story can easily pass for an emotional script, yet it sparks a lot of inspiration. While Tiafoe is gradually becoming a household name, his story can never be told without mentioning his parents.
Frances Tiafoe took the tennis world by storm as a talented teenager with a string of superb performances, which saw him clinch several high-level junior titles.
His early achievements propelled him into a career-high second-place position in the International Tennis Federation (ITF) junior rankings.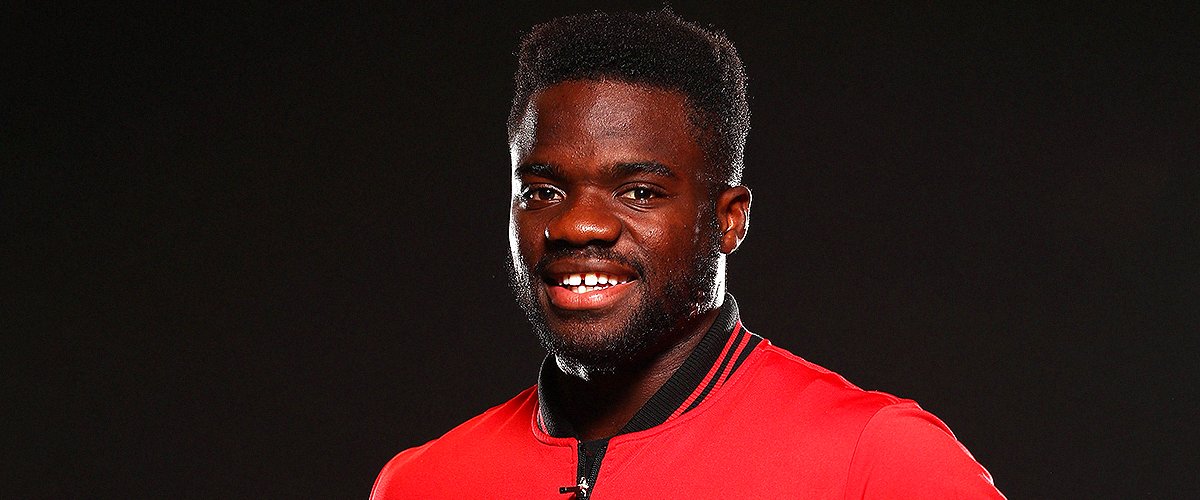 Frances Tiafoe of the United States in action during his Men's Singles first round match against Daniil Medvedev of Russia on day two of the 2020 Australian Open | Photo: Getty Images
Tiafoe's success in Junior competitions, coupled with his peculiar upbringing saw him shoot into national prominence while he was still an amateur player. Tiafoe made his professional debut in 2014, playing the ATP Tour main draw at the age of 16.
In a remarkable run, the talented player has gone on to compete against some of the game's biggest names, while steadily building a fearsome profile within the tennis world. Despite his growing fame, Tiafoe remains grounded and hasn't forgotten his humble beginnings.
FRANCES TIAFOE'S EARLY LIFE AND UPBRINGING
Frances Tiafoe's parents, Constant Tiafoe and Alphina Kamara Tiafoe were both immigrants from the West African nation of Sierra Leone.
A civil war broke out in the small African country in 1991, and Tiafoe's parents were some of the immigrants who escaped the civil war and made it into the United States.
Tiafoe and his twin brother were born on January 20, 1998, in Hyattsville, Maryland. The brothers were born two years after their mom, Alphina came to the United States and became American citizens by birth.
Alphina claims she continually reminds her children how lucky they are and how everything is at their disposal to have a better future.
While the twins were growing up, Constant Tiafoe asked his wife, Alphina, to take their sons on a trip to their home country to help keep them grounded and help them have a clearer picture of their origins.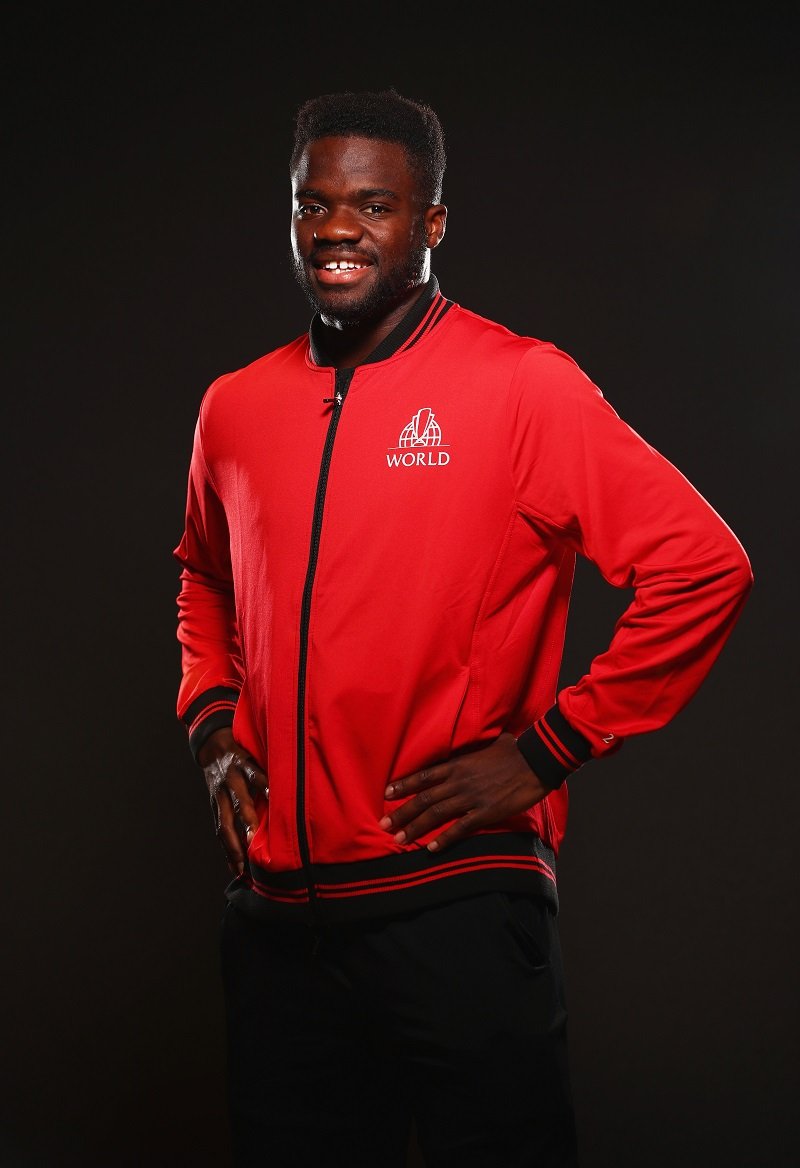 Frances Tiafoe on September 20, 2018 in Chicago, Illinois | Photo: Getty Images
Many years later, Tiafoe claims that the trip left a big impression on him. During an interview with BBC, he said:
"That (The trip) definitely put life into a completely different perspective – the poverty was pretty bad."
Tiafoe revealed that after his trip to his homeland, he realized how blessed he was despite his family's deplorable living conditions back in the United States. The Tiafoes were cash strapped, and the twins spent as much as five nights in a week, sleeping with their dad where he worked.
At the time, Constant Tiafoe was working as a Janitor at the Junior Tennis Champions Center. With the management's permission, he converted a small spare office into a makeshift home for him and his twins.
When the twins were not sleeping on folding tables with their dad in the office, they were spending the night with their mom and some relatives in a small apartment.
FRANCES TIAFOE'S JOURNEY TO SUCCESS
Frances Tiafoe's road to success began as he learned about the game of tennis while watching the rich kids play at the Junior Tennis Champions Center. Later his father made a deal for him to play there without paying the regular fees, and Tiafoe spent many years training at the center.
When Tiafoe was 8, he was discovered by Misha Kouznetsov, who began coaching Frances and paying for the youngster to compete in several junior tournaments in which he made an impression.
Kouznetsov trained Tiafoe till he was 17, and the player later moved to the USTA National Training Center in Boca Raton, Florida, to work with more experienced coaches.
By this time, Tiafoe had already won the prestigious Orange Bowl, becoming the youngest player to win the competition at the age of 15 and was regarded as the top junior player in the United States.
After his impressive victory, he was signed by music mogul Jay Z into his management company "Roc Nation," and Tiafoe has never looked back.
FRANCES TIAFOE'S CAREER
Frances Tiafoe has enjoyed a riotous rise to stardom since his professional debut in 2014 as a 16-year-old. Since his debut, the tennis star has gone on to compete in several top-tier competitions, notably the US Open in 2018, where he lost in the second round.
Tiafoe got his most significant result in 2018 when he won his first career ATP title at the "Delray Beach Open" after defeating Peter Gojowczyk in the final.
Tiafoe's victory saw him rise to number 29 in the world tennis ranking. As of March this year, Frances Tiafoe's rankings in the men's world tennis ranking is currently number 81.
During the 2019 Australian Open, Tiafoe quickly became the king of the upsets as he raced to the quarterfinals while dispatching big names such as No. 5 seed Kevin Anderson and defeating No. 20 Grigor Dimitrov to set up a semifinal clash with tennis legend, Rafael Nadal. Tiafoe celebrated each of his victories with an NBA inspired bare-chested celebration.
The rising star eventually lost to Nadal, but his stock within the game continues to rise, and the 22-year-old talented player is being tipped to follow in the footsteps of one of his role models Serena Williams, and dominate the men's game for a long time.
Please fill in your e-mail so we can share with you our top stories!