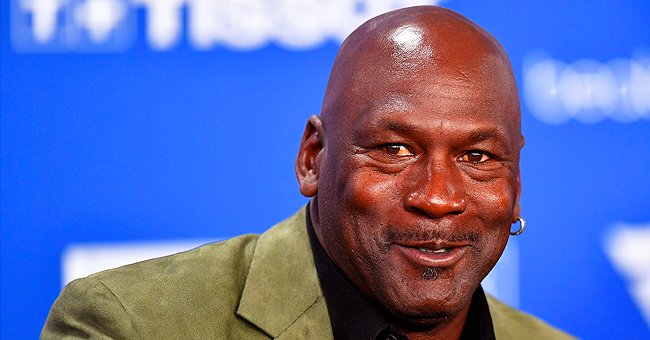 GettyImages
Michael Jordan's Eldest Jeffrey and His Wife Radina Celebrate 1st Wedding Anniversary (Photos)

Michael Jordan's first son Jeffrey celebrates his first wedding anniversary with his wife Radina, and the two send touching messages to one another on Instagram.
Love is a beautiful thing. The giddiness that comes with being with one's partner is indescribable. Michael Jordan's first son Jeffrey and his wife Radina are excited about their first milestone in marriage. The couple took to Instagram to share touching messages celebrating their first wedding anniversary.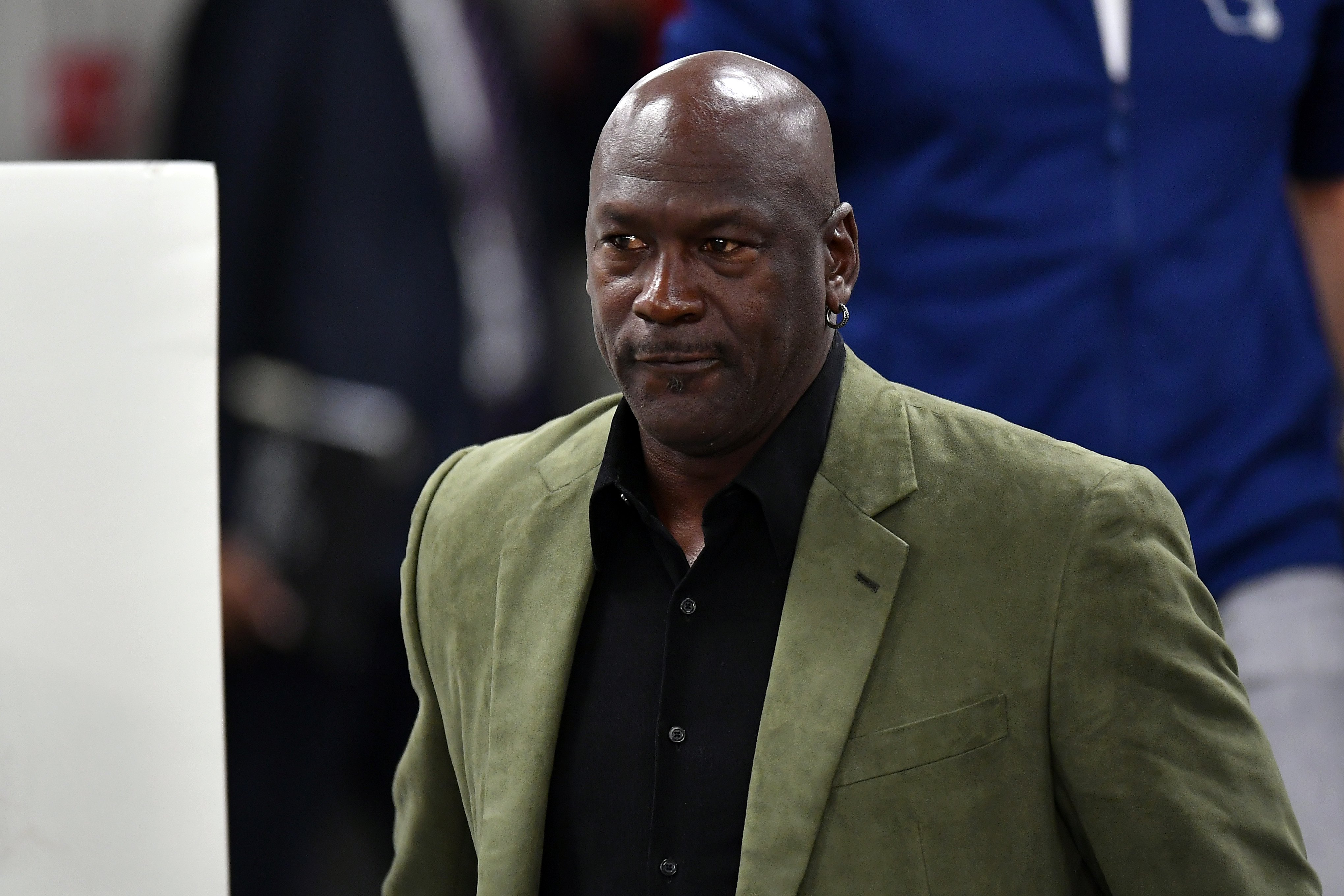 Michael Jordan attends a press conference before the NBA Paris Game match between Charlotte Hornets and Milwaukee Bucks on January 24, 2020. | Photo: Getty Images
Jeffrey took to his account with over 86,000 followers to share pictures of himself and Radina from their wedding day. The first image was a bust shot that showed the couple sharing a fist bump.
The second image in the series was of Jeffrey holding Radina by the waist in a low dip. The couple seemed to be in a world of their own as they locked eyes and smiled at each other. Taking to the caption, Jeffrey wrote a small poem that started with the words:
"Yesterday, it seems… Dressed in white, we stood at the altar of a little white chapel in paradise."
The caption's next lines talked about how his mind, body, love, and vows were for his wife. He then stated that in the past year, he has watched his marriage take roots deepened in space and time.
Concluding his caption, Jeffrey stated that through sickness or health, for richer or poorer, he was grateful for the past year and that he eagerly looked forward to spending forever with Radina.
He briefly followed in his father's footsteps.
Similarly, Radina took to her account to share a picture of the cake she baked for their wedding anniversary. She explained that she tried to recreate her wedding cake, and after six hours, she was able to come up with something close.
She also shared a short video clip of herself and Jeffrey meeting on a bridge with the strains of "Endless Love" playing in the background. In the caption, she said:
"You will always be my endless LOVE... one year ago we had our first dance to that song! A year later, we're stronger as a unit, deeper in love and closer than ever."
Lovers and well-wishers of the couple took to the various posts to share their prayers and wishes. Some expressed that they were appreciative of the love the couple shared, and some prayed that they get to spend forever together.
Jeffrey and Radina dated for a long time before getting engaged in 2018 in Hawaii. The couple got married last year, surrounded by close-knit family and friends.
Jeffrey is the first son of basketball legend Michael Jordan and his first wife, Juanita Vanoy. While he briefly followed in his father's footsteps of playing college basketball at the University of Illinois, he did not go pro with playing; instead, he ventured into business.
It is incredible to witness the love of Jeffrey and Radina blossom, and as they celebrate this first anniversary, like their fans, one can only wish there are many more years to come.
Please fill in your e-mail so we can share with you our top stories!