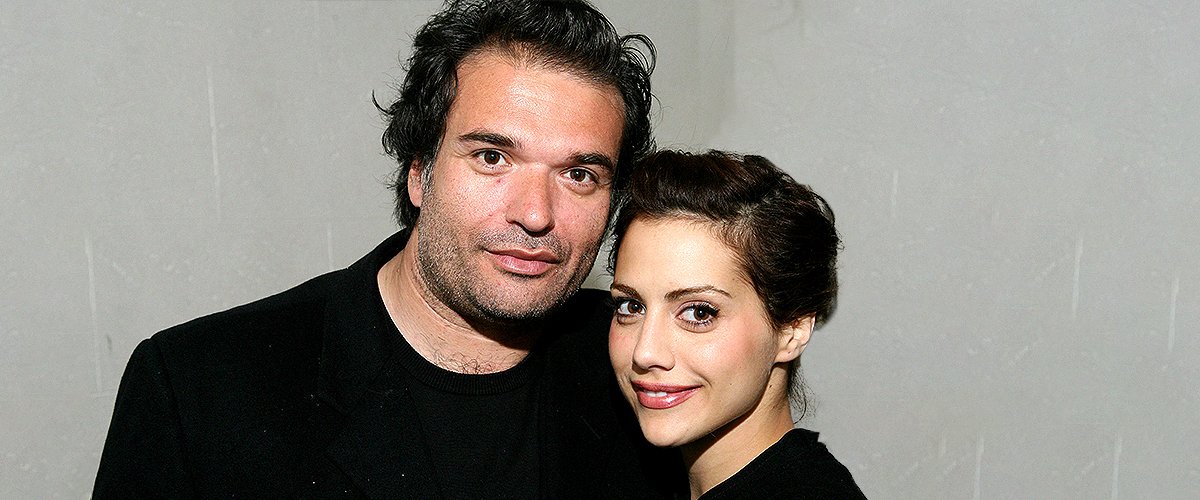 Getty Images
Simon Monjack and Brittany Murphy Died Just Five Months Apart — inside Their Tragic Love Story

The tragic deaths of celebrity couple Simon Monjack and Brittany Murphy is one of Hollywood's most puzzling mysteries.
In December 2009, actress Brittany Murphy collapsed in her mother Sharon's arms after complaining that she wasn't feeling well. Her frantic husband Simon Monjack called the paramedics, but it was too late.
The acclaimed actress of such films as "8 Mile", "Girl, Interrupted," "Sin City" and the iconic comedy, "Just Married" opposite Ashton Kutcher was pronounced dead at Los Angeles' Cedars-Sinai Medical Center. But it was only the first act in a tragedy that would horrify and fascinate Hollywood.
Brittany's estranged father, Angelo Bertolotti, claimed that the couple had succumbed antimony and barium poisoning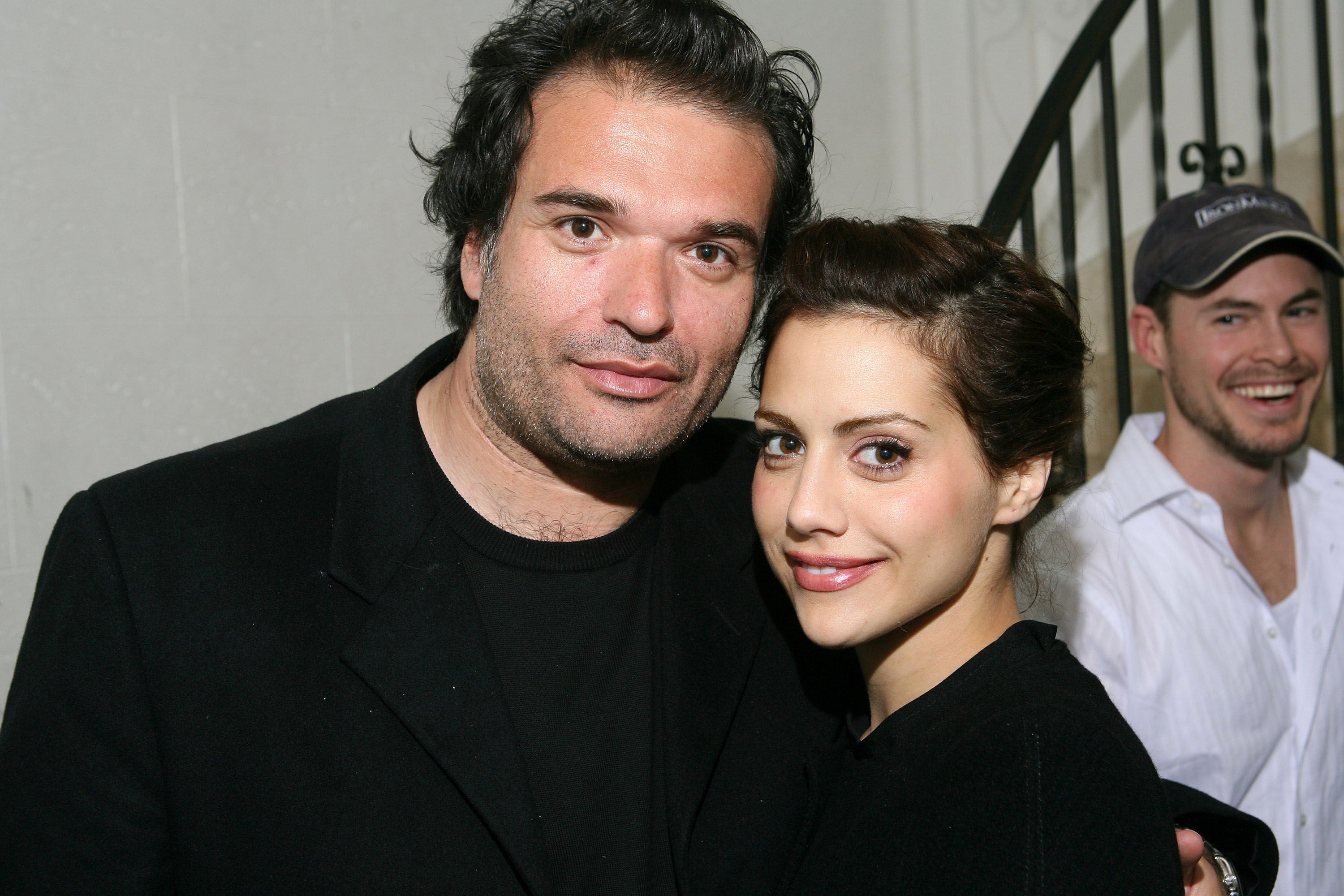 Simon Monjack and Brittany Murphy in 2009 | Source: Getty Images
UNEXPLAINED DEATH AT 32
Brittany lived with her mother and her husband of two years, British screenwriter, and director Simon Monjack, a lavish house the actress had purchased from Brittany Spears in 2003 for close to $4 million.
On the early morning of December 20, the couple woke due to a power outrage. At 7 am, Brittany went to the balcony complaining of shortness of breath. An alarmed Simon called his mother-in-law, who resided in the lower floor of the house for assistance.
Brittany collapsed in Sharon's arms, and Simon took her into the master bathroom to try and revive her, while his mother-in-law called 911. Simon revealed that Brittany's last words were to her mother:
"'Mom, I'm dying. I love you.'"
Despite the first responders' valiant attempts at CPR, Brittany was unresponsive. She was pronounced dead at 10:00 am. She was just 32, and had been in the best of health with the exception of some flu-like symptoms and laryngitis.
BRITTANY MURPHY'S CAUSE OF DEATH
An autopsy revealed that Brittany's cause of death was pneumonia, and anemia, in conjunction with severe intoxication caused by several medications. Brittany had apparently been taking pain medication, namely Vicodin, and antihistamines.
In addition, she had also been using an over-the-counter inhaler usually prescribed to treat nasal congestion. The postmortem report stated:
"The possible adverse physiological effects of elevated levels of these medications cannot be discounted, especially in her weakened state."
SECOND ACT OF THE TRAGEDY
Hollywood was stunned when the second act of the tragedy unfolded. On May 23, 2010 at 9:20 pm Simon was found unresponsive by Sharon Murphy in the bathroom of the master bedroom he had shared with Brittany.
Sharon called 911, and Simon was pronounced dead on the scene. His cause of death was determined to be pneumonia and anemia -- just like Brittany's. The British director was just 40.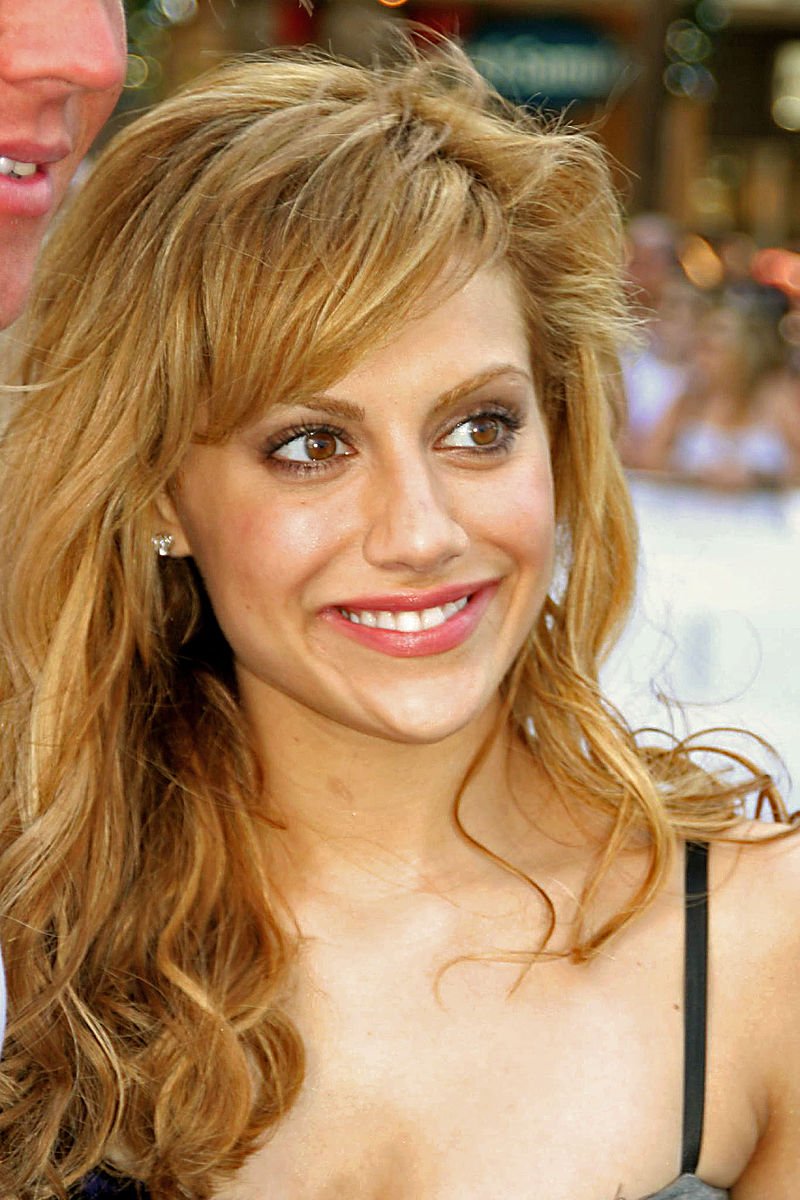 Brittany Murphy at the premier Los Angeles of "Happy Feet" in 2006 | Source: Wikimedia
UNITED IN DEATH
A final report by the ME attributed Simons's death to community-acquired acute bronchopneumonia, but the source of the deadly infection which had claimed the couple's life was never determined.
Simon and Brittany, who had been so much in love, were united in death as they had been in life. Theirs was an atypical love story in publicity mad Hollywood. Simon and Brittany started dating in 2006, shortly after his divorce from his first wife, British journalist Simone Bienne.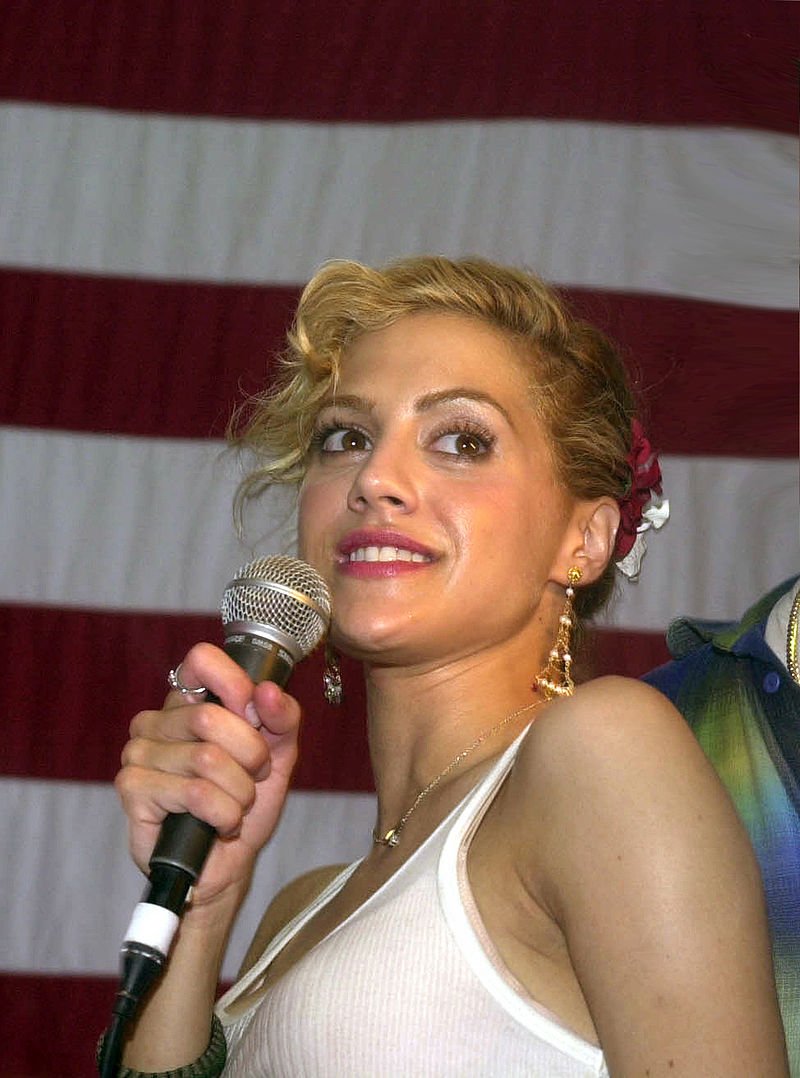 Brittany Murphy singing for the crew of the USS Nimitz in 2003 | Source: Wikimedia
Unlike Brittany's former relationships with Jeff Kwatinetz, and Ashton Kutcher, the actress kept her romance with the British director low key, so it was a complete surprise when they married in a private ceremony in the same house in which they would both lose their lives.
The director/ photographer/ writer revealed that he and Brittany had first met years before. He said:
"No one knows this, but I took Brittany's first photograph for a magazine. It was "Jane" magazine."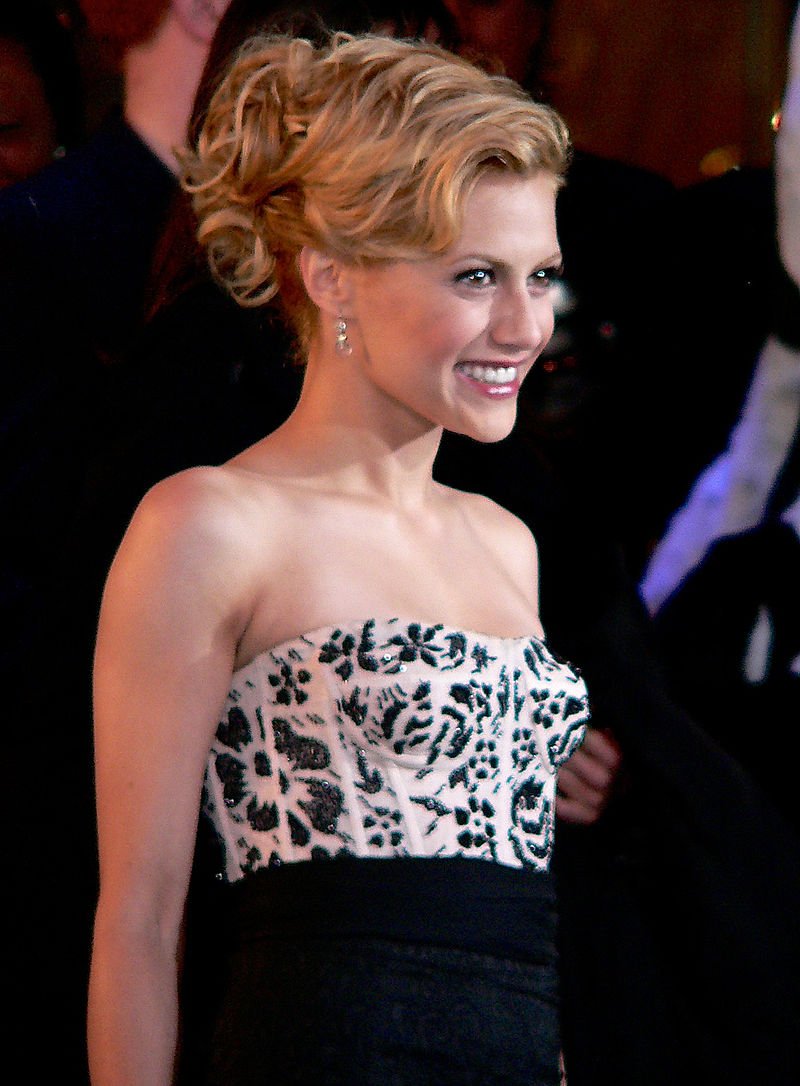 Brittany Murphy at the London premiere of the animation movie, "Happy Feet" in December 2006 | Source: Wikimedia
At the time, Brittany -- 8 years younger than Simon -- was too young to be thought of romantically, but when they met again years later, something sparked between them. Simon described their relationship:
"We've created an environment that's conducive to making art and having fun and enjoying each other, and we can take that environment with us everywhere we go."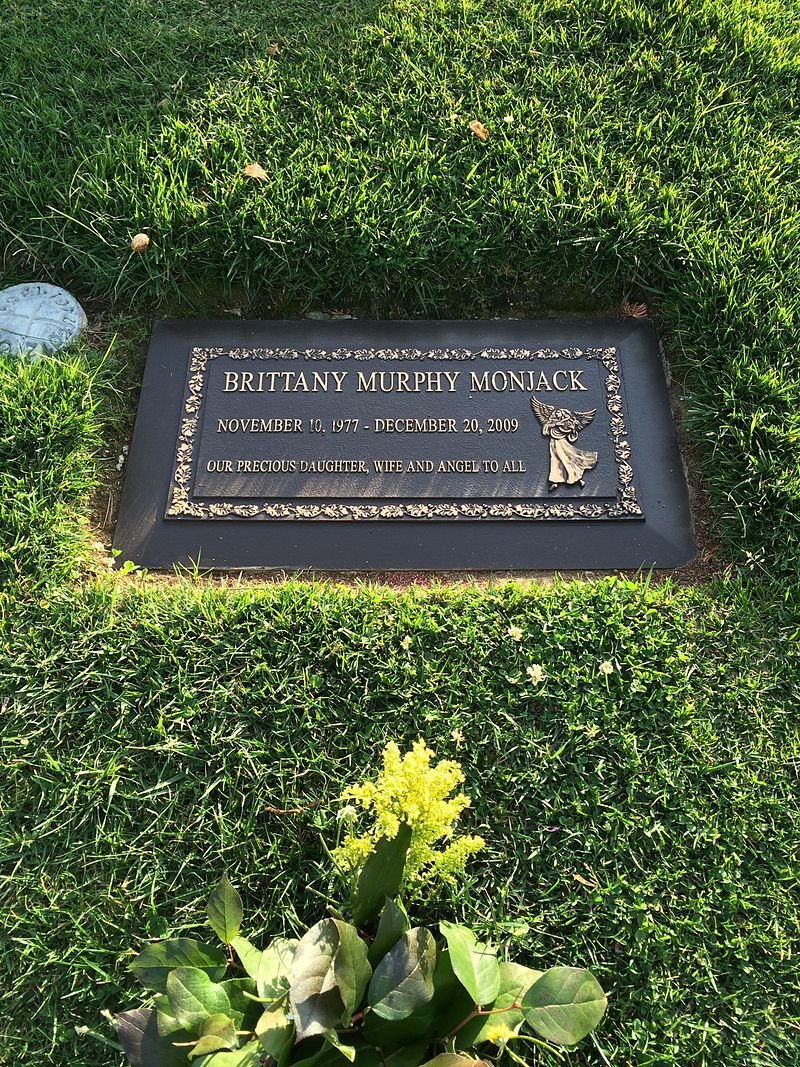 Brittany Murphy's grave at the Forest Lawn Hollywood Hills cemetery | Source: Wikimedia
Brittany was full of plans for the future and in her last interview she was asked what her New Year's resolution for 2010 was going to be. She said:
"I'd love to have a child next year. I've been very blessed to have a really great loving husband. I spend more time with my family than anyone else in the world."
Simon revealed that Brittany wanted to move to New York to start a family -- and that she hated the house they lived in. He said:
"Brit would say, 'Please, can we stay at the Beverly Hills Hotel?' I'd say, 'Honey, you've got to be realistic. We have our house, a 10,000-square-foot home. We're going to stay in it.'"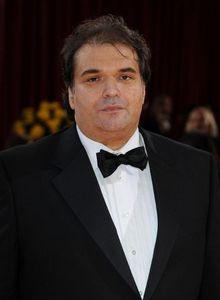 Simon Monjack at the 82nd Annual Academy Awards on March 7, 2010 in Hollywood, shortly before his death | Source: Getty Images
Before his death, Simon was struggling to come to terms with Brittany's death and to find a way to move on. He said:
"When you wake up and I reach out to touch or hold my wife and she isn't there."
Simon was haunted by not knowing what had caused Brittany's untimely death, up until his own very last days. He never stopped looking for an answer, but his own passing deepened the mystery--
SPECULATION
In the aftermath of Simon's death, speculation ran rife. There were several allegations that the house had been contaminated with mold, and Sharon asked for an examination of the mansion.
Brittany's estranged father, Angelo Bertolotti, claimed that the couple had succumbed antimony and barium poisoning.
A satisfactory explanation for the two deaths was never put forward, and Sharon Murphy sold the house that had been the stage for the double tragedy.
Please fill in your e-mail so we can share with you our top stories!